New BMW Z4 For Sale Near Kennewick, WA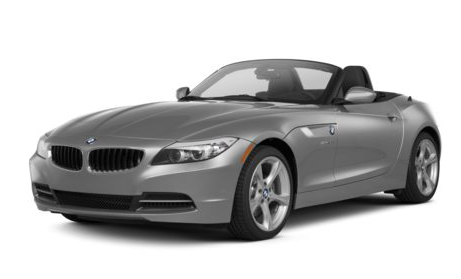 New Search BMW Z4
Within 75 miles of Kennewick, WA
2012 BMW Z4 sDrive35is Review
"Powerful Bee"
Just drive this mean machine then we'll talk, its all about power, style and elegant. 0-100 in 4.6sec! 340 hp! hard top convertible! comon, tell me whats better than that! So much fun to drive and a real head turner.
No results found. Try a new search with a larger radius, or search for a different model.
Checking your number
We will call you first if it is unverified.
Close
Similar Cars
New Car Listings By City
New BMW Z4 in Yakima WA

1 dealers

New BMW Z4 in Spokane WA

1 dealers

New BMW Z4 in Bend OR

1 dealers

New BMW Z4 in Portland OR

3 dealers, 8 listings starting at $53,645

New BMW Z4 in Seattle WA

3 dealers, 6 listings starting at $55,195

New BMW Z4 in Boise ID

1 dealers, 1 listings starting at $66,295

New BMW Z4 in Eugene OR

3 dealers, 1 listings

New BMW Z4 in Medford OR

1 dealers

New BMW Z4 in Redding CA

1 dealers

New BMW Z4 in Pocatello ID

1 dealers

New BMW Z4 in Reno NV

1 dealers, 1 listings starting at $55,195

New BMW Z4 in Salt Lake City UT

3 dealers, 1 listings starting at $70,445

New BMW Z4 in Sacramento CA

10 dealers, 7 listings starting at $50,995

New BMW Z4 in Provo UT

3 dealers, 1 listings starting at $70,445

New BMW Z4 in Stockton CA

13 dealers, 11 listings starting at $50,995

New BMW Z4 in Oakland CA

13 dealers, 11 listings starting at $50,995

New BMW Z4 in San Francisco CA

11 dealers, 9 listings starting at $50,995

New BMW Z4 in San Jose CA

11 dealers, 9 listings starting at $50,995

New BMW Z4 in Fresno CA

2 dealers, 3 listings starting at $50,995

New BMW Z4 in Las Vegas NV

3 dealers, 1 listings starting at $62,259

New BMW Z4 in Bakersfield CA

3 dealers, 4 listings starting at $56,395

New BMW Z4 in Santa Barbara CA

10 dealers, 12 listings starting at $54,245

New BMW Z4 in Cheyenne WY

1 dealers, 1 listings starting at $63,345

New BMW Z4 in Los Angeles CA

23 dealers, 25 listings starting at $51,495