New BMW M5 For Sale Near Indianapolis, IN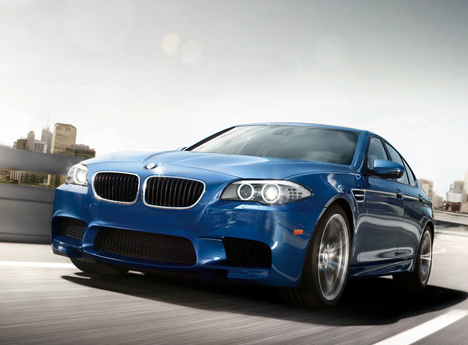 New Search BMW M5
Within 75 miles of Indianapolis, IN
1991 BMW M5 Base Review
"one of the best cars ive driven"
Brilliant motor, faultless drive once the tired self leveling rear suspension was binned and coil overs where fitted and adjusted properly, just had a nightmare modifying the power steering pump to a normal one but once i got my ass in gear an easy swap (maybe i was just making a scene). After that brilliant around corners and blistering in a st...
No results found. Try a new search with a larger radius, or search for a different model.
Checking your number
We will call you first if it is unverified.
Close
Similar Cars
New Car Listings By City
New BMW M5 in Cincinnati OH

4 dealers, 2 listings starting at $100,795

New BMW M5 in Dayton OH

6 dealers, 3 listings starting at $100,795

New BMW M5 in Fort Wayne IN

2 dealers, 1 listings starting at $104,795

New BMW M5 in Louisville KY

2 dealers

New BMW M5 in Champaign IL

2 dealers, 1 listings starting at $104,295

New BMW M5 in Lexington KY

2 dealers

New BMW M5 in Chicago IL

12 dealers, 6 listings starting at $101,125

New BMW M5 in Columbus OH

4 dealers, 2 listings starting at $104,625

New BMW M5 in Springfield IL

2 dealers, 2 listings starting at $104,295

New BMW M5 in Toledo OH

6 dealers

New BMW M5 in Grand Rapids MI

3 dealers, 1 listings starting at $101,095

New BMW M5 in Saint Louis MO

4 dealers

New BMW M5 in Detroit MI

7 dealers, 1 listings starting at $100,295

New BMW M5 in Milwaukee WI

7 dealers, 4 listings starting at $104,295

New BMW M5 in Nashville TN

3 dealers

New BMW M5 in Charleston WV

1 dealers

New BMW M5 in Akron OH

6 dealers, 3 listings starting at $102,861

New BMW M5 in Cleveland OH

6 dealers, 3 listings starting at $102,861

New BMW M5 in Saginaw MI

5 dealers, 1 listings starting at $100,295

New BMW M5 in Madison WI

3 dealers, 2 listings starting at $101,290

New BMW M5 in Knoxville TN

1 dealers, 2 listings starting at $100,795

New BMW M5 in Johnson City TN

1 dealers

New BMW M5 in Chattanooga TN

1 dealers, 1 listings starting at $105,831

New BMW M5 in Pittsburgh PA

6 dealers, 2 listings starting at $100,795