New BMW 7 Series For Sale Near Greenville, SC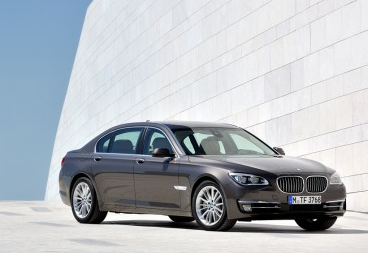 New Search BMW 7 Series
Within 75 miles of Greenville, SC
2011 BMW 7 Series 750Li ActiveHybrid Review
"just superb"
my car is bmw 7 series. and its a very nice car to use, not only because of the laxury the car's overall perfomance is amazing, and a remark of the car is its cost i m sure a person who usig this car never think about another car.
No results found. Try a new search with a larger radius, or search for a different model.
Checking your number
We will call you first if it is unverified.
Close
Similar Cars
New Car Listings By City
New BMW 7 Series in Charlotte NC

3 dealers, 8 listings starting at $80,225

New BMW 7 Series in Columbia SC

3 dealers, 11 listings starting at $78,608

New BMW 7 Series in Augusta GA

2 dealers, 11 listings starting at $78,608

New BMW 7 Series in Johnson City TN

1 dealers

New BMW 7 Series in Knoxville TN

1 dealers, 10 listings starting at $84,895

New BMW 7 Series in Atlanta GA

7 dealers, 29 listings starting at $77,501

New BMW 7 Series in Chattanooga TN

1 dealers, 5 listings starting at $89,991

New BMW 7 Series in Greensboro NC

5 dealers, 37 listings starting at $80,225

New BMW 7 Series in Warner Robins GA

2 dealers, 6 listings starting at $85,095

New BMW 7 Series in Charleston SC

2 dealers, 25 listings starting at $77,683

New BMW 7 Series in Savannah GA

2 dealers, 10 listings starting at $78,095

New BMW 7 Series in Raleigh NC

5 dealers, 36 listings starting at $75,545

New BMW 7 Series in Roanoke VA

1 dealers

New BMW 7 Series in Wilmington NC

2 dealers, 16 listings starting at $75,545

New BMW 7 Series in Albany GA

1 dealers, 4 listings starting at $82,295

New BMW 7 Series in Charleston WV

1 dealers

New BMW 7 Series in Lexington KY

2 dealers

New BMW 7 Series in Nashville TN

3 dealers, 2 listings starting at $74,445

New BMW 7 Series in Birmingham AL

1 dealers

New BMW 7 Series in Montgomery AL

2 dealers

New BMW 7 Series in Louisville KY

2 dealers

New BMW 7 Series in Cincinnati OH

4 dealers, 5 listings starting at $81,995

New BMW 7 Series in Jacksonville FL

4 dealers, 21 listings starting at $78,845

New BMW 7 Series in Tallahassee FL

1 dealers, 6 listings starting at $87,495