New BMW 6 Series For Sale Near Nashville, TN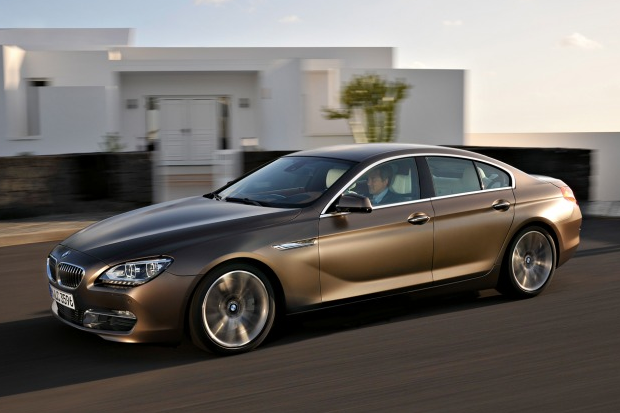 New Search BMW 6 Series
Within 75 miles of Nashville, TN
2010 BMW 6 Series 650i Review
"buy one...you will love it"
I love everything about it...no complaints! She's luxurious,beautiful,powerful,fast...a true dream machine...smooth,silky ride...complete comfort...an attention grabber...easy to handle...suberb radio...reallly fun,exciting car to drive...artistic,sweet perfection...ideal daily driver.
No results found. Try a new search with a larger radius, or search for a different model.
Checking your number
We will call you first if it is unverified.
Close
Similar Cars
New Car Listings By City
New BMW 6 Series in Chattanooga TN

1 dealers, 1 listings starting at $102,551

New BMW 6 Series in Knoxville TN

1 dealers, 4 listings starting at $99,445

New BMW 6 Series in Louisville KY

2 dealers

New BMW 6 Series in Lexington KY

2 dealers

New BMW 6 Series in Birmingham AL

1 dealers

New BMW 6 Series in Memphis TN

1 dealers

New BMW 6 Series in Atlanta GA

7 dealers, 19 listings starting at $78,575

New BMW 6 Series in Johnson City TN

1 dealers, 2 listings starting at $85,245

New BMW 6 Series in Cincinnati OH

4 dealers, 8 listings starting at $82,295

New BMW 6 Series in Saint Louis MO

4 dealers, 12 listings starting at $76,650

New BMW 6 Series in Greenville SC

2 dealers

New BMW 6 Series in Indianapolis IN

4 dealers, 3 listings starting at $89,465

New BMW 6 Series in Montgomery AL

2 dealers

New BMW 6 Series in Dayton OH

6 dealers, 18 listings starting at $82,295

New BMW 6 Series in Champaign IL

2 dealers, 1 listings starting at $80,995

New BMW 6 Series in Springfield IL

2 dealers, 3 listings starting at $80,995

New BMW 6 Series in Warner Robins GA

2 dealers, 3 listings starting at $86,695

New BMW 6 Series in Little Rock AR

2 dealers, 6 listings starting at $94,395

New BMW 6 Series in Charleston WV

1 dealers

New BMW 6 Series in Augusta GA

2 dealers, 5 listings starting at $87,495

New BMW 6 Series in Jackson MS

1 dealers, 4 listings starting at $99,195

New BMW 6 Series in Charlotte NC

3 dealers, 9 listings starting at $81,651

New BMW 6 Series in Columbus OH

4 dealers, 13 listings starting at $82,295

New BMW 6 Series in Columbia SC

3 dealers, 5 listings starting at $87,495