New BMW 6 Series For Sale Near Nashville, TN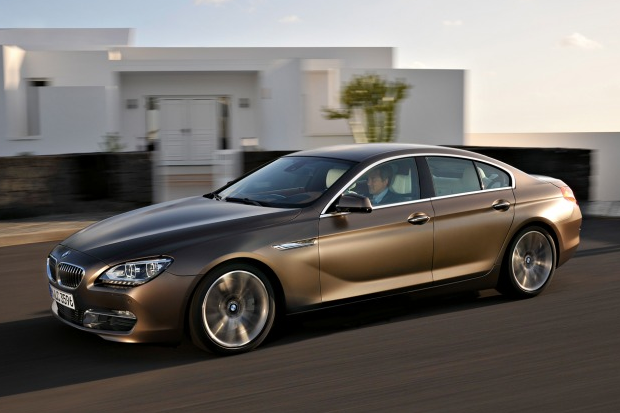 New Search BMW 6 Series
Within 75 miles of Nashville, TN
2012 BMW 6 Series 650i Convertible Review
"The New Ultimate Driving Machine.. The 2012 BMW F12 650i convertible"
The Bavarians have done it again.. they completely revamped the E63/E64 BMW 6 series that has came to an halt in production in 2010, and created a brand new, F12/F13/F06 BMW 6 series starting model year 2012. BMW first revealed the concept in September 2010 at the Paris Auto Show, and the actual model was released at teh 2011 Shanghai Auto Show and...
No results found. Try a new search with a larger radius, or search for a different model.
Checking your number
We will call you first if it is unverified.
Close
Similar Cars
New Car Listings By City
New BMW 6 Series in Chattanooga TN

1 dealers, 1 listings starting at $102,551

New BMW 6 Series in Knoxville TN

1 dealers, 4 listings starting at $99,445

New BMW 6 Series in Louisville KY

2 dealers

New BMW 6 Series in Lexington KY

2 dealers

New BMW 6 Series in Birmingham AL

1 dealers

New BMW 6 Series in Memphis TN

1 dealers

New BMW 6 Series in Atlanta GA

7 dealers, 17 listings starting at $78,575

New BMW 6 Series in Johnson City TN

1 dealers, 2 listings starting at $85,245

New BMW 6 Series in Cincinnati OH

4 dealers, 8 listings starting at $82,295

New BMW 6 Series in Saint Louis MO

4 dealers, 12 listings starting at $76,650

New BMW 6 Series in Greenville SC

2 dealers

New BMW 6 Series in Indianapolis IN

4 dealers, 2 listings starting at $89,465

New BMW 6 Series in Montgomery AL

2 dealers

New BMW 6 Series in Dayton OH

6 dealers, 18 listings starting at $82,295

New BMW 6 Series in Champaign IL

2 dealers, 1 listings starting at $80,995

New BMW 6 Series in Springfield IL

2 dealers, 3 listings starting at $80,995

New BMW 6 Series in Warner Robins GA

2 dealers, 3 listings starting at $86,695

New BMW 6 Series in Little Rock AR

2 dealers, 6 listings starting at $94,395

New BMW 6 Series in Charleston WV

1 dealers

New BMW 6 Series in Augusta GA

2 dealers, 5 listings starting at $87,495

New BMW 6 Series in Jackson MS

1 dealers, 3 listings starting at $99,595

New BMW 6 Series in Charlotte NC

3 dealers, 9 listings starting at $81,651

New BMW 6 Series in Columbus OH

4 dealers, 13 listings starting at $82,295

New BMW 6 Series in Columbia SC

3 dealers, 5 listings starting at $87,495