New BMW 6 Series For Sale Near Kansas City, MO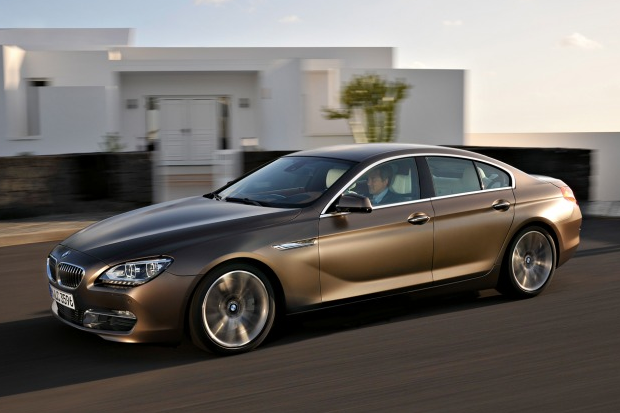 New Search BMW 6 Series
Within 75 miles of Kansas City, MO
2010 BMW 6 Series 650i Convertible Review
"It is Fantastic."
Man it is a awesome car .Its speed and brake system are perfect just like i want it. its shape unbelievable its interior and exterior is shiny i like shiny it is the hottest car on the road.BMW has really outdone itself this time its maintaince is not very hard if you know how to do it.Outclasses other cars a perfection perfect for a long dri...
No results found. Try a new search with a larger radius, or search for a different model.
Checking your number
We will call you first if it is unverified.
Close
Similar Cars
New Car Listings By City
New BMW 6 Series in Columbia MO

1 dealers, 2 listings starting at $90,495

New BMW 6 Series in Springfield MO

1 dealers, 1 listings starting at $89,972

New BMW 6 Series in Lincoln NE

3 dealers, 6 listings starting at $84,645

New BMW 6 Series in Wichita KS

1 dealers, 3 listings starting at $101,294

New BMW 6 Series in Des Moines IA

2 dealers, 6 listings starting at $84,645

New BMW 6 Series in Tulsa OK

1 dealers

New BMW 6 Series in Saint Louis MO

4 dealers, 12 listings starting at $76,650

New BMW 6 Series in Cedar Rapids IA

4 dealers, 1 listings starting at $93,245

New BMW 6 Series in Fort Smith AR

2 dealers, 2 listings starting at $87,895

New BMW 6 Series in Springfield IL

2 dealers, 3 listings starting at $80,995

New BMW 6 Series in Oklahoma City OK

2 dealers

New BMW 6 Series in Little Rock AR

2 dealers, 6 listings starting at $94,395

New BMW 6 Series in Sioux Falls SD

2 dealers, 4 listings starting at $91,795

New BMW 6 Series in Champaign IL

2 dealers, 1 listings starting at $80,995

New BMW 6 Series in Rochester MN

2 dealers, 7 listings starting at $97,695

New BMW 6 Series in Memphis TN

1 dealers

New BMW 6 Series in Madison WI

3 dealers, 10 listings starting at $73,695

New BMW 6 Series in Minneapolis MN

2 dealers, 24 listings starting at $85,395

New BMW 6 Series in Wichita Falls TX

1 dealers, 1 listings starting at $96,895

New BMW 6 Series in Chicago IL

12 dealers, 61 listings starting at $76,845

New BMW 6 Series in Eau Claire WI

1 dealers

New BMW 6 Series in Milwaukee WI

7 dealers, 45 listings starting at $84,670

New BMW 6 Series in Indianapolis IN

4 dealers, 2 listings starting at $89,465

New BMW 6 Series in Dallas TX

7 dealers, 46 listings starting at $82,734