New BMW 3 Series For Sale Near Montgomery, AL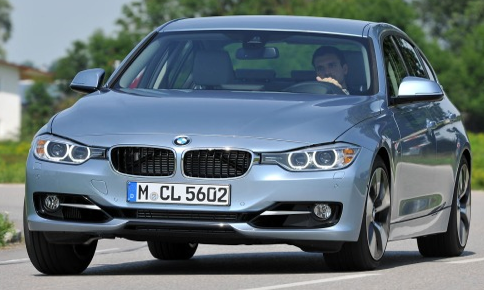 New Search BMW 3 Series
Within 75 miles of Montgomery, AL
2011 BMW 3 Series 328i Review
"BMW 328i"
This is a great little car, sporty and quick.. fun to drive. The only bad thing is you get funny looks as a dude driving, so mainly the woman drives it. The 2 door version is what we have, so it sometimes gets a look as if it was an M series.
No results found. Try a new search with a larger radius, or search for a different model.
Checking your number
We will call you first if it is unverified.
Close
Similar Cars
New Car Listings By City
New BMW 3 Series in Birmingham AL

1 dealers

New BMW 3 Series in Albany GA

1 dealers, 14 listings starting at $38,595

New BMW 3 Series in Atlanta GA

7 dealers, 152 listings starting at $34,025

New BMW 3 Series in Pensacola FL

3 dealers, 67 listings starting at $35,470

New BMW 3 Series in Warner Robins GA

2 dealers, 22 listings starting at $34,025

New BMW 3 Series in Mobile AL

2 dealers, 47 listings starting at $35,470

New BMW 3 Series in Tallahassee FL

1 dealers, 18 listings starting at $39,295

New BMW 3 Series in Chattanooga TN

1 dealers, 15 listings starting at $34,961

New BMW 3 Series in Jackson MS

1 dealers, 50 listings starting at $39,895

New BMW 3 Series in Augusta GA

2 dealers, 49 listings starting at $34,650

New BMW 3 Series in New Orleans LA

3 dealers, 60 listings starting at $34,470

New BMW 3 Series in Nashville TN

3 dealers, 11 listings starting at $39,620

New BMW 3 Series in Greenville SC

2 dealers

New BMW 3 Series in Memphis TN

1 dealers

New BMW 3 Series in Savannah GA

2 dealers, 22 listings starting at $39,875

New BMW 3 Series in Knoxville TN

1 dealers, 64 listings starting at $36,490

New BMW 3 Series in Jacksonville FL

4 dealers, 71 listings starting at $34,125

New BMW 3 Series in Baton Rouge LA

4 dealers, 76 listings starting at $34,470

New BMW 3 Series in Columbia SC

3 dealers, 49 listings starting at $34,650

New BMW 3 Series in Monroe LA

1 dealers

New BMW 3 Series in Charleston SC

2 dealers, 51 listings starting at $39,204

New BMW 3 Series in Johnson City TN

1 dealers, 22 listings starting at $37,145

New BMW 3 Series in Charlotte NC

3 dealers, 40 listings starting at $38,245

New BMW 3 Series in Little Rock AR

2 dealers, 47 listings starting at $37,645