New BMW 3 Series For Sale Near Johnson City, TN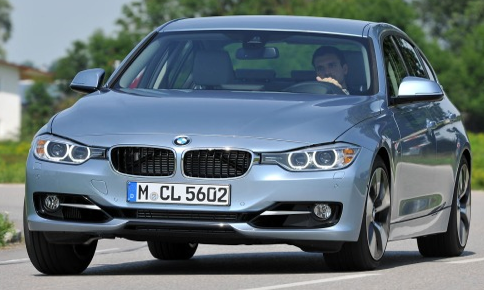 New Search BMW 3 Series
Within 75 miles of Johnson City, TN
2011 BMW 3 Series 335i Review
"Worth it if you're an enthusiast!"
Great fun to drive. A little short on space in the rear seat compared to the comparable Audis and the suspension is a little too hard for the very rough Indian roads (combined low profile runflats). But still brings a smile to your face everytime you push it hard.
No results found. Try a new search with a larger radius, or search for a different model.
Checking your number
We will call you first if it is unverified.
Close
Similar Cars
New Car Listings By City
New BMW 3 Series in Knoxville TN

1 dealers, 60 listings starting at $36,490

New BMW 3 Series in Greenville SC

2 dealers

New BMW 3 Series in Charlotte NC

3 dealers, 40 listings starting at $35,575

New BMW 3 Series in Greensboro NC

5 dealers, 208 listings starting at $35,395

New BMW 3 Series in Roanoke VA

1 dealers, 11 listings starting at $37,545

New BMW 3 Series in Charleston WV

1 dealers

New BMW 3 Series in Lexington KY

2 dealers

New BMW 3 Series in Columbia SC

3 dealers, 47 listings starting at $38,625

New BMW 3 Series in Chattanooga TN

1 dealers, 14 listings starting at $34,961

New BMW 3 Series in Augusta GA

2 dealers, 47 listings starting at $38,625

New BMW 3 Series in Raleigh NC

5 dealers, 196 listings starting at $35,395

New BMW 3 Series in Atlanta GA

7 dealers, 146 listings starting at $32,550

New BMW 3 Series in Cincinnati OH

4 dealers, 72 listings starting at $38,570

New BMW 3 Series in Louisville KY

2 dealers

New BMW 3 Series in Nashville TN

3 dealers, 11 listings starting at $39,620

New BMW 3 Series in Columbus OH

4 dealers, 120 listings starting at $37,025

New BMW 3 Series in Dayton OH

6 dealers, 157 listings starting at $37,025

New BMW 3 Series in Warner Robins GA

2 dealers, 22 listings starting at $34,025

New BMW 3 Series in Charleston SC

2 dealers, 52 listings starting at $39,204

New BMW 3 Series in Richmond VA

5 dealers, 80 listings starting at $36,625

New BMW 3 Series in Wilmington NC

2 dealers, 32 listings starting at $35,545

New BMW 3 Series in Savannah GA

2 dealers, 21 listings starting at $39,875

New BMW 3 Series in Birmingham AL

1 dealers

New BMW 3 Series in Pittsburgh PA

6 dealers, 131 listings starting at $36,970