New BMW 3 Series For Sale Near Birmingham, AL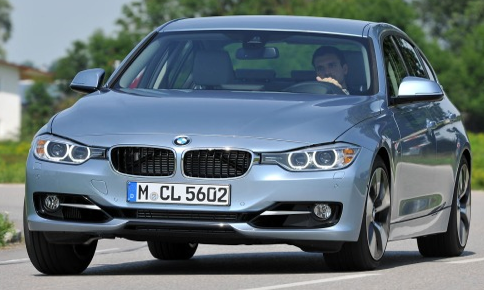 New Search BMW 3 Series
Within 75 miles of Birmingham, AL
2011 BMW 3 Series 328i xDrive Review
"safe sedan with bit a fun hidden"
BMW should not have changed the steering-feedback with the new 3-series. Driving the E90 gives wonderful road feedback. Seats are comfortable and supportive- the M seats more so. Have to say the M package has numerous hidden features that KBB, Edmunds, etc do not value, so if you're looking at a rare 3-series with the M package, you'll really ne...
No results found. Try a new search with a larger radius, or search for a different model.
Checking your number
We will call you first if it is unverified.
Close
Similar Cars
New Car Listings By City
New BMW 3 Series in Montgomery AL

2 dealers

New BMW 3 Series in Atlanta GA

7 dealers, 150 listings starting at $32,550

New BMW 3 Series in Chattanooga TN

1 dealers, 14 listings starting at $34,961

New BMW 3 Series in Warner Robins GA

2 dealers, 21 listings starting at $34,025

New BMW 3 Series in Nashville TN

3 dealers, 11 listings starting at $39,620

New BMW 3 Series in Albany GA

1 dealers, 14 listings starting at $38,625

New BMW 3 Series in Jackson MS

1 dealers, 50 listings starting at $39,895

New BMW 3 Series in Memphis TN

1 dealers

New BMW 3 Series in Mobile AL

2 dealers, 46 listings starting at $35,470

New BMW 3 Series in Pensacola FL

3 dealers, 67 listings starting at $35,470

New BMW 3 Series in Knoxville TN

1 dealers, 63 listings starting at $36,490

New BMW 3 Series in Greenville SC

2 dealers

New BMW 3 Series in Tallahassee FL

1 dealers, 20 listings starting at $34,525

New BMW 3 Series in Augusta GA

2 dealers, 47 listings starting at $34,650

New BMW 3 Series in Monroe LA

1 dealers

New BMW 3 Series in New Orleans LA

3 dealers, 59 listings starting at $34,470

New BMW 3 Series in Little Rock AR

2 dealers, 46 listings starting at $37,645

New BMW 3 Series in Johnson City TN

1 dealers

New BMW 3 Series in Columbia SC

3 dealers, 47 listings starting at $34,650

New BMW 3 Series in Baton Rouge LA

4 dealers, 75 listings starting at $34,470

New BMW 3 Series in Savannah GA

2 dealers, 22 listings starting at $39,875

New BMW 3 Series in Louisville KY

2 dealers

New BMW 3 Series in Lexington KY

2 dealers

New BMW 3 Series in Charlotte NC

3 dealers, 38 listings starting at $35,575