New Audi Q5 For Sale Near Nashville, TN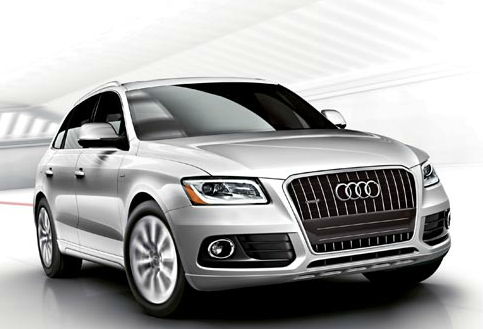 New Search Audi Q5
Within 75 miles of Nashville, TN
2011 Audi Q5 2.0L Quattro Premium Review
"Overall great small suv."
Amazing little SUV. Was a little skeptical due to the size, we really wanted the Q7 but the price and gas mileage were definitely factors. This car is fun to drive. Quick out of the gate! The Premium package is loaded. Rear Camera assist is amazing, 3D color navigation is the best I've seen yet, DVD player for the front screen,et... The c...
No results found. Try a new search with a larger radius, or search for a different model.
Checking your number
We will call you first if it is unverified.
Close
Similar Cars
New Car Listings By City
New Audi Q5 in Chattanooga TN

1 dealers, 6 listings starting at $45,120

New Audi Q5 in Knoxville TN

1 dealers, 11 listings starting at $40,645

New Audi Q5 in Louisville KY

3 dealers, 17 listings starting at $42,450

New Audi Q5 in Lexington KY

3 dealers, 25 listings starting at $41,320

New Audi Q5 in Birmingham AL

1 dealers

New Audi Q5 in Memphis TN

1 dealers

New Audi Q5 in Atlanta GA

4 dealers, 50 listings starting at $39,145

New Audi Q5 in Cincinnati OH

3 dealers, 21 listings starting at $41,320

New Audi Q5 in Saint Louis MO

3 dealers, 22 listings starting at $38,245

New Audi Q5 in Greenville SC

1 dealers, 5 listings starting at $47,225

New Audi Q5 in Indianapolis IN

3 dealers, 12 listings starting at $41,020

New Audi Q5 in Montgomery AL

1 dealers, 3 listings starting at $40,670

New Audi Q5 in Dayton OH

5 dealers, 32 listings starting at $40,970

New Audi Q5 in Springfield IL

1 dealers, 5 listings starting at $47,675

New Audi Q5 in Little Rock AR

1 dealers, 2 listings starting at $51,815

New Audi Q5 in Charleston WV

2 dealers, 3 listings starting at $48,300

New Audi Q5 in Augusta GA

1 dealers, 10 listings starting at $39,408

New Audi Q5 in Jackson MS

1 dealers, 3 listings

New Audi Q5 in Charlotte NC

3 dealers, 5 listings starting at $46,520

New Audi Q5 in Columbus OH

3 dealers, 19 listings starting at $40,970

New Audi Q5 in Columbia SC

1 dealers, 10 listings starting at $39,408

New Audi Q5 in Fort Wayne IN

2 dealers, 4 listings starting at $41,975

New Audi Q5 in Springfield MO

2 dealers, 5 listings starting at $40,495

New Audi Q5 in Greensboro NC

4 dealers, 43 listings starting at $40,495