New Audi A6 For Sale Near Nashville, TN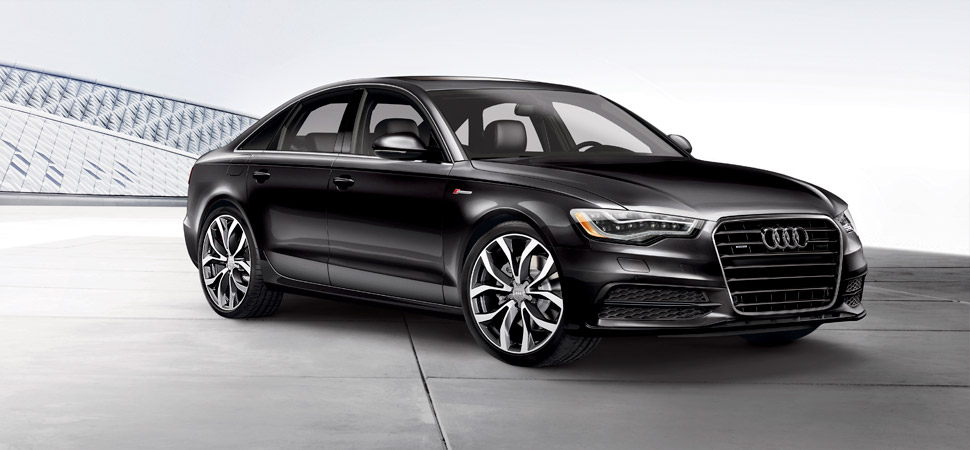 New Search Audi A6
Within 75 miles of Nashville, TN
2012 Audi A6 3.0T Quattro Prestige Review
"The most power and value in it's class."
To get the same amount of power one would have to spend significantly more, bumping you up to something of likes of a Maseratti or Porsche. The maintenance plans and warranty are comprehensive but I would be wary of keeping it past the warranty expiration as maintenance and repairs are very costly.
No results found. Try a new search with a larger radius, or search for a different model.
Checking your number
We will call you first if it is unverified.
Close
Similar Cars
New Car Listings By City
New Audi A6 in Chattanooga TN

1 dealers, 4 listings starting at $50,765

New Audi A6 in Knoxville TN

1 dealers, 8 listings starting at $49,455

New Audi A6 in Louisville KY

3 dealers, 21 listings starting at $48,795

New Audi A6 in Lexington KY

3 dealers, 26 listings starting at $48,795

New Audi A6 in Birmingham AL

1 dealers

New Audi A6 in Memphis TN

1 dealers

New Audi A6 in Atlanta GA

4 dealers, 41 listings starting at $44,220

New Audi A6 in Cincinnati OH

3 dealers, 27 listings starting at $47,710

New Audi A6 in Saint Louis MO

3 dealers, 19 listings starting at $48,545

New Audi A6 in Greenville SC

1 dealers, 3 listings starting at $48,580

New Audi A6 in Indianapolis IN

3 dealers, 14 listings starting at $46,780

New Audi A6 in Montgomery AL

1 dealers, 4 listings starting at $50,920

New Audi A6 in Dayton OH

5 dealers, 43 listings starting at $47,710

New Audi A6 in Springfield IL

1 dealers, 6 listings starting at $51,835

New Audi A6 in Little Rock AR

1 dealers, 5 listings starting at $49,835

New Audi A6 in Charleston WV

2 dealers, 3 listings starting at $56,045

New Audi A6 in Augusta GA

1 dealers, 7 listings starting at $45,687

New Audi A6 in Jackson MS

1 dealers, 3 listings starting at $50,920

New Audi A6 in Charlotte NC

3 dealers, 15 listings starting at $43,765

New Audi A6 in Columbus OH

3 dealers, 21 listings starting at $50,045

New Audi A6 in Columbia SC

1 dealers, 7 listings starting at $45,687

New Audi A6 in Fort Wayne IN

2 dealers, 11 listings starting at $42,400

New Audi A6 in Springfield MO

2 dealers, 2 listings starting at $53,589

New Audi A6 in Greensboro NC

4 dealers, 31 listings starting at $49,020