New Aston Martin DB9 For Sale Near San Francisco, CA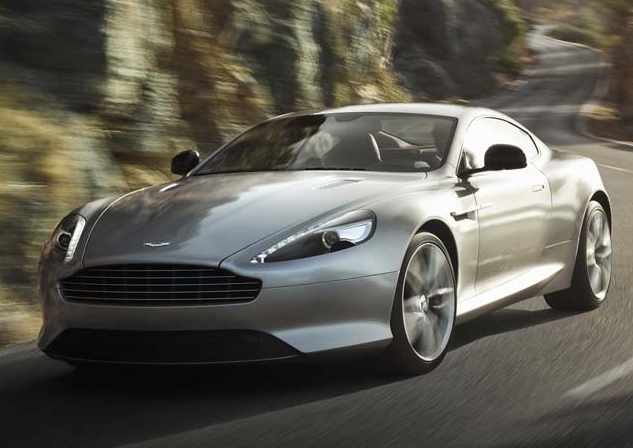 New Search Aston Martin DB9
Within 75 miles of San Francisco, CA
2007 Aston Martin DB9 Volante Review
"Truly amazing machine"
Simply an amazing car and a dream come true to drive an Aston. The sound of that engine and the feeling you get when you're driving an Aston will be with me forever. It's a six litre monster and I agree with Clarkson that you could drive it to the south of France, realise you've forgotten your swimming shorts, drive all the way home to get them an...
No results found. Try a new search with a larger radius, or search for a different model.
Checking your number
We will call you first if it is unverified.
Close
Similar Cars
New Car Listings By City
New Aston Martin DB9 in Oakland CA

2 dealers

New Aston Martin DB9 in San Jose CA

2 dealers

New Aston Martin DB9 in Stockton CA

2 dealers

New Aston Martin DB9 in Sacramento CA

1 dealers

New Aston Martin DB9 in Santa Barbara CA

2 dealers, 1 listings starting at $214,262

New Aston Martin DB9 in Los Angeles CA

3 dealers, 1 listings starting at $214,262

New Aston Martin DB9 in San Diego CA

1 dealers

New Aston Martin DB9 in Phoenix AZ

1 dealers, 2 listings starting at $208,140

New Aston Martin DB9 in Seattle WA

2 dealers

New Aston Martin DB9 in Dallas TX

1 dealers

New Aston Martin DB9 in Austin TX

1 dealers

New Aston Martin DB9 in Miami FL

1 dealers

New Aston Martin DB9 in Washington DC

1 dealers

New Aston Martin DB9 in Baltimore MD

1 dealers

New Aston Martin DB9 in New York NY

2 dealers, 1 listings starting at $206,410

New Aston Martin DB9 in Stamford CT

2 dealers, 1 listings starting at $206,410

New Aston Martin DB9 in Hartford CT

1 dealers

New Aston Martin DB9 in Springfield MA

1 dealers

New Aston Martin DB9 in Worcester MA

1 dealers

New Aston Martin DB9 in Providence RI

1 dealers

New Aston Martin DB9 in Boston MA

1 dealers