The Car Salon
20 University Rd, Cambridge, MA 02138
User Reviews of The Car Salon
Review This Mechanic
spaz012

writes:
The Car Salon Review

Greg's Beautiful Handiwork — I am so thrilled by the detail Greg did. The children and I were marveling at how clean it is -- just like new -- and we are going to do our best to keep it that way.... My SUV was a real mess; now I am embarassed to drive around in it.
icequeen

writes:
The Car Salon Review

Exceptional - — The work was done thoroughly and professionally. I am very particular and usually find that spots are missed, patches of wax are left behind or the level of detailing is not satisfactory. The car was cleaned to a level not encountered in the past. I am happy to have found The Car Salon and would recommend it to anyone - especially those who are as picky (obsessive?) as myself. Kudos for providing a level of service not common these days. Thank you.
tucker

writes:
The Car Salon Review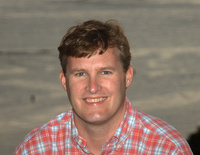 Great Car Detailing — greg at the car salon does a great job while at the same time being very professional and curteous. As mentioned by Allison, he won't try to sell you a treatment you don't need. Be it wash, wash, or other types of detailing - go to greg at the car salong
Doug2323

writes:
The Car Salon Review

Best I've Ever Seen — This guy, Greg, is phenomenal. He's a hard worker, never takes shortcuts, and knows how to clean cars. He scrubbed the rings around my dashboard instruments with a toothbrush! I had to tip him because he doesn't charge enough for what he does. I'll never go to anyone else. Highly recommended. And a nice guy, too.
VolvoS60

writes:
The Car Salon Review

Best In Cambridge — The Car Salon is the best place in Cambridge for detailing. I have wasted money taking my car to other detail / car washes and left unhappy. Greg knows his customers and always delivers. He does an AWESOME job. Don't waste your money anywhere else.
Allison

writes:
The Car Salon Review

Really Nice, Knowledgeable Owner Of "the Car Salon" — I'd like to review Greg of "The Car Salon", located in the parking garage of The Charles Hotel in Harvard Square, Cambridge, MA. Technically, The Car Salon does "Automobile Cleaning and Detailing Service", but I stopped by because I had dented the side of my 2007 Toyota RAV4 in the parking garage across the street and I didn't know where else to go. I was so impressed by Greg's professionalism and friendliness. He inspected the dent, wiped it down with something and completely removed the gluey substance that was on it. Greg then diagnosed what he thought should be done to fix the dent, how much it should cost for each step, and where I might go to get it done. He told me the maximum amount it should cost and said not to pay more than that. Greg also told me to watch out for those who would want to do more than was necessary to fix the dent - he said they were just trying to make more money. Greg spent about 15 minutes on my car; he was extremely knowledgeable about cars and repairs, he was friendly and charming, and he was honest about my car. I really respected his integrity. At the end of all his, he didn't charge me anything. In his own words, "I didn't do anything." But he actually helped me quite a lot.
Displaying all 7 reviews
Map & Directions
Sell Your Car
It's free.
Reach over 3 million shoppers instantly.
Free advanced pricing and tracking tools.
Craigslist posting tool.