Roto Subaru
1555 E Rand Rd , Arlington Heights, IL 60004 - Map & Directions
| | |
| --- | --- |
| Sales: (847) 255-5700 | Service: (847) 255-5700 |
42.10139846801758
-87.96369934082031
Roto Subaru
1555 E Rand Rd
Arlington Heights, IL 60004
http://static.cargurus.com/images/forsale/2013/10/30/07/16/2014_subaru_impreza-pic-171388533723389229-152x114.jpeg
2014 Subaru Impreza 2.0i

Used Cars

in

Arlington Heights, IL 60004

Price: $19,690

Mileage: ?

Location: Arlington Heights, IL 60004

Certified Pre-Owned:

No

Transmission:

Continuously Variable Transmission

Color:

Venetian Red Pearl

Description:

Used 2014 Subaru Impreza 2.0i for sale - $19,690
http://static.cargurus.com/images/forsale/2013/10/28/22/15/2014_subaru_impreza-pic-8097711794551795912-152x114.jpeg
2014 Subaru Impreza 2.0i

Used Cars

in

Arlington Heights, IL 60004

Price: $20,179

Mileage: ?

Location: Arlington Heights, IL 60004

Certified Pre-Owned:

No

Transmission:

Continuously Variable Transmission

Color:

Dark Gray

Description:

Used 2014 Subaru Impreza 2.0i for sale - $20,179
http://static.cargurus.com/images/forsale/2013/10/28/22/14/2014_subaru_impreza-pic-920561864970767499-152x114.jpeg
2014 Subaru Impreza 2.0i Premium

Used Cars

in

Arlington Heights, IL 60004

Price: $22,171

Mileage: ?

Location: Arlington Heights, IL 60004

Certified Pre-Owned:

No

Transmission:

Continuously Variable Transmission

Color:

Ice Silver

Description:

Used 2014 Subaru Impreza 2.0i Premium for sale - $22,171 with Climate Package
http://static.cargurus.com/images/forsale/2013/10/30/12/20/2014_subaru_impreza-pic-5645307341028548054-152x114.jpeg
2014 Subaru Impreza 2.0i Premium Hatchback

Used Cars

in

Arlington Heights, IL 60004

Price: $22,671

Mileage: ?

Location: Arlington Heights, IL 60004

Certified Pre-Owned:

No

Transmission:

Continuously Variable Transmission

Color:

Ice Silver

Description:

Used 2014 Subaru Impreza 2.0i Premium Hatchback for sale - $22,671 with Climate Package
http://static.cargurus.com/images/forsale/2013/10/30/13/21/2014_subaru_impreza-pic-9001467725646376377-152x114.jpeg
2014 Subaru Impreza 2.0i Premium Hatchback

Used Cars

in

Arlington Heights, IL 60004

Price: $22,671

Mileage: ?

Location: Arlington Heights, IL 60004

Certified Pre-Owned:

No

Transmission:

Continuously Variable Transmission

Color:

Dark Gray

Description:

Used 2014 Subaru Impreza 2.0i Premium Hatchback for sale - $22,671 with Climate Package
http://static.cargurus.com/images/forsale/2013/10/30/13/21/2014_subaru_impreza-pic-9001467725646376377-152x114.jpeg
2014 Subaru Impreza 2.0i Premium Hatchback

Used Cars

in

Arlington Heights, IL 60004

Price: $22,682

Mileage: ?

Location: Arlington Heights, IL 60004

Certified Pre-Owned:

No

Transmission:

Continuously Variable Transmission

Color:

Dark Gray

Description:

Used 2014 Subaru Impreza 2.0i Premium Hatchback for sale - $22,682 with Climate Package
http://static.cargurus.com/images/forsale/2013/10/30/12/20/2014_subaru_impreza-pic-5645307341028548054-152x114.jpeg
2014 Subaru Impreza 2.0i Premium Hatchback

Used Cars

in

Arlington Heights, IL 60004

Price: $22,743

Mileage: ?

Location: Arlington Heights, IL 60004

Certified Pre-Owned:

No

Transmission:

Continuously Variable Transmission

Color:

Ice Silver

Description:

Used 2014 Subaru Impreza 2.0i Premium Hatchback for sale - $22,743 with Climate Package
http://static.cargurus.com/images/forsale/2013/12/05/06/29/2014_subaru_xv_crosstrek-pic-3349108985168884671-152x114.jpeg
2014 Subaru XV Crosstrek Premium

Used Cars

in

Arlington Heights, IL 60004

Price: $22,820

Mileage: ?

Location: Arlington Heights, IL 60004

Certified Pre-Owned:

No

Transmission:

5-Speed Manual

Color:

Tangerine Orange Pearl

Description:

Used 2014 Subaru XV Crosstrek Premium for sale - $22,820
http://static.cargurus.com/images/forsale/2013/10/29/22/14/2014_subaru_impreza-pic-7566209333037934932-152x114.jpeg
2014 Subaru Impreza 2.0i Sport Premium Hatchback

Used Cars

in

Arlington Heights, IL 60004

Price: $23,182

Mileage: ?

Location: Arlington Heights, IL 60004

Certified Pre-Owned:

No

Transmission:

Continuously Variable Transmission

Color:

Dark Gray

Description:

Used 2014 Subaru Impreza 2.0i Sport Premium Hatchback for sale - $23,182
http://static.cargurus.com/images/forsale/2013/10/29/00/43/2014_subaru_impreza-pic-2058963570085798243-152x114.jpeg
2014 Subaru Impreza 2.0i Sport Premium Hatchback

Used Cars

in

Arlington Heights, IL 60004

Price: $23,182

Mileage: ?

Location: Arlington Heights, IL 60004

Certified Pre-Owned:

No

Transmission:

Continuously Variable Transmission

Color:

Deep Sea Blue Pearl

Description:

Used 2014 Subaru Impreza 2.0i Sport Premium Hatchback for sale - $23,182
http://static.cargurus.com/images/forsale/2013/10/30/13/37/2014_subaru_impreza-pic-7994767550652168776-152x114.jpeg
2014 Subaru Impreza 2.0i Sport Premium Hatchback

Used Cars

in

Arlington Heights, IL 60004

Price: $23,346

Mileage: ?

Location: Arlington Heights, IL 60004

Certified Pre-Owned:

No

Transmission:

Continuously Variable Transmission

Color:

Crystal Black Silica

Description:

Used 2014 Subaru Impreza 2.0i Sport Premium Hatchback for sale - $23,346
http://static.cargurus.com/images/forsale/2013/10/29/22/14/2014_subaru_impreza-pic-7566209333037934932-152x114.jpeg
2014 Subaru Impreza 2.0i Sport Premium Hatchback

Used Cars

in

Arlington Heights, IL 60004

Price: $23,346

Mileage: ?

Location: Arlington Heights, IL 60004

Certified Pre-Owned:

No

Transmission:

Continuously Variable Transmission

Color:

Dark Gray

Description:

Used 2014 Subaru Impreza 2.0i Sport Premium Hatchback for sale - $23,346
http://static.cargurus.com/images/forsale/2013/10/30/12/05/2014_subaru_impreza-pic-7510196790543695143-152x114.jpeg
2014 Subaru Impreza 2.0i Sport Premium Hatchback

Used Cars

in

Arlington Heights, IL 60004

Price: $23,346

Mileage: ?

Location: Arlington Heights, IL 60004

Certified Pre-Owned:

No

Transmission:

Continuously Variable Transmission

Color:

Ice Silver

Description:

Used 2014 Subaru Impreza 2.0i Sport Premium Hatchback for sale - $23,346
http://static.cargurus.com/images/forsale/2013/03/02/11/20/2014_subaru_forester-pic-3236631356628669530-152x114.jpeg
2014 Subaru Forester 2.5i

Used Cars

in

Arlington Heights, IL 60004

Price: $24,368

Mileage: ?

Location: Arlington Heights, IL 60004

Certified Pre-Owned:

No

Transmission:

Continuously Variable Transmission

Color:

Dark Gray

Description:

Used 2014 Subaru Forester 2.5i for sale - $24,368
http://static.cargurus.com/images/forsale/2013/10/11/10/59/2014_subaru_xv_crosstrek-pic-5921823352041751753-152x114.jpeg
2014 Subaru XV Crosstrek Premium

Used Cars

in

Arlington Heights, IL 60004

Price: $24,487

Mileage: ?

Location: Arlington Heights, IL 60004

Certified Pre-Owned:

No

Transmission:

Continuously Variable Transmission

Color:

Satin White Pearl

Description:

Used 2014 Subaru XV Crosstrek Premium for sale - $24,487
Please wait ...
Filter your search criteria!
A large number of listings matched your criteria. You are seeing the top listings.
Jeremy Reeves provided top notch service. Was attentive to our every need. We had some concern over "rail dust" in the car's finish, it had just been delivered and not prepped at all. He saw to it that our concerns were addressed. He knows the Mazda line well and could explain the features of the car we were interested in. In the end, we bought a 2014 Mazda CX-5 from Roto. We couldn't be more pleased with the transaction.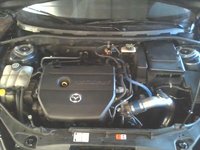 Unexpected mechanical issues upon test driving. However, company was more than fair in addressing and making right. Would highly recommend purchasing here.
I got a good deal on a used buick. Paul was easy to get along with and made the experience a good one by not pressuring ms and was as helpful as he could be describing all the options the car had and also told me what he knew about the previous owner.
Talked to Joe M. at the dealership. Absolutely no pressure to 'buy now' or even buy at all. All I wanted for the first meeting was to drive the Mazda5 and see how it handled. He seemed more than fine with that and had the car ready to go when I arrived. I have not purchased yet so I don't know what that might be like but so far, the experience has been very good.
Really helpful sales department and great service department.