Lexus of Glendale
34.131500244140625
-118.25499725341797
Lexus of Glendale
1221 S Brand Blvd
Glendale, CA 91204
http://images.cobaltgroup.com/2/7/6/7880666672x152.jpg
2012 Honda Civic Coupe EX

Used Cars

in

Glendale, CA 91204

Great Deal

$2,036 BELOW

Instant Market Value of $17,996

Price: $15,960

Mileage: 11,677

Location: Glendale, CA 91204

Average time on market:

37 days

Certified Pre-Owned:

No

Transmission:

Automatic

Color:

Black

Description:

Used 2012 Honda Civic Coupe EX for sale - $15,960, 11,677 miles
http://images.cobaltgroup.com/0/2/9/7849876920x152.jpg
2013 Lexus RX 450h AWD

Used Cars

in

Glendale, CA 91204

Great Deal

$3,729 BELOW

Instant Market Value of $48,689

Price: $44,960

Mileage: 13,512

Location: Glendale, CA 91204

Average time on market:

31 days

Certified Pre-Owned:

Yes

Transmission:

Automatic

Color:

Gray

Description:

Used 2013 Lexus RX 450h AWD for sale - $44,960, 13,512 miles
http://images.cobaltgroup.com/4/7/5/7841646574x152.jpg
2010 Lexus IS 250 Base

Used Cars

in

Glendale, CA 91204

Good Deal

$1,560 BELOW

Instant Market Value of $27,520

Price: $25,960

Mileage: 22,119

Location: Glendale, CA 91204

Average time on market:

30 days

Certified Pre-Owned:

Yes

Transmission:

Automatic

Color:

Black

Description:

Used 2010 Lexus IS 250 Base for sale - $25,960, 22,119 miles
http://images.cobaltgroup.com/6/5/0/8076374056x152.jpg
2012 Lexus IS 250 Base

Used Cars

in

Glendale, CA 91204

Fair Deal

$1,320 BELOW

Instant Market Value of $29,235

Price: $27,915

Mileage: 25,021

Location: Glendale, CA 91204

Average time on market:

34 days

Certified Pre-Owned:

No

Transmission:

Automatic

Color:

Gray

Description:

Used 2012 Lexus IS 250 Base for sale - $27,915, 25,021 miles
http://images.cobaltgroup.com/3/2/0/7894335023x152.jpg
2013 Lexus RX 350 Base

Used Cars

in

Glendale, CA 91204

Fair Deal

$1,303 BELOW

Instant Market Value of $40,248

Price: $38,945

Mileage: 17,062

Location: Glendale, CA 91204

Average time on market:

25 days

Certified Pre-Owned:

Yes

Transmission:

Automatic

Color:

White

Description:

Used 2013 Lexus RX 350 Base for sale - $38,945, 17,062 miles
http://images.cobaltgroup.com/4/7/0/8068659074x152.jpg
2011 Lexus RX 350 Base

Used Cars

in

Glendale, CA 91204

Fair Deal

$1,175 BELOW

Instant Market Value of $34,090

Price: $32,915

Mileage: 32,628

Location: Glendale, CA 91204

Average time on market:

31 days

Certified Pre-Owned:

Yes

Transmission:

Automatic

Color:

Gray

Description:

Used 2011 Lexus RX 350 Base for sale - $32,915, 32,628 miles
http://images.cobaltgroup.com/2/6/1/7936433162x152.jpg
2011 Lexus IS 250 Base

Used Cars

in

Glendale, CA 91204

Fair Deal

$938 BELOW

Instant Market Value of $27,883

Price: $26,945

Mileage: 35,929

Location: Glendale, CA 91204

Average time on market:

30 days

Certified Pre-Owned:

Yes

Transmission:

Automatic

Color:

Gray

Description:

Used 2011 Lexus IS 250 Base for sale - $26,945, 35,929 miles
http://images.cobaltgroup.com/7/3/4/8020792437x152.jpg
2011 Volkswagen Touareg VR6 Sport

Used Cars

in

Glendale, CA 91204

Fair Deal

$721 BELOW

Instant Market Value of $32,636

Price: $31,915

Mileage: 26,782

Location: Glendale, CA 91204

Average time on market:

21 days

Certified Pre-Owned:

No

Transmission:

Automatic

Color:

Black

Description:

Used 2011 Volkswagen Touareg VR6 Sport for sale - $31,915, 26,782 miles
http://images.cobaltgroup.com/3/2/5/8076374523x152.jpg
2011 Lexus IS 250 Base

Used Cars

in

Glendale, CA 91204

Fair Deal

$417 BELOW

Instant Market Value of $28,332

Price: $27,915

Mileage: 30,079

Location: Glendale, CA 91204

Average time on market:

30 days

Certified Pre-Owned:

Yes

Transmission:

Automatic

Color:

White

Description:

Used 2011 Lexus IS 250 Base for sale - $27,915, 30,079 miles
http://images.cobaltgroup.com/0/8/0/7956319080x152.jpg
2010 Lexus IS 350 Base

Used Cars

in

Glendale, CA 91204

Fair Deal

$123 ABOVE

Instant Market Value of $30,792

Price: $30,915

Mileage: 23,838

Location: Glendale, CA 91204

Average time on market:

44 days

Certified Pre-Owned:

Yes

Transmission:

Automatic

Color:

Black

Description:

Used 2010 Lexus IS 350 Base for sale - $30,915, 23,838 miles
http://images.cobaltgroup.com/8/6/9/8041347968x152.jpg
2011 Lexus RX 350 Base

Used Cars

in

Glendale, CA 91204

Fair Deal

$213 ABOVE

Instant Market Value of $34,702

Price: $34,915

Mileage: 26,154

Location: Glendale, CA 91204

Average time on market:

31 days

Certified Pre-Owned:

Yes

Transmission:

Automatic

Color:

Black

Description:

Used 2011 Lexus RX 350 Base for sale - $34,915, 26,154 miles
http://images.cobaltgroup.com/4/7/4/8076373474x152.jpg
2011 Toyota Camry LE

Used Cars

in

Glendale, CA 91204

Fair Deal

$311 ABOVE

Instant Market Value of $16,604

Price: $16,915

Mileage: 27,305

Location: Glendale, CA 91204

Average time on market:

27 days

Certified Pre-Owned:

No

Transmission:

Automatic

Color:

Gray

Description:

Used 2011 Toyota Camry LE for sale - $16,915, 27,305 miles
http://images.cobaltgroup.com/9/4/8/7956319849x152.jpg
2013 Lexus ES 300h Base

Used Cars

in

Glendale, CA 91204

Fair Deal

$749 ABOVE

Instant Market Value of $41,166

Price: $41,915

Mileage: 12,066

Location: Glendale, CA 91204

Average time on market:

18 days

Certified Pre-Owned:

Yes

Transmission:

Automatic

Color:

White

Description:

Used 2013 Lexus ES 300h Base for sale - $41,915, 12,066 miles
http://images.cobaltgroup.com/8/7/4/8076375478x152.jpg
2012 Lexus GX 460 Base

Used Cars

in

Glendale, CA 91204

Fair Deal

$1,367 ABOVE

Instant Market Value of $48,548

Price: $49,915

Mileage: 15,089

Location: Glendale, CA 91204

Average time on market:

38 days

Certified Pre-Owned:

No

Transmission:

Automatic

Color:

White

Description:

Used 2012 Lexus GX 460 Base for sale - $49,915, 15,089 miles
http://images.cobaltgroup.com/2/6/7/8050056762x152.jpg
2014 Lexus IS 250 Base

Used Cars

in

Glendale, CA 91204

High Price

$1,741 ABOVE

Instant Market Value of $40,174

Price: $41,915

Mileage: 3,419

Location: Glendale, CA 91204

Average time on market:

14 days

Certified Pre-Owned:

Yes

Transmission:

Automatic

Color:

Black

Description:

Used 2014 Lexus IS 250 Base for sale - $41,915, 3,419 miles
Please wait ...
Filter your search criteria!
A large number of listings matched your criteria. You are seeing the top listings.
There are no reviews for Lexus of Glendale yet.
Average Service Ratings
Based on 2 reviews
SmilingKathy1

writes:
Lexus of Glendale Review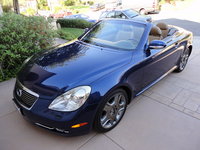 Curteous, Professional Service And Knowledgeable, Highly Trained Mechanics — I called the same day to make an appointment for car inspection. No problem. I called to change time. No problem. I came in and received quick friendly service. I was driven to the mall while I waited. When car was ready, someone picked me up. I was happy about everything. No complaints whatsoever. In fact, I enjoyed my visit.
Displaying all 2 reviews