Auburn Chevrolet
GM Certified Internet Dealer
47.322601318359375
-122.22100067138672
Auburn Chevrolet
1600 Auburn Way N
Auburn, WA 98002
http://images.cobaltgroup.com/1/3/1/7593951131x152.jpg
2013 Chevrolet Sonic LT

Used Cars

in

Auburn, WA 98002

Price: $17,165

Mileage: ?

Location: Auburn, WA 98002

Average time on market:

35 days

Certified Pre-Owned:

No

Transmission:

Manual

Color:

Blue Topaz Metallic

Description:

Used 2013 Chevrolet Sonic LT for sale - $17,165
http://images.cobaltgroup.com/0/0/9/7827816900x152.jpg
2014 Chevrolet Cruze LS

Used Cars

in

Auburn, WA 98002

Price: $17,995

Mileage: ?

Location: Auburn, WA 98002

Average time on market:

34 days

Certified Pre-Owned:

No

Transmission:

Manual

Color:

Summit White

Description:

Used 2014 Chevrolet Cruze LS for sale - $17,995
http://images.cobaltgroup.com/9/6/1/7033800169x152.jpg
2013 Chevrolet Sonic LT Hatchback

Used Cars

in

Auburn, WA 98002

Price: $18,245

Mileage: ?

Location: Auburn, WA 98002

Average time on market:

30 days

Certified Pre-Owned:

No

Transmission:

Manual

Color:

Victory Red

Description:

Used 2013 Chevrolet Sonic LT Hatchback for sale - $18,245
http://images.cobaltgroup.com/1/1/7/7033755711x152.jpg
2013 Chevrolet Sonic LTZ

Used Cars

in

Auburn, WA 98002

Price: $18,880

Mileage: ?

Location: Auburn, WA 98002

Average time on market:

27 days

Certified Pre-Owned:

No

Transmission:

Manual

Color:

Silver Ice Metallic

Description:

Used 2013 Chevrolet Sonic LTZ for sale - $18,880
http://images.cobaltgroup.com/3/9/6/7033796693x152.jpg
2013 Chevrolet Sonic LT Hatchback

Used Cars

in

Auburn, WA 98002

Price: $19,100

Mileage: ?

Location: Auburn, WA 98002

Average time on market:

30 days

Certified Pre-Owned:

No

Transmission:

Automatic

Color:

Silver Ice Metallic

Description:

Used 2013 Chevrolet Sonic LT Hatchback for sale - $19,100
http://images.cobaltgroup.com/9/1/6/7033796619x152.jpg
2013 Chevrolet Sonic LT Hatchback

Used Cars

in

Auburn, WA 98002

Price: $19,100

Mileage: ?

Location: Auburn, WA 98002

Average time on market:

30 days

Certified Pre-Owned:

No

Transmission:

Automatic

Color:

Cyber Gray Metallic

Description:

Used 2013 Chevrolet Sonic LT Hatchback for sale - $19,100
http://images.cobaltgroup.com/7/7/1/7033755177x152.jpg
2013 Chevrolet Sonic LT Hatchback

Used Cars

in

Auburn, WA 98002

Price: $19,425

Mileage: ?

Location: Auburn, WA 98002

Average time on market:

30 days

Certified Pre-Owned:

No

Transmission:

Automatic

Color:

Crystal Red Tintcoat

Description:

Used 2013 Chevrolet Sonic LT Hatchback for sale - $19,425
http://images.cobaltgroup.com/9/5/2/7857787259x152.jpg
2014 Chevrolet Cruze LS

Used Cars

in

Auburn, WA 98002

Price: $19,490

Mileage: ?

Location: Auburn, WA 98002

Average time on market:

34 days

Certified Pre-Owned:

No

Transmission:

6-Speed Automatic

Color:

Blue Ray Metallic

Description:

Used 2014 Chevrolet Cruze LS for sale - $19,490
http://images.cobaltgroup.com/3/4/9/7765560943x152.jpg
2014 Chevrolet Cruze LS

Used Cars

in

Auburn, WA 98002

Price: $19,490

Mileage: ?

Location: Auburn, WA 98002

Average time on market:

34 days

Certified Pre-Owned:

No

Transmission:

Automatic

Color:

Red Hot

Description:

Used 2014 Chevrolet Cruze LS for sale - $19,490
http://images.cobaltgroup.com/3/4/0/7948859043x152.jpg
2014 Chevrolet Cruze LS

Used Cars

in

Auburn, WA 98002

Price: $19,490

Mileage: ?

Location: Auburn, WA 98002

Average time on market:

34 days

Certified Pre-Owned:

No

Transmission:

Automatic

Color:

Champagne Silver Metallic

Description:

Used 2014 Chevrolet Cruze LS for sale - $19,490
http://images.cobaltgroup.com/1/0/7/7794066701x152.jpg
2014 Chevrolet Cruze LS

Used Cars

in

Auburn, WA 98002

Price: $19,490

Mileage: ?

Location: Auburn, WA 98002

Average time on market:

34 days

Certified Pre-Owned:

No

Transmission:

6-Speed Automatic

Color:

Tungsten Metallic

Description:

Used 2014 Chevrolet Cruze LS for sale - $19,490
http://images.cobaltgroup.com/4/0/7/8003764704x152.jpg
2014 Chevrolet Cruze LS

Used Cars

in

Auburn, WA 98002

Price: $19,590

Mileage: ?

Location: Auburn, WA 98002

Average time on market:

34 days

Certified Pre-Owned:

No

Transmission:

Automatic

Color:

Atlantis Blue Metallic

Description:

Used 2014 Chevrolet Cruze LS for sale - $19,590
http://images.cobaltgroup.com/3/2/6/7971936623x152.jpg
2014 Chevrolet Cruze LS

Used Cars

in

Auburn, WA 98002

Price: $19,590

Mileage: ?

Location: Auburn, WA 98002

Average time on market:

34 days

Certified Pre-Owned:

No

Transmission:

6-Speed Automatic

Color:

Summit White

Description:

Used 2014 Chevrolet Cruze LS for sale - $19,590
http://images.cobaltgroup.com/2/6/6/7975270662x152.jpg
2014 Chevrolet Cruze LS

Used Cars

in

Auburn, WA 98002

Price: $19,590

Mileage: ?

Location: Auburn, WA 98002

Average time on market:

34 days

Certified Pre-Owned:

No

Transmission:

6-Speed Automatic

Color:

Champagne Silver Metallic

Description:

Used 2014 Chevrolet Cruze LS for sale - $19,590
http://images.cobaltgroup.com/6/1/8/7857756816x152.jpg
2014 Chevrolet Cruze LS

Used Cars

in

Auburn, WA 98002

Price: $19,815

Mileage: ?

Location: Auburn, WA 98002

Average time on market:

34 days

Certified Pre-Owned:

No

Transmission:

Automatic

Color:

Rainforest Green Metallic

Description:

Used 2014 Chevrolet Cruze LS for sale - $19,815
Please wait ...
Filter your search criteria!
A large number of listings matched your criteria. You are seeing the top listings.
Very helpful, kept in touch several times.
I walk in the dealer and didn,t resive any info on this car and the seler dont even tried to ofered this car even wen i was looking around the car.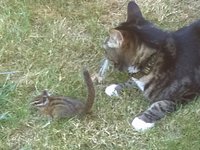 Appears to have reasonable pricing
No stars. Basically agreed to a good deal on the telephone and reneged when I went to the dealership to pick up the car.
Average Service Ratings
Based on 1 review
Larry570

writes:
Auburn Chevrolet Review

If They Stood Behind Their Cars I Would Run Over Them! — My 2003 Malibu has a flaw that GM made wrong from day one. It is a mistake in gaskets, which makes anti-freeze leak into oil and vice-versa. They tried to take more money out of my pocket to fix the problem-GM corporate could care less, too. Sacks of worthless crap. I won't deal with General Motors OR Auburn Chevrolet in Auburn, Washington. NO MORE GM PRODUCTS FOR ME!