Used SUVs For Sale
Looking for a Great SUV?
CarGurus' free shopping engine provides you with a transparent online car shopping experience, giving you instant guidance on the best SUV deals in your local area.
Plug in your zip code and get an instant view of available SUVs, ranked from great deals to listings that are overpriced. For each listing, CarGurus provides you with a detailed price history, so you can see how long a car has been on the market as well as any price drops it has had — information you can use during a negotiation.
CarGurus' SUV rankings are based on a mathematical analysis that factors in prices of current and recently sold comparable SUVs to determine their Instant Market Value and how each SUV compares to the current market. Unlike many other listings sites, the search results are unbiased by listings providers.
Looking for a used SUV is easy and fun. Choose your search options and press the search button now!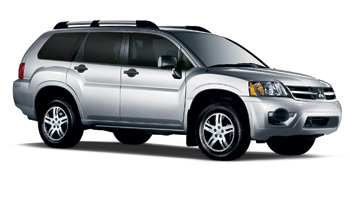 Used SUVs By City
Used SUVs in Atlanta GA

10,418 listings

Used SUVs in Baltimore MD

17,311 listings

Used SUVs in Boston MA

13,200 listings

Used SUVs in Charlotte NC

7,027 listings

Used SUVs in Chicago IL

16,876 listings

Used SUVs in Cincinnati OH

6,429 listings

Used SUVs in Cleveland OH

7,798 listings

Used SUVs in Dallas TX

14,501 listings

Used SUVs in Denver CO

10,820 listings

Used SUVs in Detroit MI

11,534 listings

Used SUVs in Houston TX

12,125 listings

Used SUVs in Indianapolis IN

5,848 listings

Used SUVs in Kansas City MO

4,860 listings

Used SUVs in Las Vegas NV

1,983 listings

Used SUVs in Los Angeles CA

15,666 listings

Used SUVs in Miami FL

8,895 listings

Used SUVs in Minneapolis MN

7,371 listings

Used SUVs in Nashville TN

3,998 listings

Used SUVs in New York NY

36,465 listings

Used SUVs in Philadelphia PA

24,251 listings

Used SUVs in Phoenix AZ

5,654 listings

Used SUVs in Pittsburgh PA

7,604 listings

Used SUVs in Portland OR

6,818 listings

Used SUVs in Saint Louis MO

5,831 listings