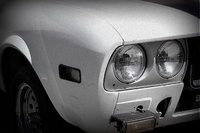 Reputation
Reputation Score: 8,785
Rank: 25th
About Me
Do my own wrenching- first car 1961 Austin Healey 3000- have owned a dozen Fiats including 2 Yugos- I miss my Geo Metro XFI
Favorite Question Topics
| | |
| --- | --- |
| | Loading Car Details... |
La Bella Macchina - I have owned 6 FIAT 124's and have loved every one of them- they are mechanically solid, almost like an old American car, but more fun than the old US iron- hey, it's Italian! My 124 Sport Coupe has a DOHC Engine designe...
1985 Pontiac Fiero SE
owned
| | |
| --- | --- |
| | Loading Car Details... |
Loved my 1985 Fiero 2M6 with the original nose - Stylish, experimental, innovative- the Pontiac Fiero started as a commuter car and evolved into a real sports car. With the same dimensions and specs as a Ferrari Dino, GM made a rare offeri...
1985 Mazda RX-7 GSL
owned
| | |
| --- | --- |
| | Loading Car Details... |
defines the word "sportscar" - This is just fun- I found a 30 mile long road with no traffic and at least 100 nicely banked turns- now I've had my fun and it's time to sell it before I kill myself- slow down, old man!





1 rating