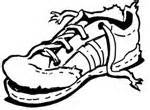 Reputation
Reputation Score: 30,115
Rank: 5th
About Me
Retired ASE Certified Master Tech. Factory Trained Ford, Mazda, VW. Owned my own repair business. I have worked in the automotive field for over 37 years so I've seen a lot, heard a lot and repaired more than I can remember.
Favorite Question Topics
tennisshoes has not marked any question topics as favorites.
2002 Jeep Grand Cherokee Limited 4WD
owns
| | |
| --- | --- |
| | Loading Car Details... |
Instant Market Value $6,901
I would buy another one. - Overall a very clean straight forward Jeep, nothing too fancy other than the Quadra drive 4 wheel drive system, it will require a little more maintenance than the normal 4X4 but I really like it. I think the big...
2005 GMC Yukon XL 4 Dr 1500 SLT 4WD SUV
owns
| | |
| --- | --- |
| | Loading Car Details... |
Instant Market Value $13,223
My experiment In Technology. - Likes: the comfort, set and forget HVAC, rear heat and A/C, rear DVD, XM radio, Bose speaker system, the cargo room, the size and feel of the rig, the accessories that are available for it. Dislikes: everythi...
1999 Lexus RX 300 Base AWD
owned
| | |
| --- | --- |
| | Loading Car Details... |
Overall a very good vehicle. - What can I say, it saved my wife's life in a head on collision, all of the air bags deployed, don't get me wrong she was injured and had to have surgery but if it didn't have the system in place she would have...
1996 Acura SLX 4 Dr STD 4WD SUV
owned
| | |
| --- | --- |
| | Loading Car Details... |
Underpowered - A good haul around cargo unit, good for trail running but not the ruff stuff, very comfortable ride, seats are of good quality material, we have maintained it properly so after all these years everything still works except...
| | |
| --- | --- |
| | Loading Car Details... |
Great wood hauler. - Bought this rig to haul wood and other stuff, for this purpose it was very good, it towed everything I put behind it, very heavy duty truck, towed 13500 LBS from Arizona to Oregon but 6 MPG was the best it got at 55 MP...
1999 Mercury Mountaineer 4 Dr STD AWD SUV
owned
| | |
| --- | --- |
| | Loading Car Details... |
Would not buy another. - I really liked the interior room and the lay out, and the power that the 5.0 produced but the mileage suffered. Needed a better transfer case design, front differential needs to be a little bit beefer. ABS too sens...