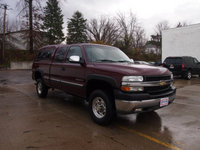 Reputation
Reputation Score: 755
Rank: 238th
About Me
just graduated highschool, june 1st 2013, i love cars and trucks, especially trucks. anything lifted, with power and 4x4. i know about them, but wanna know more. i love advice and help. thanks gurus, ... (
More
)
Favorite Question Topics
The_Sheese has not marked any question topics as favorites.
2002 Ford Taurus SE
owned
| | |
| --- | --- |
| | Loading Car Details... |
decent ride. - i like the fact that she handled good in all weather conditions, as well as the fuel economy, look and storage space in the trunk. i also used it to drive my brothers around as well as my friends when we all hung out. i liked...
2004 Chevrolet Impala LS
drove
| | |
| --- | --- |
| | Loading Car Details... |
the routine car. - i liked how this car performs in all seasons, its a fast car and its pretty reliable. the acceleration is good and the braking is all there. i felt extremely safe in the car with the airbag placements as well as it bei...





1 rating
1999 Ford F-250 Super Duty Lariat 4WD Extended Cab LB
drove
| | |
| --- | --- |
| | Loading Car Details... |
The Working Mans Truck - its a good truck., i wouldn't purchase because im a Chevy guy, but overall its a good truck i dont mind driving i fords, there good as long as the maintenance is kept up. the f250 has deffinately proven that it can ...