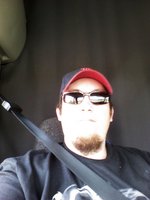 Reputation
Reputation Score: 35
Rank: 126,092nd
About Me
My name is James, I work on cars and small engines in my spare time. I can do hydraulic work, and diesel engine repair. I can repair most heavy and light equipment and almost anything with an engine.
Favorite Question Topics
jcullity84 has not marked any question topics as favorites.
1995 Mazda Protege 4 Dr LX Sedan
owns
| | |
| --- | --- |
| | Loading Car Details... |
Great Car - I really like the car, it's great on gas, small and easy to drive and maneuver. Great for a daily driver to and from work. The things I don't like about it, slow at takeoff and parts are pretty expensive where I live, other than...
1990 Ford F-150 XL SB
owns
| | |
| --- | --- |
| | Loading Car Details... |
Great Truck - I love my truck, it's really reliable. Has no problem towing a trailer with a heavy load, I tow cars with mine all the time. It's not super huge, which is a plus, it's a regular cab, short wheel base. It does the job for what ...