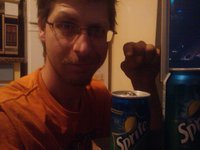 Reputation
Reputation Score: 2,285
Rank: 84th
About Me
Deathjam4 hasn't written anything yet.
Favorite Question Topics
1998 Audi A4 2.8 Quattro
owns
| | |
| --- | --- |
| | Loading Car Details... |
Ballsy - love the handling, love the all wheel drive. this is a car that likes to go fast and keep you glued to the back of your seat. i have not had a chance to drive a 2 wheel drive model but the 4 wheel drive model sticks to the road





1 rating
2012 Volkswagen Jetta SE
owns
| | |
| --- | --- |
| | Loading Car Details... |
Instant Market Value $13,925
Peppy - Decent ride, handles really well and is very responsive. I have not owned the car for to long yet but it comes with a decent radio system and lots of space. best thing tho is unlike my old audi it has full on cup holders that hug y...
| | |
| --- | --- |
| | Loading Car Details... |
town car - it was not so bad for driving around town but the older it gets the more noisy it gets this is not a car for long trips unless you find one in pristine order. the fuel injection system is a mess since it works off the air flow bo...





1 rating
1998 GMC Safari 3 Dr SLE AWD Passenger Van Extended
owned
| | |
| --- | --- |
| | Loading Car Details... |
its a great family car and or busnes car for transporting cargo - I owned one for 5 years put over 250k on mine til at 418 k it blew the front crank seal. i was disheartened when i sold it due to not having the money to repair it as i would...





1 rating