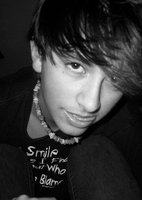 Reputation
Reputation Score: 115
Rank: 3,014th
About Me
jaykup2012 hasn't written anything yet.
Favorite Question Topics
jaykup2012 has not marked any question topics as favorites.
2001 Ford Taurus SES
owns
| | |
| --- | --- |
| | Loading Car Details... |
It is a lot better than my last car but still would love to see a new motor put in it. - I love the size, ride, and look of the car but it needs to be overhauled as it's got 123,465 miles on it and I just bought it with 118,000 miles on it...