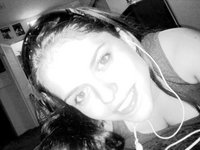 Reputation
Reputation Score: 45
Rank: 40,355th
About Me
I am new to the world of cars (for the most part). My dad has had me under the hood since I was eleven years old. So I know basic mechanics like what the distributor or the alternator do, etc. I under... (
More
)
Favorite Question Topics
1994 Mitsubishi 3000GT 2 Dr STD Hatchback
owns
| | |
| --- | --- |
| | Loading Car Details... |
So far I love it! - I love the fierce appearance of the cars exterior. Its very eye pleasing and I do get compliments in my area (there are only 3 or 4 of these cars where I live). I eventually plan on making some modifications which wi...
1989 Chevrolet Camaro RS
owned
| | |
| --- | --- |
| | Loading Car Details... |
Overall I like this car - Overall, when he wanted to work, he was great! I didn't like the interior too much, however it was very roomy. The engine had a few parts that seemed more difficult than they should have been to replace. I do...