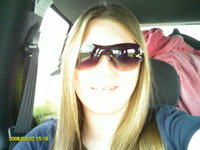 Reputation
Reputation Score: 25
Rank: 161,413th
About Me
randi8894 hasn't written anything yet.
Favorite Question Topics
randi8894 has not marked any question topics as favorites.
1977 Plymouth Volare
owns
| | |
| --- | --- |
| | Loading Car Details... |
I LOVE this car - Love my car but can not find a fule sensor for it soo my gas gage does not work and it currently needs new spark plug wires put in and a few other things that should not take very long though.