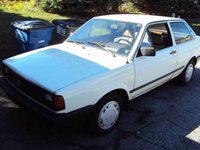 Reputation
Reputation Score: 65
Rank: 10,124th
About Me
LikeaF0x hasn't written anything yet.
Favorite Question Topics
| | |
| --- | --- |
| | Loading Car Details... |
Not for the person looking for a luxury ride. Very basic, but good Volkswagen. - Very sturdy, excellent little car. In tune with what had first made VW great... cheap, honest transportation. Excellent suspension takes bumps, rail road tra...