Hyundai Dealers Seattle, WA
Showing Hyundai dealers within 25 miles of Seattle, WA Edit search
Authorized Hyundai Dealers
4806 Evergreen Way
Everett, WA 98203
"It went very smooth shopped interest rate on loan and did me right"
700 S Grady Way
Renton, WA 98057

"friendly knew what we wanted but they didnt have what we really wanted"
14005 Aurora Ave N
Seattle, WA 98133
"called within 10 minutes, nice people."
11800 124th Ave NE
Kirkland, WA 98034
"Where to begin. I set up my appointment days in advance to test drive a car and was assured that it would be ready when I got there. When I did get there they had no idea where the vehicle was. After about 30 minutes of searching they finally came to the conclusion that the car was at a storage facility that was about 20 minutes away. I rode with a sales associate to the location of the car only to find that it was boxed in by several other cars and covered in dirt and bird feces. The sales associate then went to locate the keys for the vehicle I came to test drive, along with the keys to several other cars, because like I said the car was boxed in. The sales associate was not able to find the keys for the car I had scheduled to test drive and ,after 45 minutes of searching, called the dealership to have another sales associate bring him the keys. After 20 more minutes I am finally able to sit behind the wheel of the car I was scheduled to test drive with the keys in hand. I then preceded to try and start the engine, only it wouldn't start as the battery needed to be jumpstarted by another vehicle. After that I was finally able to drive the car I had scheduled to test drive back to the dealership, where I picked up the people who had accompanied me to the dealership, as i wished to gain their opinion on the vehicle, and finally took it out for a test drive. At the end of the test drive me and my associates agreed that despite the exterior of the car being covered in dirt and feces and the interior being rather musty that we had driven a fine car. A car that I seriously wished to purchase. After making this clear to the sales associate, the negotiations began. I wished to trade in my current vehicle as a downpayment for the vehicle I wished to purchase. After inspecting my car they handed me a piece of paper offering $500 for my trade in vehicle, which was and incredulous amount lower than the trade in value I had come to expect after researching the matter. It was also at this point that I found out that the dealership had been entirely dishonest about the price of the vehicle. The final price of the vehicle in no way reflected what they had advertised it for on their website. After hours of trying to get the sales associate to realize this and that my trade in vehicle's value was significantly higher than what I was being offered for it, no progress was made. The dealership refused to budge on the price they had dishonestly decided I should pay. So after requesting back the keys for the vehicle I had planned to trade in, I left, to drive for two hours until I reached my home. Ford of Kirkland had decided long before I had arrived at their dealership that they did not wish for me to purchase that vehicle, and made sure to carry out their personal vendetta against me at all costs. A grudge created for the crime of wishing to be their customer. I will never return to Ford of Kirkland and will advise all who listen against conducting business with them. On a happier note, I was able to privately sell the vehicle I had wished to trade in, a vehicle in which Ford of Kirkland offered me $500 for, for $3400 US currency within a week of visiting Ford of Kirkland. "
5008 Auto Center Blvd
Bremerton, WA 98312
"Pushy & belligerent are the best way I can describe the people I came into contact with. Their idea of a "fair" offer was ridiculous. Game-playing is their way of doing things. "
20700 Hwy 99
Lynnwood, WA 98036
"Slow response. Moved on."
Dealers With Used Hyundai Inventory
1414 NW Leary Way
Seattle, WA 98107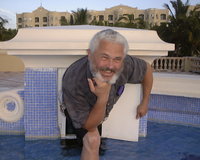 "Although I didn't buy a vehicle from John Casey, I am positively glad I met him, and will recommend his business to my friends. The vehicle he had wasn't quite what I had in mind, but he was so genuine and forthright that I felt I was talking to a long lost brother!"
14825 Aurora Avenue North
Shoreline, WA 98133
"Information provided was timely and accurate. Helped me make final decision"
13424 NE 20th St
Bellevue, WA 98005
1717 136th Place NE
Bellevue, WA 98005
"Responded quickly and with thorough details"
18823 Highway 99
Lynnwood, WA 98036
"Bought a car same day as initial contact. Clay was very knowledgeable and helpful. Great value and they also got me competitive financing. Would recommend to anyone."
Sell My Car
It's free.
Reach over 10 million shoppers instantly.
Free advanced pricing and tracking tools.
Craigslist posting tool.