Kia Forte 5-Door
Model Overview
New Kia Forte 5-Door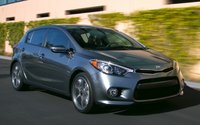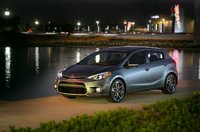 Kia Forte 5-Door Questions
Water Leaking Into The Sunglass Holder When It Rains In My 2012 Kia Forte 5...
Whenever there is a substantial rain, water leaks in to the sunglass holder/Dome light right by the front windshield. I have tried to put sealer around the top of the weather stripping, but it still...
14 views
with
no answers yet
Water Mysteriously Leaking Into Front And Rear Floorboards.
I believe it happens when it rains, normally, when my car is stationary. I've only noticed the water after a rain, and the amount of dampness/actual water inside my car seems to be proportionate to...
645 views
with
2 answers
(last answer about a year ago)