Edsel Ranger
Model Overview
Edsel Ranger Cars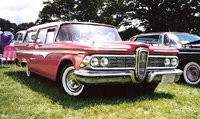 1959 Edsel Ranger reviews: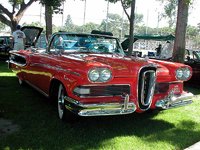 1958 Edsel Ranger reviews:





Questions
How Do I Replace A Burned Wire That Comes Out Of A Rubber Connection On The...
I had a short in the wiring and one wire burned all the way to the firewall. The connection is rubber and looks like it might unplug but I am not sure. I need to replace just that one wire. I need d...
9 views
with
1 answer
(last answer 2 months ago)