Chrysler 300C SRT-8
Model Overview
Used Chrysler 300C SRT-8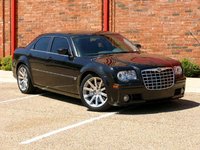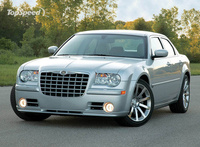 Used 2006 Chrysler 300C SRT-8 For Sale
| | |
| --- | --- |
| | 10 GOOD Deals |
Chrysler 300C SRT-8 Questions
Older Chrysler 300C SRT-8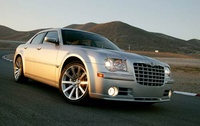 2005 Chrysler 300C SRT-8 reviews:





About the Chrysler 300C SRT-8
When Chrysler introduced the redesigned 300 series sedan in 2005, the SRT-8 was part of that group in name only. This high powered performance-tuned version is an entirely different car from the base level 300. A 300 sedan with SRT badge nearly doubles the price found at the model's entry point. The car embodies Chrysler's goal of blending performance and luxury, with just a bit more of a focus on performance.
Beyond being the subject of a widely uttered marketing catch phrase, the term "Hemi" signifies a unique engine design initially developed by Chrysler over a half century ago. The engine utilizes a hemispherical combustion chamber, which allows for larger engine valves, creating better engine breathing ability. The end result is higher RPM capability which ultimately leads to the availability of more power. The Hemi reappeared in the muscle cars of forty years ago, and a modern version powers the SRT, as well as many full size Dodge trucks.
The Hemi under the SRT-8's hood is a 6.1 liter V-8, producing 425 horsepower and 420 pound-feet of torque. This power supply enables 4.7 second 0-60 mph acceleration and a 13.2 second quarter mile. SRT drivers pay for such thrills at the pump: the 14/19 mpg efficiency forces the gas guzzler tax. Unlike other 300s, all SRT-8s are rear wheel drive, and all use a five-speed automatic transmission.