2014 Ford Focus
User Reviews
Average Ratings from

11

reviews
Review Highlights
Click to filter reviews below
Displaying 1 - 10 of 11 2014 Ford Focus reviews.
LAREDOTECH1

writes:
2014 Ford Focus ST
Review
Pros
Handling, power, interior space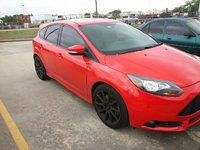 Great Car For The Money — This is the first hatchback I have ever owned. This car handles pretty good and great fuel economy. I have always owned mustangs so it was very different owing this car. Over all this is a great car. The mods are out there to improve it and the market is still growing.
Primary Use: Commuting to work
Find a new Ford Focus near you
MSRP:
$16,810
Invoice:
$15,843
Search Ford dealers to find exactly the car you want.
DISSATISFIEDinSCS

writes:
2014 Ford Focus SE
Review
Pros
Zippy at high speeds. Drives smooth.
Cons
Clutch shudder at low speeds- dealership can't/wont fix

Hate It — This car is great if you don't have to drive it in rush hour traffic. After leasing, with less than 150 miles on the car, I began to notice a clutch shudder. Car then started stalling when driven for long distances/periods of time at speeds between 2-7 MPH (rush hour gridlock). Keep taking it in to dealership (Roy O'Brien Ford) for service and keep having it returned to me unfixed. Hate this car.
Primary Use: Commuting to work
an672

writes:
2014 Ford Focus SE Hatchback
Review
Pros
Very sporty vehicle, great appearance.
Cons
Not a good winter vehicle for us northerners.

Great Looks And Fuel Economy But A Few Quirks. — I rented one of these and had it for about 2 weeks, it only had a few thousand miles. I expected the compact size to be an issue due to my size but it wasn't. I was very comfortable driving and as a front passenger as well. It was just my wife and I so we did not have anyone in the back. Which was good as I was able to move my seat back to a comfortable position. This did not leave much leg room for a rear passenger though if we would of had one I would of been forced to move my seat up and be a little crunched. The factory tires are bad in the snow, plan on needing a set of snow tires on the front. I got stuck in an inch of snow on a very slight incline and the transmission overheated within 2 minutes of trying to get out. The computer was polite enough to display a message asking me to apply the brake and displayed a countdown timer until it would be safe to go again. Also I could not get any traction when starting out from a stop in the snow when other drivers on either side of me had no issues. The trunk had a decent amount of space but the opening itself was not very wide. Larger laundry baskets were an issue in this sedan as you cannot get them into the decent size truck because of the opening itself being so small so you may want to opt for the hatchback if that is a concern. I had to put mine in the back seat. My wallet way pleased of course as driving half way across the state did not cost me much in fuel.
Primary Use: Family transportation
PaigeMixon

writes:
2014 Ford Focus SE Hatchback
Review
Pros
It gets great gas mileage, runs good, its got enough space for a family.
Cons
it could be a little more spacey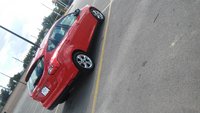 Great — I liked the gas mileage, the handeling it has, i liked the Bluetooth system, i liked the look of the car, also the front seats are very comfortable. I disliked the small space, and how light the car is, the back seats are not that comfortable.
Primary Use: Family transportation
kjt4x4

writes:
2014 Ford Focus SE Hatchback
Review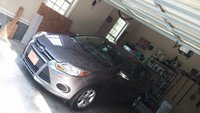 Good Car For A Small Family — Car has good options for a base model. The bluetooth built into SYNC is very nice on the base model. The seats feel nice for such a small car that is not luxury. The hatch fits quite a bit of luggage and stuff.
Primary Use: Commuting to work
sallyboy698

writes:
2014 Ford Focus ST
Review
Pros
Fast , great handling, good looks...
Cons
no room in the backseats.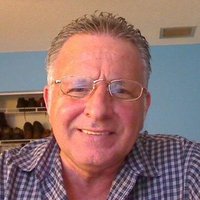 Fun To Drive — I have my 2014 Ford Focus ST for 1 year now. I only drive it locally, never hwy driven. Garage kept. Its has a low 3,500 miles on it. If your single its a great car. Not a family car the backseats have very little leg room. Gas millage is realistically 22 city premium gas. Goes 0 to 60 5.6 secs. Fast. Sony system is nice sounding. Navi works great and the mysync is a nice feature. I have sirus radio for 6 years now 5 in my Mits 2009 GTS its nice. I am waiting the 2016 Focus RS 315 horsepower all wheeldrive for $38,000.
Primary Use: Commuting to work
Nicholle

writes:
2014 Ford Focus Titanium Hatchback
Review
Cons
not a lot of front cabin storage for things like garage door openers or chapstick or gum. Rear view mirror is not electronic.
Ford Focus Titanium Is Worth It! — Love this car. Fully loaded. I can start it from my living room before I even leave the house. Great on fuel. Electronic features the best. Leather seats look like they are hand stiched. Best car .. besides my MGB.. I have ever owned. Thanks Ford!
Primary Use: Commuting to work
Lee

writes:
2014 Ford Focus SE Hatchback
Review
Pros
Overall this is a very nice car. Very good MPG, Handling and performance exceed my expectations.
Cons
Front seat belts, although function very well, they constantly get hung up. The Gas tank had to be replaced as it would not go over 3/4 of a tank when completely full. It was in and out in 2 days. The part came from several hundred miles away., and still was returned in a very short time...
Nice Sporty Little Hatchback — I consider myself very critical of user friendly...Having heard horror stories about transmission issues, thank God I have had none so far., It onlly has 1400 miles on it. The folks at Pingrey Ford in Selah Washington by far exceeded my expectations. From finding the car to delivery. Everything went very well.
Primary Use: Family transportation
Kevinflick03

writes:
2014 Ford Focus ST
Review
Pros
This is car is bar far the most fun car I've ever driven!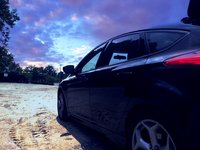 Awesome!!!!!!!!! — There isn't anything I didn't like about the car. The car is very fun to drive and very agile! You never feel "turbo lag" with this car. ford knocked it out of the ball park with the ST. The seat are comfortable and hug you tightly! The seats are one of the best features. You will fall in love with this car!
Primary Use: Commuting to work
Dave

writes:
2014 Ford Focus SE
Review
Pros
Long trips are relaxing, and the smoothness is excellent.
Cons
It can be difficult to see the hood, which can be a deterrent in figuring how to judge clearances.
Technologically Advanced With Style — Performance: Performance is quite excellent, although acceleration can be slightly tricky at times when at a full stop. Build Quality: The build quality is excellent, and at least the hood is big enough for any accident, if one were to occur. The only downside is having a disadvantage of not seeing the hood. Appearance: The appearance is decent. The front dashboard has excellent information that is clearly readable and easy to understand. The only downside is not having a lock on the glove compartment. Cost of Ownership: I never owned the vehicle since this is a rental. Fun Factor: It can be quite fun to drive. The information on the screen in front of you on the dashboard is quite excellent, and the CD player is fantastic. One can easily use that area as a car phone.
Primary Use: Sport/fun (spirited driving, track racing, off-roading, etc.)
Displaying 1 - 10 of 11 2014 Ford Focus reviews.
Looking for a Used
Focus
in your area?
CarGurus has
56,053
nationwide Focus listings starting at
$1,591
.