Looking for a Used
Model X

in your area?

CarGurus has thousands of nationwide listings and the tools to find you a great deal.
Have you driven a 2013 Tesla Model X?
2013 Tesla Model X
Overview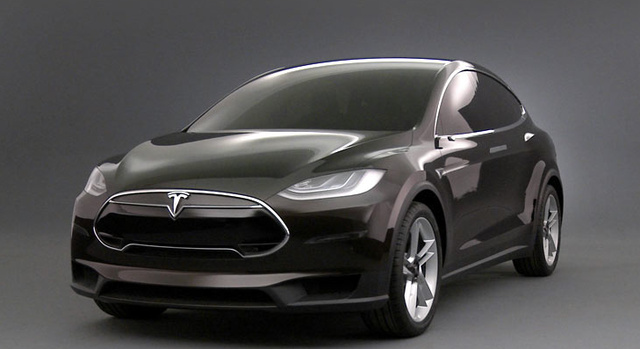 At a certain point, people will run out of excuses. Any all-electric offering is going to generate some interest from early adopters and a certain segment of the eco-conscious, but to be really successful, an electric vehicle has to offer no compromises. Tesla founder and CEO Elon Musk says this is what he hopes to achieve—"not cars that are almost as good or even as good as gasoline cars, but cars that are better." With the Model X, he's betting he's achieved that goal.

Built on the same platform as the Model S, the crossover X shares 60% of its architecture with its sedan sibling but weighs in with 10% more girth. On the outside, it's about the same size as other large SUVs, like the Infiniti QX56 or the Audi Q7, but thanks to a lack of a conventional drivetrain, it's significantly larger on the inside—specifically 40% larger than the Q7—with claimed comfortable seating for 7 adult passengers. Moreover it offers trunks front and rear, although Tesla insists on calling the front space a "frunk."

With the option of either a 60- or 85kWh battery, the Model X rockets to 60 mph in just 4.4 seconds when equipped with dual-motor AWD and the Performance trim package. When dropping down to the RWD configuration, you'll keep the rear electric motor with its estimated 300 hp, but drop the front unit, which offers about half that. Tesla is reporting estimated ranges of between 215 and 270 miles, depending on battery and driving style—as well as on less-reported factors like the optional upgraded regenerative braking. There has been a lot of press about the federal incentives offered for the Model X, which will bring the potential purchase price down to less than 50 grand, but ticking off those options can quickly push the price past nearly twice that. Be wary.

Tesla in general and Musk in particular have been pushing the unique utility of their electric SUV, touting how it blends all the best elements of car, SUV and minivan with none of the drawbacks. They're trying hard to pretend they've invented something new, but it's what the rest of the automotive industry has been calling a crossover for about a decade and a station wagon for a few decades before that. Still, it's been a while since we've seen a full-size luxury electric SUV with gullwing doors.

Wait. No. Falcon-wing.

Okay, this time it's less bluster and more bite, since the falcon-wing doors really do provide a bit of extra innovation over their gullwing inspiration. With the dual-hinged design of the falcon-wing, exiting the vehicle can now be achieved even in parking lots and garages. Huzzah!

At the time of the Model X's unveiling last month, Tesla had taken more than 500 reservations at a cost of $5,000 apiece. For those without a calculator handy, that's $2.5 million, and Tesla isn't even planning on delivering until next year. However, $2.5 million doesn't make much of a dent in the $208 million spent on research in development by Tesla in 2011, nor in the $254 million it posted in losses for the same year.

While the Model X may not be enough to save the company outright, it may still turn things around. In the aftermath of the Model X's debut, sales of the Model S went up 30%, so things aren't all bleak. And Tesla has been outsourcing its expertise of late, offering development services to the likes of Toyota and Mercedes while it gets on its own four wheels.

So the Model X is faster, roomier, more stable and better looking than its competitors at a competitive price. What's your excuse now?
Updated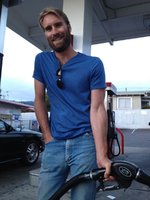 A CarGurus contributor since 2008, Michael started his career writing about cars with the SCCA - winning awards during his time as editor of Top End magazine. Since then, his journalistic travels have taken him from NY to Boston to CA, completing a cross-country tour on a restored vintage Suzuki. While his preference is for fine German automobiles - and the extra leg room they so often afford - his first automobile memories center around impromptu Mustang vs. Corvette races down the local highway, in the backseat of his father's latest acquisition.
What's your take on the 2013 Tesla Model X?
Looking for a Used
Model X
in your area?
CarGurus has
thousands of
nationwide listings and the tools to find you a great deal.
Tesla Model X Questions
There aren't any questions yet. Ask the first question!