2013 Ram 1500
User Reviews
Displaying all 2 2013 Ram 1500 reviews.
JSRespress

writes:
2013 Ram 1500 Tradesman Crew Cab 5.5 ft. Bed 4WD
Review
Pros
Ride Height, Handling, Power, Space
Cons
Fuel Economy, Price, Upgradability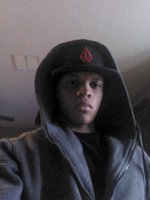 Amazed — I love the look of this vehicle but I really have a problem with the manufacturer limiting what can be added on to the vehicle after the purchase of a lower trim option, but for the simple fact that not everyone will want to customize their vehicle, I do find it highly suitable to most looking for a nice truck that can handle most everything thrown at it.
Find a new Ram 1500 near you
MSRP:
$24,200
Invoice:
$22,682
Search Ram dealers to find exactly the car you want.
Rachael

writes:
2013 Ram 1500 Tradesman 6.3ft. Bed 4WD
Review
Pros
Good engine roar, hauls ass, powerful and great for hauling trailers.
Amazing Off-road Experience — Performance: Has good acceleration. When you accelerate, it moves with a roar. Build Quality: No repairs. Brand new truck. Appearance: Single cab, short bed. Cost of Ownership: Fun Factor: It's fun to drive especially in 4WD and to go muddin.
Primary Use: Family transportation
Displaying all 2 2013 Ram 1500 reviews.
Reviews From Other Years
Solid Truck
My truck has less than a thousand miles so it is not easy to write an accurate review yet. after I put at least ten thousand miles on it and take it through a few obstacles my review would not be accu... Read More
Great Truck!
Drives great, Ram Box is perfect for all our gear. Great family car that can tow our boat also. i looked at the new Chevy, found the fit and finish of the Ram to be much nicer. Wasn't a Ram fan befor ... Read More
Read all

3

2014 Ram 1500 reviews
Great
This truck looks great and runs even better. The Hemi motor supplies ample power with decent mileage/fuel range for a truck. I am very impressed with the fit/finish and overall quality of the truck. T... Read More
Love It All, X When Go To Gas Pump.
Got it new 2012, late summer of 2013, 370 miles, for $31,000. Like it, wish turned tigher. Still a great truck. Looks are better than the Crew cab or Maxi-pad cab. Will keep for 15 years plus. Nice t... Read More
Read all

5

2012 Ram 1500 reviews
Best Truck Ever!
This truck is so versatile for everyday use or hauling or trailer towing. The ride with coiled spring suspension is fantastic. I added air shocks for towing; helped rear end minor sag with trailer hoo... Read More
If You Can, You Can!
5.7l Hemi V8.. Crazy performance with 390Hp. Braking on discs but a bit heavy. Handles well considering the weight. No repairs needed, no squeaks or rattles. Exterior is trend setting and unmatch... Read More
Read all 2011 Ram 1500 reviews