2013 Nissan Altima
User Reviews
2013 Nissan Altima
Review Ratings
Average Ratings from

4

reviews
Review Highlights
Click to filter reviews below
Displaying all 4 2013 Nissan Altima reviews.
ragtop69

writes:
2013 Nissan Altima 3.5 SV
Review
Pros
This is a heck of a deal for a car of this quality. I really like the Nav system and the 3.5L V6 is amazing (0-60 in 5.7 sec and up to 31 mpg).
Cons
I couldn't find an SL model with Nav in Northern CA, so I had to do without the leather interior. The car has so many "tricks" that I am constantly having to refer to the owner's manual (four separate books) for instruction on how to use the voice operated phone or set a destination on the Nav or call up data on the dash display or.........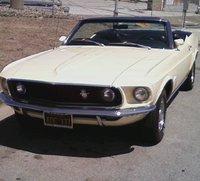 I've Only Got A Little Over 1,600 Miles On It, But It Is The Most Comfortable Car I've Owned. — Just about everything. It has great looks reminiscent of German sedans. The heavy chrome grille and the chrome bar between the tail lights are great accents on a black car. The front seats are obscenely comfortable on long drives. The power is seductive and the car is appointed with just about every accessory (except leather and the blind spot sensors) that you can get. The big wheels and low profile tires are great for handling. So far, not one bit of buyer's remorse.
Primary Use: Family transportation
Find a new Nissan Altima near you
MSRP:
$22,110
Invoice:
$20,682
Search Nissan dealers to find exactly the car you want.
unhappybuyer

writes:
2013 Nissan Altima 3.5 SV
Review
Pros
Powerful engine, comfortable seating, tons of rear passenger and trunk room, smooth transmission, brakes are excellent
Cons
Handling is wanting, engine smell using outside vent doesn't go away after break-in period, bluetooth glitches

The Pros Outweigh The Cons — This car gives you power when you ask for it and stops when you need it to. Seating is almost as comfortable as it gets with the cloth interior, the only thing lacking is the lumbar support. The bluetooth phone system is often glitchy, enough that I don't even use it any more. I have to pull over and turn the car off and back on just to use the radio after the bluetooth locks up on the lcd screen. One drawback is that the car does not feel confident in hard turns, it seems like the reactive steering system overcompensates too much when it kicks in. The car doesn't like rain at all but that could be in the tires or it may have something to do with the steering system as well. I'll have to try different tires when they are due and post an update if I can. There is a bad engine smell when using the outside vent which the sales person assured me would go away after break-in...it didn't. Overall. this car is still the best in its class in my opinion. During normal daily driving; It feels as if you are driving an expensive luxury vehicle. As long as you aren't trying to be a racecar driver it should treat you very well. If you have the 3.5 liter engine don't skimp on the oil, make sure to use the genuine Nissan ester oil or you may have a continuous valve tapping sound. It is far more expensive to maintain but will keep your engine happy.
Primary Use: Commuting to work
KARRISRI

writes:
2013 Nissan Altima 3.5 SL
Review
Pros
Good gas mileage for a V6 Engine. Spacious, The Bose speakers in 3.5SL really rocks.
Cons
Doesn't feel like a luxury car.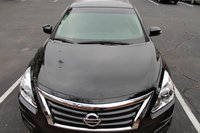 Very Good Car — The car has so many new features but the price is too high when you consider the quality. The sound system is really good. Very comfortable seating. The new exterior design changes are really awesome. This show s a great difference from other models.
Primary Use: Commuting to work
Aldhahmd90

writes:
2013 Nissan Altima 2.5 SV
Review
Pros
Small, Economic car, can be used as a family car.
Cons
not a sporty car, small cargo.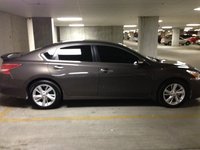 Small And Nice For A Family — I liked the shape of the car and how Nissan changed the way Altima looks like, but still there are alot of good cars and sporty cars such as maxima because its more sport than the 2013 Nissan Altima. However, if you buy the Nissan Altima 3.5 SL maybe you would like it more!!
Primary Use: Commuting to work
Displaying all 4 2013 Nissan Altima reviews.