2013 FIAT 500
User Reviews
2013 FIAT 500
Review Ratings
Average Ratings from

6

reviews
Review Highlights
Click to filter reviews below
Displaying all 6 2013 FIAT 500 reviews.
alessiasolari

writes:
2013 FIAT 500 Sport
Review

Car Is Terrible. Be Ware — I recently bought a brand new fiat 500 sport for my birthday. I was very excited to get the car since my family has been a Fiat fan since the 70's. This exciting experience quickly turned into a nightmare as the car experienced multiple problems, it has been in and out of the shop for a total of 35 days, it has failed to start multiple times and I had to get it towed to the shop. After speaking to the dealership their solution was for me to buy a more expensive model since my was not available any more and lose all the car payments made so far towards the car. In essence i would sell my car for a discounted price while I would have to buy a more expensive new one. This is unfair to its core since the car they sold me already came with multiple problems. I am utterly disgusted by the way this dealership has treated me, they truly do not care about the legitimate concerns of their costumers.It has been 5 months and still no solution to my problem. After speaking to Fiat USA they told me that the only solution to my issue was to do the lemon law. As a consumer I have never been more disappointed with a brand and a product. I recommend you really research this car before buying and truly consider whether you will risk my experience since this has literally been draining my time and energy for months.
Primary Use: Commuting to work
Find a new FIAT 500 near you
MSRP:
$16,195
Invoice:
$15,781
Search FIAT dealers to find exactly the car you want.
tcxd40

writes:
2013 FIAT 500 Sport
Review
Pros
Nice ride, fuel mileage
Cons
no back seat space. Radio controls are confusing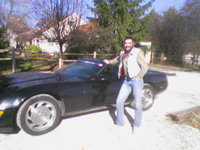 Fun — Rented two of these in the past few months, they get great fuel mileage. Easy to enter and exit. Seats are nice the, 6 speed auto is great to have fun with in sport mode. Will run at speeds with no problems. Pulls hills with ease. Back seat should not exist as it is too small for any adult. Radio controls are confusing.
Primary Use: Commuting to work
James

writes:
2013 FIAT 500 Abarth
Review
Pros
Very fast, retro Italian styling., good gas mileage.
Cons
Smaller that a Mini Cooper sub compact car. no space w/ run flat tires & fix-a-flat kit under seat.
Small Car But Feels Like A Big Car Inside,fiat / Chrysler Did A Good Job! — Very fast, & tighter suspension on sport performance button mode, economical in economy mode w/ "shift-up" low rpm indicator on turbo boost gauge, rev limiter, easy to park, OK small trunk space especially with rear fold down seats, good disc brakes, light weight to hp ratio., state-of-the-art 18psi turbo Multi Air 4 cyl 1.4 lt. engine.
Primary Use: Sport/fun (spirited driving, track racing, off-roading, etc.)
JIMZ

writes:
2013 FIAT 500 Abarth
Review
Cons
sub compact & smaller than my Mini Cooper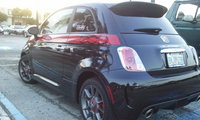 Very Fast, Small Italian Car For Modest Price. — How fast it was on Sunoco 91-93 oct gas and the cool turbo noises it made with the open Sila short ram intake, that it provided extra hp & cfm's over stock & the exhaust tone. Everywhere I go people look at it with the 500 Madness red custom vinyl stripe. Small car retired owner used for pleasure.
Damon

writes:
2013 FIAT 500 Abarth
Review
Pros
Its not a FIAT, it is an ABARTH
Amazing Vehicle, Extremely Suprised — So my wife had been asking me to look at the new FIAT 500, I was really down on the idea of owning a FIAT 500. I had seen them back in 2009 when i was living in Italy and they were cool but didnt really interest me. So the one day we were driving past the dealership and i asked if she wanted to go look at some. She said yes so we went on our journey. We were walking around and there were a few that were nice and the salesman asked if i wanted to take a sport non turbo out. So we took it out and i was really surprised how nice it drove for a small vehicle. Nothing super impressive but I liked the idea and i thought it was nicer than my mini cooper that i had. So we get back and we are looking around and the salesman asks me if i want to look inside the Abarth. Me, being a car guy said, 'yeah lets do it.' the interior was amazing, i was really surprised on how the car really was developed with the beats audio system and all the other toys. it felt like a micro race car. I start to walk away and the salesman said you didn't even hear the best part.... ???? He started it up, and all i heard was this deep throaty sound, reminiscence of miniature Ferrari, all i could think was 'how did they make a 1.4t sound like that' my heart dropped and i couldn't believe it. So we are very specific people owning over 30 cars in the last 15 years, we wanted the white one with the red seats. We search the lot and no luck, so we are really disappointed, well the salesman says, 'wait we have three in the back in a garage.' So we walk in and there it is the first one in the room with three. White with red interior, so we are about 90 percent sold at this point, well we were going to lunch to think about it and they told us to take the abarth and get a good feel for it. Well lest say its on my list of cars i own. It is a great vehicle and my wife has been getting 40+ miles per gallon in it, which is way higher than what it claims it gets. This is a truly special car, and right now we are restoring our fiat x1/9 to resemble this beautiful piece of machinery.
Primary Use: Commuting to work
Eric

writes:
2013 FIAT 500 Abarth
Review
Pros
Oh, the sound of the engine is a dream come true. And it's super fuel-efficient.
Cons
The visibility is poor for the blind spots; I rely a lot on the side mirrors. The back window is tinted and hard to see out of with sunglasses on.
Love It! — Overall I love the this... it's my new baby! It's cozy inside but doesn't feel cramped, and I like the base features: the radio is great, bluetooth phone support, basic HVAC works great, etc. OVerall I'm really pleased with this and it's a BLAST to drive, especially in sport mode. :-)
Displaying all 6 2013 FIAT 500 reviews.
Looking for a Used
500
in your area?
CarGurus has

9,829

nationwide 500 listings starting at

$7,990

.