2012 Mercedes-Benz CLS-Class
User Reviews
2012 Mercedes-Benz CLS-Class
Review Ratings
Displaying all 4 2012 Mercedes-Benz CLS-Class reviews.
illiamw

writes:
2012 Mercedes-Benz CLS-Class CLS550
Review
Pros
Styling, power, comfort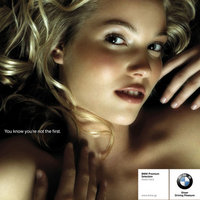 The All New "like No Other.." W218 Cls550 — The W218 CLS-Class, was redesigned from the W219. Although it is based on the E-Class platform, rest assured that it feels completely different than an E-Class. The seats are comfortable, ride is supple, and with all the technology wizardry, this Mercedes will not disappoint. It even has the optional parking assist that will parallel park for you; not to mention that you can even change the ambient LED lighting from orange, white, to blue. The new CLS features an 4.6L TwinTurbo V8 engine that pumps of 402 respectable horses and 443 lb-ft of torque that propels you from 0-60 in less than 5.1 seconds. The ride is awesome, seats are great for long trips (although only 2 back seats), not to mention the new navigation can play songs off your phone via BT connection. Overall this is a great looking sedan that has all the right things will impress many, if you're looking for an exotic looking "4-door coupe."
Primary Use: Commuting to work
Looking for a Used
CLS-Class
in your area?
CarGurus has

2,134

nationwide CLS-Class listings starting at

$12,195

.
youn8019

writes:
2012 Mercedes-Benz CLS-Class CLS63 AMG
Review
Pros
Incredible car to own and drive. Stylish is an understatement. I have noticed several times people stopping in parking lots to look at my CLS. Amazing power, superb handling, quiet ride, but the fantastic sound of the engine reminds you that you are driving a rocket. Safety and convenience features make this the car that I selected over the Aston Martin DB9 and the Maserati Gran Turismo. My best advice is to buy a certified pre-owned vehicle and spend the additional $4,500 to extend the CPO warranty the additional 2 years and to a total of 135,000 miles. That makes the car a better deal than a new one. Especially considering that you will be able to get a 2 year old car that looks and is just as good as a new one for at least $30,000 less than a new one.
Cons
Gas mileage was not as advertised. It is rated at 25 mpg highway. I get 22.6. Due to the high torque, you will need new rear tires twice as often as front tires. Even if you don't do any burnouts, the rear tires last only about 15,000 miles. Lastly, I wish the front passenger seat had the same extra features as my driver seat (especially the shiatsu massage!).
The Mb Cls63 Amg Is The Best Bargain On The Market If You Want Style Plus Monster Power. — The Mercedes Benz CLS63 AMG looks great, sounds greater, and combines style, power, handling, and reputation into the best bargain on the road. If you have $115,000 to spend on a new one, save some money and buy a low-mileage used certified pre-owned CLS. You will save a ton and still have a car that will more than impress you. Try to find one with the performance package. That boosts the HP to 550 and the torque to 590 lb/ft. You will not believe the acceleration and top speed. This car turns heads and you just feel better when you drive it around. You will find yourself making up reasons to take a trip!
Primary Use: Sport/fun (spirited driving, track racing, off-roading, etc.)
jimu

writes:
2012 Mercedes-Benz CLS-Class CLS63 AMG
Review
Pros
Great styling with lots of horsepower. A four door with Coupe styling.
Cons
Back seat only seats 2 people due to the console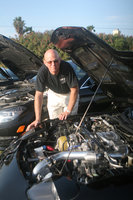 Sleeper Luxury Car — The 2012 Mercedes AMG CLS 63 adopted a new power plant in year model. They abandoned the 6.3 liter normally aspirated for a new 5.5 biturbo. The motor with the performance package develops 550hp and 590 pound feet of torque. This allows the 4400 pound sedan to produce 0-60mph time in the 3.6 second range. This possible due to the 20 millisecond shifts from the Mercedes MCT 6 speed transmission. This twin wet clutch transmission shift so fast and hard it is no surprise why they are the standard in racing today. Mercedes when compared to its contemporaries are more luxurious and have more technology incorporated into their design which often times make their cars heaver than others. Mercedes has lead the field in horsepower with its AMG line, but horsepower can overcome weight in a straight line, but on the track they often fall behind BMW and the likes. Overall one of my favorite cars. Nothing sounds like an AMG Merc.
Primary Use: Commuting to work
Jim

writes:
2012 Mercedes-Benz CLS-Class CLS63 AMG
Review
Pros
AMG versions of the Mercedes line are great performers. In most cases they are packed with more horsepower and luxury items than their contemporaries but do not handle as well due to added weight.
Cons
I hate nothing about this car. I wish they had designed the rear seat to accommodate 3 passengers.
Great Car And Well Positioned In The Mercedes Line Up. — Really nice version 4 door with coupe styling. Only seats 4 people because of console in rear seat. 0 to 60 times with Mercedes p30 option at 3.8 seconds. Standing mile top speed at 178.8mph. top speed rated at 186mph but you would have to be on a 10 mile long road to get there. Very well built. heavy car for 4400 lbs. Have runs some track day/autocross and the car is pretty heavy thru the course but a lot of fun when you turn off the traction control and let the 5.5l biturbo produce its full 550 hp.
Primary Use: Commuting to work
Displaying all 4 2012 Mercedes-Benz CLS-Class reviews.