2012 Chevrolet Camaro
User Reviews
2012 Chevrolet Camaro Review Ratings
Average Ratings
from 11 reviews
Review Highlights
Click to filter reviews below
Displaying 1 - 10 of 11 reviews
1
2
Next
Scott

writes:
2012 Chevrolet Camaro LT2 Review
Pros
Best looking car on the road today!
Cons
Some blind spots, but acceptable for the styling.
Worth More Than The Price. — Great car with fabulous exterior and interior styling. Power of both v6 and v8 is incredible and V6 model gets high-20s on the highway. Firm suspension without being overly stiff. Seats are extremely comfortable but no leg room in the back so it is not useful for rear seat passengers except very short trips. Amazing sound system and the heads-up display is very cool. It is a great combination of style, power, and comfort. Great car around town or for a two-person road trip.
Primary Use: Commuting to work
Find a new Chevrolet Camaro near you
Search Chevrolet dealers to find exactly the car you want.
Robert

writes:
2012 Chevrolet Camaro 2SS Review
Cons
I always want to gun it as fast as it goes.
You Should Buy One At Any Age. — Power - This car will smoke most other cars in its range + out of its range power wise, but when i test drove the ZL1 Camaro, it put the SS to shame... Looks/Style - Everyone thinks its a beautiful car, constant compliments Maintenance Cost - same as all my past cars just that i always want to upgrade it Back Seats - not for adults taller than 5'10", fits 2 baby seats, but a pain in the A$$ to get them in and out, plus you have to move the front seats as far forward as they go. Handling, does ok street wise, wont have any issues.. track wise its the best in its price range, but could be better on a lot of tracks Front seats - comfortable unless you have ppl in back seat / baby seat in back seats. Reliability - perfect, no issues Family Car - if you are willing to put up with cramped spaces with 2 baby seats, it is a family car for 4. but not comfortably unless there are only 3 of you. Fuel Economy - hwy i achieve 29.1 at 69mph, city i get 16.8 - takes place in California in the hills based off 33 mile daily city commute to work and back. Price - nothing can compare to what you get for this price Cargo capacity - does not fit 32" flat screen tv's in the box in the trunk or back seat. other than that, you can safely assure yourself that packing for 2 week vacation fits snug in the trunk or 7 cases of 28 pack waterbottles w/ a 10" sub. Overall - most amazing vehicle ever driven.
Primary Use: Commuting to work
Nadir

writes:
2012 Chevrolet Camaro ZL1 Review
Best Car Ever!! — The Best Car!!!! 580 horsepower, 4 second 0-60, and 180 mph- Awesome!!! As I ride down the road, everyone stares at my ride, and I love acting like I own the whole road. The Gear Shift is fun to use, and overall, the best car I have owned. The only thing- 60 grand.
Primary Use: Sport/fun (spirited driving, track racing, off-roading, etc.)
arman111

writes:
2012 Chevrolet Camaro ZL1 Review
Pros
The handling is amazing with enough power to dust the competition (this car is rated as a 4 second car)
Cons
I just do not have the time to driver the beast, plus in winter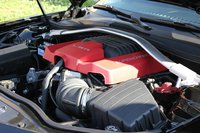 American Made Super Car — This is a 4 second car, with a magnificent value to HP ratio. This vessel is powered by a 6.2 V8 Supercharged engine producing just about with 580 HP, need more? Sure, but where would I drive it? This car has the perfect balance of a true sports car and refined enough to drive it in the city
ffolwell

writes:
2012 Chevrolet Camaro LT1 Review
Pros
Surprisly comfortable ride, Leather seats, awesome stereo, incredible power from a V-6!
incredible deep black paint. Qiet ride. It doesnt ride or feel like a camaro like the 5 others I have had in the past. It doesnt rattle over bumps. It feels solidly built and feels like driving a bigger car. You feel the weight when you are driving it and you feel safe for some reason.
Cons
Small trunk (i knew this going in), getting in car is a challenge for tall people. The sunroof is weird, seems to suck your hair straight up with all the windows down and sunroof open.
um I got nothing else....
My Dream Car! Well One Of Them.... — Again surprising performance from the V-6 still under 2k miles and still feels tight. Seems like it needs to breathe, feel restricted when driving it hard. Nice sound from the exhaust. Handles great! surprisly comfortable for a sports car.
Primary Use: Commuting to work
donsaxman

writes:
2012 Chevrolet Camaro LT2 Review
Cons
outward visibility, trunk space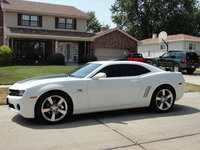 Nice Head Turner For The Money — It's not my everyday car but I really enjoy the weekend drives. Kids in the neighborhood know this car by name and they 'ooh' and 'ahh' when they see me drive by. I get looks from women, guys and teens. I feel like I'm driving a more expensive car than what it really is. The biggest downside is the outward visibility. I put on 'blind spot mirrors' and it's much better now.
Primary Use: Sport/fun (spirited driving, track racing, off-roading, etc.)
Jason

writes:
2012 Chevrolet Camaro 2LS Review
Pros
it totally rocks... as of 4000 miles logged in, i love it! it shows signs of being a solid car.
Cons
i bump my head against the side airbag when i pilot it into the garage. is that location really necessary? also the steel roof siding is kinda low... for safety? did they need to put the A/C tube that close to the oil filter? made in Canada.
Chevy Is Back! Traction Control / Stabilitrac Make It Better. I Am Impressed. :d — This Chevy reminds me of the late 60's muscle car era; especially the wide tail. the V-6 has plenty of power. modern amenities.. new features like stabilitrack and ABS keep it out of trouble and direct injection raises the MPG. Chevy is still the Heartbeat of America
Primary Use: Commuting to work
Guy

writes:
2012 Chevrolet Camaro Review
Dont Test Drive On The Highway !!!!!! — this is simply a muscle car that can simply peal the tarmac off the track ;) it has unbelivable acceleration extremely hard grip and gives you the adrenalin rush defenatly just don't push it on public rods keep the heat on a certefied track its were the fun is all about
Primary Use: Sport/fun (spirited driving, track racing, off-roading, etc.)
Meanman88

writes:
2012 Chevrolet Camaro ZL1 Review
Pros
I have never driven a faster car with such handling ability. I have owned a Jag XFR and a Caddy CTSV and loved them all but more pure driving fun this car cant be beat.
Cons
Only small kids can fit in the back, not made for that anyways!
Love It. — Amazing vehicle. Car grips corners and accelerates 0 to 60 in 3.9 secs! Still love the CTS-V for the back seta and refinement but this car is a drivers car for sure. Go get one for yourself! 605 HP is a beast. Car brakes on a dime as well.
Primary Use: Sport/fun (spirited driving, track racing, off-roading, etc.)
peqas

writes:
2012 Chevrolet Camaro LT1 Review
Cons
V6 does not have the power it brags about and the sound sucks, sounds like a rice burner not a muscle car.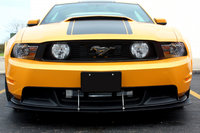 Needs A Total Re Due Of The Exhaust System, Make It Lighter Also — I Love the look but the lack of Power and the sound is to much like a Honda, it sucks. It also needs up graded brakes because the car is so heavy. The lighting is great except for the day time running lights.
Primary Use: Commuting to work
Displaying 1 - 10 of 11 reviews
1
2
Next
Ask CarGurus about the 2012 Chevrolet Camaro
Average response time:
8.5 hours
,
# of Chevrolet Camaro owners:
19,218
Looking for a Used

Camaro

in your area?

CarGurus has

34,103

nationwide Camaro listings starting at

$2,500

.