2011 Volkswagen GTI
User Reviews
Average Ratings from

7

reviews
Performance:
Appearance:
Build Quality:
Overall:
Review Highlights
Click to filter reviews below
Displaying all 7 2011 Volkswagen GTI reviews.
damonrlloyd

writes:
2011 Volkswagen GTI 2.0T PZEV
Review
Pros
style for days. great power. good handling. upscale cabin. DSG transmission w/ Launch Control!!
Cons
rides a little stiff for bumpy city streets (thank you philadelphia!)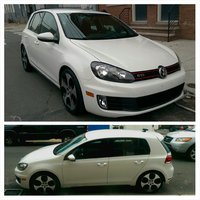 For The Kid, And Adult In All Of Us — the 2011 gti has enough power, taut handling and aggressive style to appease the eighteen year old kid in me, yet the lines are refined, and the interior is upscale enough to be suitable for the respectable adult in me.
Primary Use: Commuting to work
Looking for a Used
GTI
in your area?
CarGurus has
3,788
nationwide GTI listings starting at
$3,200
.
alexofdodd

writes:
2011 Volkswagen GTI 2.0T Autobahn
Review
Pros
Suspension tuning (perfect comfort/sport balance), styling, build quality, fit and finish, decent stereo, great turning radius, traction control that is actually helpful in snow/ice and doesn't diminish from driving experience, pretty decent backseat (in 4dr)
Cons
Unimpressive MPG in non-diesel engines, higher maintenance costs than Japanese competition, rather large blind spot, bluetooth disconnects as soon as car turns off (Very frustrating if listening to music)

Great Day-to-day Commuter — Love my VW it is such a nicely balanced vehicle and really impressed me with it's stability at the limits and in snow. Can almost run with the Subarus when fitted with snow tires. VW-please fix the Bluetooth-have there be a delay before it disconnects perhaps?
Primary Use: Commuting to work
tinasmuda1

writes:
2011 Volkswagen GTI 2.0T PZEV Autobahn
Review
Pros
Love my sporty car! Fun to drive. Handles like a dream.
Cons
Must share with my college age son.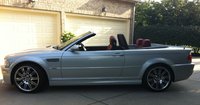 Cute, Fun! — Very reliable, roomy for small hatchback. Manual is fun to drive. I love the back twisty roads. Very sporty. The navigation is easy to use. The car is super smart and everything is at your fingertips from the Bluetooth, telephone, navigation, etc.
Primary Use: Family transportation
Davrod12

writes:
2011 Volkswagen GTI 2.0T w/ Sunroof
Review
Pros
Powerband
Interior
Looks
Cons
needs more aggressive exterior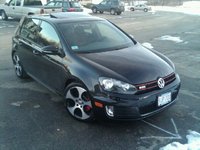 Smiles Per Gallon — Shopping for a new hot hatch to buy, I narrowed my search to the 2011 GTI, WRX, and MazdaSpeed3. The GTI was the winner...here is why: Drivability: As a driving enthusiast and avid kart racer, I look for a specific type of car to own...a car that I can have fun in every scenario...Smiles per gallon if you will. The GTI powerband was the perfect blend for me with 200hp and 207 pound feet of torque in an approx 3100 lb car. At 2k rpm you get all the power you possibly need out of this little 4cyl Turbo motor, all the way up thru 6k rpm. The power is consistent....again, the powerband on this mark 6 GTI is perfect for someone wanting to really push this car, in any gear. The brakes could be slightly better, but you can make that change with some improved aftermarket pads. There is no lag like in the WRX...the wrx power doesn't kick in until 4k rpms which causes you to thrash it to get the right power. You have to strangle the wrx, getting it wound up to 4k rpms. If you are caught in the wrong gear (ever so slightly) you'll have the same type power as a base corolla…its an issue for those need power NOW moments. The Mazdaspeed3 suffers from bad torque steer. Its been documented on previous generations and hasn't been fixed. Interior: Fit and finish on the GTI is world class. The materials used are above the standard. The interior wears well, fits well, and looks great. From the flat bottom steering wheel, to the ctr console, to the seat fabric, to the head liner etc. Ergonomically it fit my 6'2" frame well. The sunroof could be a little bigger. The standard speaker system (non Autobahn package) are better than the Bose in my previous 05 G35. The dash and layout are very Audi-esk. The interface between the radio, computer, steering wheel controls and blue tooth are the best ive come across. VW made it a point to make this interior a best-in-class-interior and they nailed it. The WRX interior is horrific with the cheapest of cheap plastics, a 10 year old radio, and speakers that you couldn't give away. The dash is nice, but the inside is by far, the worst interior of, in my opinion, almost any new vehicle currently for sale. The Mazdaspeed3 fell in between both, and met most of my standards, but for the strange hypnotizing red fabric and qwerky dash and center layout. Its just a little to wierd for me. Exterior: 1st place WRX. 2nd place GTI, 3rd place MS3. If I could buy a car with the GTI interior and drivability, but the wrx body, thats whay Id be lining up to buy. GTI body is, in my opinion one of the best looking hot hatches on the road. Although I slightly favor the agressiveness of the wrx, the GTI is a great mix or refined sportiness. The rear diffuser, honeycomb grill, spoiler, and especially the Detroit rims make it stand out significantly against a VW Golf. The paint is good and wears well, it has held up to New England winters well. (something Subaru owners long for). Overall a sharp looking hatch. Reliability: I put 28k on my GTI before my vehicular ADD kicked in and I traded it. Ill be honest, I thrashed this GTI as soon as It was broken in properly and it never had any issues. Not one. Maybe I was lucky, but I had a great experience throughout the year and a half and 28k miles I used my GTI. I drove hard, I broke hard, I pushed its grip to the limit on a daily basis (all safely of course) and it never blinked an eye at what I threw at it. I tracked it once and the brakes were quickly out of their comfort zone, but for regular driving on roads you will be fine. Overall, I traded my GTI about a year ago and frequently look at buying another MK6 GTI to tie me over until I get in line for one of the first MK7 GTI's to his the US. If you love to drive, buy a GTI. You WILL NOT be disappointed.
Primary Use: Commuting to work
Juan

writes:
2011 Volkswagen GTI 2.0T w/ Sunroof and Nav 2dr
Review
Pros
great seats, great stereo, excellent engine, dream to drive
Cons
DSG can be slow to react sometimes, and can ride roughly in bad roads
Very Practical And Excellent To Drive — very german, fantastic to drive, fuel efficient and handsome looking, feels very high quality, has fantastic seats, it feels very solid and very confident every time I get in it, it is very spacious compared to competitors, maybe not as fast but still the most comfortable and practical.
Primary Use: Commuting to work
MrRocket12

writes:
2011 Volkswagen GTI
Review
Pros
Very Comfortable, Good city car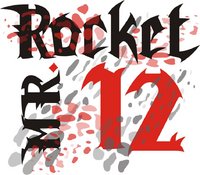 Fire Cracker — This is a great small car, powerfull enough for a 0-100 in just over 6 seconds. Yet very comfortable to drive. Really good on the long open road as well as a very quick little city runner. Value for money in inovation as well as performance and looks.
Primary Use: Commuting to work
Adam

writes:
2011 Volkswagen GTI 2.0T
Review
Good Car — Ideal real world car. Small, nimble, fast, reasonably efficient. Good Quality, looks good, comfortable seats. Well equipped without being too overly complicated. Awesome transmission (DSG). Handles good roads with ease and rapid pace and littleunsettled behaviour. All in all a good car!
Primary Use: Commuting to work
Displaying all 7 2011 Volkswagen GTI reviews.
Looking for a Used
GTI
in your area?
CarGurus has
3,788
nationwide GTI listings starting at
$3,200
.