2011 Toyota Camry
User Reviews
2011 Toyota Camry
Review Ratings
Average Ratings from

18

reviews
Performance:
Appearance:
Build Quality:
Overall:
Review Highlights
Click to filter reviews below
Displaying 1 - 10 of 18 2011 Toyota Camry reviews.
camry11owner

writes:
2011 Toyota Camry LE
Review
Cons
Bad steering system component, Bad transmission and its hard shifting. Transmission is subject to fail early. Poor quality product.

Don't Buy Any Toyota Now A Days. — Toyota is selling on their old reputation. If you are in the market for a new or used car please do not buy any toyota built after 2006. They have poor quality control and higher failure rate. Look somewhere else. I was a believer of toyota but I no more. Their dealers are not willing to help so does their corporate complain dept. Once they get your money, you are to live with their bad product as they are not fixing the problem. They say its normal. So who would buy a bad product to listen their stupid - "normal " excuse! Go for different car.
Looking for a Used
Camry
in your area?
CarGurus has

76,132

nationwide Camry listings starting at

$992

.
Tsouth

writes:
2011 Toyota Camry LE
Review
Pros
Reliability, comfortable, quiet, good gas mileage
Cons
6 speed transmission very rough below 40mph, electronic gas pedal VERY touchy.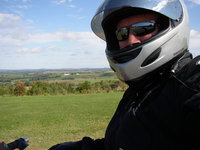 Great Commuter Car With Quirks! — I bought my 2011 Camry LE used with 52,000 miles on it from a local dealer. They had 43 used Camry's, and this was the nicest one my wife and I could find, so you know it looks and drives like new! I traded in my 2003 BMW 330XI, which I loved but couldn't keep for commuting because it just wasn't reliable enough. This is my 4th Camry in the last 25 years so I can can easily compare it to the previous generation models. The 2001 LE is very quiet at highway speed and comfortable and effortless to drive. It has a larger more solid feel than my last LE, a 1997 model, and is very stable on roads that are water, ice, and snow covered. It is so stable that I would say it is as easy or easier to drive in those conditions than my BMW, which was 4 wheel drive. So far my fuel mileage has been averaging 29.1 mpg, which is about the same as my '97 Camry. I have been getting 32 mpg on the highway in warm weather and about 29 mpg in the colder winter weather. Now to the bad aspects of the 2011 Camry. Well, there really aren't many. After driving a BMW for a while I can say that the Camry certainly is no BMW! It lacks that fantastic driving feeling that the BMW has, and really has no feeling for the road at all. You can't feel the road conditions in the Camry, whereas in the BMW you feel like you are connected to the road and can feel its condition at all times. The drivers seat in the Camry also is not very comfortable for my back as the seat padding narrows in the middle of the seat and pinches my ribs pretty hard. But the most irritating things about the 2011 Camry is this electronic gas pedal and the VERY ROUGH 6-speed transmission. The gas pedal is an electronic pressure sensor and it is VERY sensitive to any pressure, which makes it IMPOSSIBLE to drive smoothly! After driving the silky smooth BMW this drives me nutty as I can not pull away from a stop smoothly. I watch the heads of my passengers fly back each time I pull away from a stop, which just should never happen! This, combined with the goofy 6-speed transmission, gives a very rough ride below 40 mph. Below 40 mph the transmission is constantly shifting up a gear , then into overdrive, then up a gear, back and forth as you get up to highway speed. By 40 mph it is smooth, but up to that point it will not shift smoothly from one gear to another. Most all my driving is on the highway at 70+ mph, but if I had to drive this car around in town below 40 mph all the time I would go trade it in today! I've tried all the tricks I can find in the internet to fix problem, this but nothing helps. So, I will drive this car for a couple of years to get my money out of it and then give it to one of my kids and get a car that is more comfortable and smooth to drive. All in all the 2011 Camry is a good car with some quirks that may or may not bother you. It is amazingly reliable and will last forever! UPDATE 3/19/2014 I had my 2011 Camry in to the dealer today for the rough shifting and touchy gas pedal. They updated the software and checked the pedal for damage/correct operation. The pedal was fine, and after the software update the transmission shifts pretty smoothly and does not hunt constantly for a gear below 40mph. The gas pedal is not nearly as sensitive as it was either. I assume the software update corrected that problem too. The service manager told me they have had dozens of complaints about the new 6 speed transmission being rough and this software update seemed to correct most of the problem.
Primary Use: Commuting to work
escaflowne

writes:
2011 Toyota Camry Base
Review
Pros
Fuel efficient, quiet, and solid
Cons
Boring, no wow factor, just really boring :) but reliable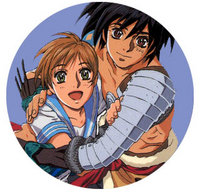 A Reliable Car — Performance: accelerates good, engine not too noisy, cruises really quiet. Build: solid, big trunk, plush seats. Appearance: boring and dull, some edginess. Fun: knowing you probably will drive it for a few hundred thousand miles without any troubleif you just get it its normal maintenance. Take care of you vehicle and it will take care of you.
Primary Use: Family transportation
brocktune

writes:
2011 Toyota Camry XLE V6
Review
Pros
This vehicle has an outstanding balance of power, fuel economy, and a flawless transmission. Both the front and rear seats are very comfortable inside a spacious cabin which helps to create a smooth and enjoyable ride. Don't sell yourself short - go with the V6 as it only gets 1 less MPG combined than the I4. You will NOT be disappointed! No required maintenance beyond oil changes, cabin air filter replacements, and lube & checks until 100k.
Cons
Some of the interior finish lacks panache and just feels 'meh.' I guess that's the tradeoff in making a vehicle that appeals to the greatest portion of the populace. Steering is slightly underwhelming; while it's not quite numb, it doesn't make for an engaging driving experience. The rear trunk sits a bit high and creates a compromised view when backing up. The optional rear view camera would have been a huge bonus here.

Value, Performance, And Fuel Economy In A Non-hybrid/diesel — While I wasn't considering a Camry initially, I am amazed to say that after returning to test drive it (after test driving multiple other manufacturer makes & models) again I was sold. The XLE V6 offered the best all-around blend of power, fuel economy, and amenities at this price point. If you're looking for a vehicle that is a status symbol, you won't be pleased with this car. If you're looking for value, dependability, economy, and performance all rolled up in one, go test drive one today.
Primary Use: Commuting to work
El

writes:
2011 Toyota Camry LE V6
Review
Cons
Almost nothing, can't think of one for now.
An Almost Perfect Car — Performance - Shock absorption, easy to handle despite driver size, seat-belt reminder is too loud Build Quality - No repairs needed Appearance - Nothing to complain Cost of Ownership - Fuel economy still tops American cars like always (although it is not number one), maintenance is also included
Jeremyh

writes:
2011 Toyota Camry SE
Review
Pros
Great reliabilty, sleek sporty styling, comfort for everyone.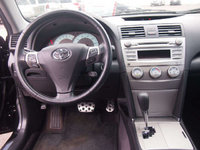 Drive In Style Worry Free — I have to day that the Camry is an awesome car that lives up to its reputation for reliability and quality..I have many friends that brag the have over 400, 000 miles on theirs and still running great. This 2011 model is perhaps the best Camry ever built.
emboliest

writes:
2011 Toyota Camry SE
Review
Pros
Comfortable seating, 4 cylinder has more than enough power to keep up with traffic
Cons
I love everything about this car, I have no cons

Amazing Machine — I bought this Camry brand new in 2011 and it came with the 25k/2 year maintenance plan. Oil changes, tire rotations covered until 25k/or 2 yrs, which ever comes first. Drives like a dream. Great gas mileage and enough power to satisfy my road rage issue and keep up with traffic.
Primary Use: Commuting to work
ebarber7

writes:
2011 Toyota Camry LE
Review
Pros
Good Driving car, gas mileage was ok for a midsize car, plenty of room
Cons
No problems with this car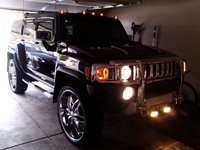 Great Buy — I actually loved my 2011 Camry LE, do not have it any more because silly teen texting while driving through an intersection totaling my poor camry. Great safety features allowed me to escape without even scratch. The car however did not survive.
Primary Use: Commuting to work
Moorebros1

writes:
2011 Toyota Camry SE
Review
Pros
Haven't had to do anything to this car besides regular services.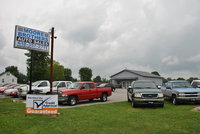 As Dependable As They Come. — This car does what I need it to. Gets me from point A to point B. Haven't had any issues and is always reliable. Will own this car till it can't go anymore. I have always liked the Toyota brand and haven't been disappointed yet.
Primary Use: Commuting to work
melissasautos

writes:
2011 Toyota Camry LE V6
Review
Pros
Looks great, great gas mileage, easy maintenance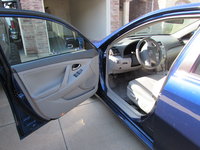 Great Car! — Very comfortable and good looking car. Runs great, never had any issues with it. The gas mileage was incredible. Definitely a family friendly car and convenient for everyday use. Good traction, even in snow and ice, very easy to drive!
Primary Use: Commuting to work
Displaying 1 - 10 of 18 2011 Toyota Camry reviews.
Looking for a Used
Camry
in your area?
CarGurus has

76,132

nationwide Camry listings starting at

$992

.