2011 Honda Civic
User Reviews
Average Ratings from

12

reviews
Performance:
Appearance:
Build Quality:
Overall:
Review Highlights
Click to filter reviews below
Displaying 1 - 10 of 12 2011 Honda Civic reviews.
Lamster

writes:
2011 Honda Civic Si Coupe w/ Navigation
Review
Pros
Fast, sporty looking, practical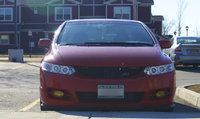 Looking for a Used
Civic
in your area?
CarGurus has
63,760
nationwide Civic listings starting at
$1,599
.
elizabet2926

writes:
2011 Honda Civic LX
Review
Pros
Gas saver, sporty looking, nice sound system, Onstar, safety air bags
Cons
Low to the ground, a bit of road noise, color is hard to keep clean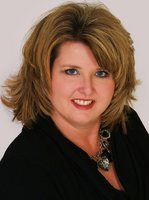 I Love This Little Car For The Purpose Of A Get Around Town Car! — Hondas are know to last forever! This little car has been to college and back and still runs like a champ! Its fuel efficiency is fantastic! The trunk space is large enough for 2 huge suitcases and 3 smaller ones, the stereo system may just be factory but it will rock some bass! This car has it all for that student of yours!
Primary Use: Family transportation
Gerson23

writes:
2011 Honda Civic LX
Review
Pros
I personally love the xar as you can modify many thinga about but not just that it is a car that had an amazing look already and really a great if your looking for a car that will last you for a long time
Cons
The only one thing I do not like is nothing because this car is amazing.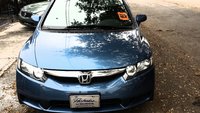 mrg163

writes:
2011 Honda Civic DX-VP
Review
Pros
The gas mileage is incredible, the maintenance basically does not exist (this is the most reliable car I have ever owned), and there is plenty of space.
Cons
The power is absent, but that is why it's a commuter car! The money you save from gas and maintenance makes up for the lack of power.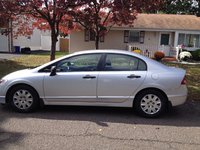 Perfect For Commuter Or Driver On A Budget — I enjoy how affordable the car is, even the insurance is dirt cheap compared to the cars my friends are driving. The manual transmission helps to add an enjoyable driving experience. Definitely feel safe while driving and would reccommend to anyone!
Primary Use: Commuting to work
Clarkcars

writes:
2011 Honda Civic LX-S
Review
Pros
The appearance is impressive, stylish, and great for work or play. Excellent commuter/gas mpg, easy to maintain and Honda is well known for low cost parts and accessories. I experienced reasonable insurance for this 4 door sedan Honda, although insurance varies for each individual and company they select. Easy to drive/control, comfortable, easy to adjust seating with head room, large trunk for storage, easy to view/no blind spots/large front window with no cracks or chips, 4cly; speeds right up to hwy speeds and brake pads I replaced when I first bought it to ensure they were not worn down or great handling and response. Easy to park including compact and parking garages. Front seats offer adjustable features and back seat are spacious, very reliable, comes with additional storage for spare and tools for flat under trunk so none of your cargo space is tied up.
Cons
This Honda does not have a sun/moonroof for those that do want one however less maintenance down the road if drain tubes or leaks occur.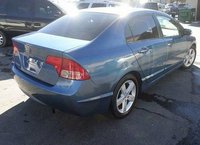 Excellent Well Rounded Car — I was really impressed with filling it up $40 dollars in gas and it lasting a long time for short commutes to work/school or long rides because it has great fuel miles and was also very comfortable driving around. Its spacious for not being a large vehicle and still fits 5 with a large trunk. I was able to stuff this car with all my belongings when I moved to my new place. It also is low maintenance and if ever needing repairs Hondas parts cost much less. Its visible, I feel safe driving around, and has a stylish look with add ons and the sports trim, while not going over the top.
Primary Use: Commuting to work
Auntielo1

writes:
2011 Honda Civic LX
Review
Pros
Great interior space for this class. The trunk holds groceries and a wheelchair. The gas mileage is great for an all gas engine. It has quick pick up and snugs the roads handling. The dash and controls are easly accessible and make sense.
Cons
There are really no cons with this car.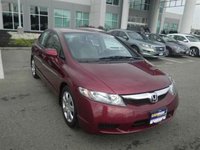 Best In Class — I've had four different Hondas and each one of them was stylish, fun to drive, reliable and had great gas mileage. I have also seen first hand how well these compact cars are built. My niece was in an accident with her civic. The car gave way and it crumpled in all the right places keeping the engine out of the passenger compartment and preventing her from suffering life threatening injury.
Primary Use: Family transportation
MarkMedina

writes:
2011 Honda Civic Si
Review
Pros
5 star crash test rating. 2.0 N/A engine rated at 400 hp to the wheels. Used as a daily driver and for autocross racing.
Cons
The price of aftermarket parts.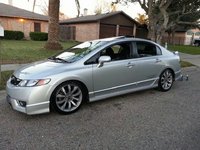 Quick Affordable And Fun To Drive. — This is my second civic si ... and I will be getting a 3rd here soon these cars will last a LIFETIME no matter how hard you push it. Sporty family 4 door car that will turn heads for sure without a doubt!
Primary Use: Sport/fun (spirited driving, track racing, off-roading, etc.)
Frank_Riccardi

writes:
2011 Honda Civic LX-S
Review
Pros
This has been a great driver. It gets 39.8 mpg, that is mostly highway driving. The sound system is GREAT and is iPod/mp3 ready. I have always like Honda but this little guy is just what I needed for the miles I was traveling. I changed the oil every 3,000 miles and rotated the tires every 10,000. I am no longer traveling so I want to get a larger car.
Cons
It has a very tight suspension almost like a race car so when you are driving at highway speeds it is a little loud with bad roads.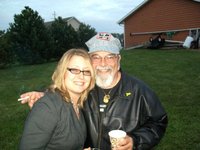 Great Car For A Family Starting Out Or Someone Who Travels Alot. — At 39 plus MPG I had and have no complaints, this is a great car and I am sure it will stay that way if it is cared for. My daughter-in-law had a 1990 (don't remember the exact year) but it had 235,000 on it. She changed the oil once since she has owned (purchased new) and it is still running. That is the reason I bought this car.
Primary Use: Commuting to work
Arif_rahman

writes:
2011 Honda Civic LX
Review
Pros
The car is look like sport car
Cons
Have two blind spots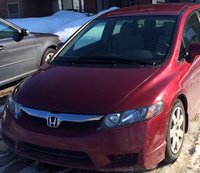 The Acceleration Is Good And Also The Handling — This car is efficient fuel with 25 mpg and also low cost maintenance which only change oil per 3k mil, the acceleration braking and handling is good, safety and fun to drive but it's not comfortable for family with more than one child
Primary Use: Commuting to work
deadbabecafe

writes:
2011 Honda Civic Si
Review
Pros
Pros:
- superb engine sound and exhaust note
- grin-inducing acceleration
- neutral and balanced handling
- excellent interior space for class
- decent fuel economy (21/29)
- holds value
Cons
Cons:
- quirky electronic throttle makes engine RPM 'hang' for a few seconds when switching from rapid acceleration to deceleration
- jittery acceleration and jumpy gearbox on cold mornings
- squeaky front seats
- pillars on either side of windshield severely limit visibility
- interior materials not up to usual Honda standards

The 2011 Civic Si Sedan: A Car For The Practical-minded Enthusiast — First, some background information. I drive my Si 14000 to 15000 miles per year. My commute to work is a handful of miles on mainly straight roads, with lots of traffic signals. Overall, I average 26 to 27 mpg. The Si has been through rain, snow, ice, flooding, and every other condition that New England weather can produce. It has even been driven through foot-deep water without any problem. Despite a few weaknesses, I have bonded with this car more than any other. What I like about the Si Sedan is its mix of performance and practicality. It gives you a respectable amount of horsepower (nearly 200), and yet sips fuel conservatively. I average about 26 mpg in mixed driving conditions. The Si can seat 5 adults rather comfortably, which is impressive for a car in its class. It is much more spacious than previous Civics. The trunk is absolutely enormous for a compact car, and can hold many a grocery bag. You could drive the Si like any normal Civic, shifting below 3000 or 4000 RPM, cruising along quietly, and be perfectly happy using it that way. However, there are a few reminders of what lies beneath the hood. When you encounter an onramp or a curvy back road, you can actually feel the Si urging you on, wanting you to take it to its limit. This car grips. You can throw it into corners and make it dance back and forth between under- and oversteer. Even when it appears to be close to the limit, squeezing the accelerator produces more mind-boggling cornering grip, thanks to the limited-slip differential. The Si's handling is not without fault. At slower cornering speeds, it has a slight sensation of numb softness. There is noticeable body roll, so transitions can be tricky. However, all of that disappears when you push it hard. Chrome tip aside, the exhaust is a masterpiece. At idle, it emits a deep, baritone growl, thanks to a tuned resonator. Driving with the windows up, the hum of the exhaust is just audible enough to make you smile. With the windows down, you'll be grinning ear-to-ear. Give it partial throttle and let off the accelerator between 2000 and 3000 RPM. You will be greeted by a seductive symphony of snapping and popping backfire. Give it full throttle all the way to redline, and it howls fiercely. The number one reason for buying this car is the engine. The K20Z3 is the paragon of Honda engineering. With all aluminum construction and an 11:1 compression ratio, it produces nearly 100 horsepower per liter and revs all the way to 8000 RPM. VTEC, Honda's variable valve timing system, kicks in at 5800 RPM by switching to camshafts with high valve lift and duration. From that point on, the car transforms into a street racing machine. The engine note can only be described as a beautiful, DOHC Honda snarl. Everyone who has driven a twin cam Honda knows that sound, and this engine produces one of the best examples. Below the VTEC switchover, the car is quiet and civilized, but between 6000 RPM and redline, it begins to roar loud enough to turn many heads. The best part about the engine is that it will go on reliably for hundreds of thousands of miles. The biggest shortcomings I have observed in the Si Sedan are as follows. It doesn't like to behave properly on cold mornings. The acceleration and transmission are jittery and jumpy, more so than in any other cars I have driven. This lasts until the engine begins to reach operating temperature. The front seats are creaky, and the driver's seat has an active safety mechanism in it that squeaks as you move and go over bumps. If you rapidly accelerate (throttle to the floor), and then switch to quick braking, the engine RPM 'hangs' in place for a few moments, before dropping down to idle. This is because of the cam phasing and electronic throttle programming in the car's ECU. I've been told that it's completely normal, and it's part of the reason why fuel economy is so good. It's just something you have to learn to live with. In summary, the Civic Si is not the best at everything. It does not accelerate as fast or fit as much furniture as a GTI. It does not handle or brake as well as a BRZ. What it does instead is give you the best mix of all categories: performance, practicality, fuel economy, and value. I would definitely recommend this car.
Displaying 1 - 10 of 12 2011 Honda Civic reviews.
Looking for a Used
Civic
in your area?
CarGurus has
63,760
nationwide Civic listings starting at
$1,599
.