2011 Chevrolet Cruze
User Reviews
2011 Chevrolet Cruze
Review Ratings
Average Ratings from

18

reviews
Performance:
Appearance:
Build Quality:
Overall:
Review Highlights
Click to filter reviews below
Displaying 1 - 10 of 18 2011 Chevrolet Cruze reviews.
Danny

writes:
2011 Chevrolet Cruze 1LT
Review
Pros
quality build is good, worth taking a look and many features/ideas were thoughly considered
Cons
do not reccomend any more than two adults and could press the accelerator accidently
Build Quality Is Not Bad, But A Lot Of Room For Improvement — Only had the car for less than 500 miles, so far there were no quality issues. About 60 % Highway driving or average speed 42.2 MPH stated by trip computer: average fuel economy hand calculated was 26.5 MPG, trip computer shows 28.2 MPG. Fuel used according to gas pump is 11.325 gallon, trip computer 10.7 gallon. The car accelerates reasonable for a small turbo engine, though the turbo system is sensitivity, which is noticeable say when you go from highway driving to parking lot driving. For this turbo, premium fuel is not required. The car has available manual mode for transmission selection option, never used. Though given the brake / accelerator pedal setup, it is easy to do a hee toe downshift with a manual transmission, but easy to accidentally hit the accelerator when not desired. The car does however have a left foot rest. It handles reasonable though I have not push the car in corners. Electric power steering seems pretty good, and means more room underhood, no fluids to check or leaks to worry about. The disc / drum setup appears to require one the brake sooner. Fortuantely I did not need to activate ABS, Traction or Stabilitrak. There is a manual adjustment for height, tilt seat bottom, forward/back and reclining. Though I think the reclining adjustment knob is difficult to reach. Surprising I can put the seat lower than I thought. The trunk is large for its class and the pass through opening is also large. The glove box is reasonable sized. There is a center instrument panel storage and a front passenger side compartment to store items like maps. Door switches, steering wheel controls and headlamp switch are backlight for easy finding at night. Though I was not used to finding the power door switch on the center dash. I wished the car had an internal trunk release switch or lever. Cruise Control on/off switch on the steering wheel could have been designed to easily figure out how to turn on. Though on the dash, once it is on, a speedometer with arrow symbol lights up gray and when speed is set, the color turns green. There is a mute button for audio controls in addition to personal call you can make by hitting a phone button. The rotating adjustment switches on the steering wheel, while not impossible is difficult to use with gloves on. To adjust interior light dimming, you have to hold down as oppose to sliding them. Inside the rear of the console, you can connect for USB or regular audio jack to play music through other auxiliary sources. There is 12V power accessories outlet on the rear of the center console. It has a good Driver Information Center, shows two trip odometers, fuel range, average speed, fuel used, US/metric selection, car diagram of tire pressures (excluding spare), oil life remaining, battery voltage, digital speedometer, navigation direction by using Onstar, Compass, diagram showing any side doors open. When setting a speed with a cruise control it tells you exactly what speed you set it to and even when you increase or decrease the original set speed. 36 presets for any AM/FM/XM stations, Radio Data System, depending on radio station participation displays artist/song name currently played on the radio. Knock on wood, I never had to read any emergency information. With the optional steering audio controls, I can go through favorite station settings without taking my hands off the steering wheel. Center radio display shows time, outside temperature display and HVAC status There are things I like least about the car. I would hit my knee against the steering column that I had adjusted as high as possible. Depending on the size of driver/people, I do not recommend having more than two adults, including driver in the car, especially long trips. I was fortunate enough that when I was stopping for a few minutes that I had set the parking brake and took the car out of forward or reverse gears, since there were many times that I hit the accelerator by accident.
Looking for a Used
Cruze
in your area?
CarGurus has

58,909

nationwide Cruze listings starting at

$6,900

.
Dwayne

writes:
2011 Chevrolet Cruze LTZ
Review
Pros
Overall, a nice handling and stylish car for the buck. Japan doesn't come close for the price vs features. They should have added the 2.0 L or 2.2 L with a turbo option for enthusiasts.
Cons
1.4 L Turbo charged engine? Before the turbo kicks in, it cant get out of its own way!
2011 Chevrolet Cruze — Performance: Hopping out of a Trailblazer SS (6.0L) into a 1.4 L turbo was a complete turnaround in acceleration. I found it to be very underpowered, especially off the line. Once the turbo kicks in however, I feel a bit more confident crossing an intersection. Braking is decent and handling is definitely superior to most FWD sedans I have driven. In the 2 years I have owned this vehicle, I was towed to the dealership once due to transmission module: shifting problems. The dealership also found a leaking water pump which was replaced. There are very few slight rattles over bumps when driving in NYC, but out in the burbs, it drives quiet and smooth. The Cruze LTZ/RS is definitely stylish, but standard models, I wouldn't give a second look. As you can see from my pics, it definitely stands out and interior design is different from its predecessors ( Cobalt and Cavalier). Night time illumination is kind on the eyes, and sound system features are perfect to my taste. Fill your USB flash drive with your favorite tunes, and plug it in! The Pioneer speaker system definitely enhances lower quality mp3's and/or recorded music. IF you're a do-it-yourselfer, filters maybe hard to find, and a bit more expensive than the fore mentioned Cobalt and Cavalier. The advertised gas mileage Chevy claims, I have never gotten...then again, I'm a lead foot! However, after extensive testing (which includes driving like a human being), I found that I was only able to get close to a 33-34 mpg using premium unleaded. Otherwise, the average dropped to 28-29 mpg.
Primary Use: Commuting to work
Christopher

writes:
2011 Chevrolet Cruze 1LT
Review
Chevy Cruze — Poor acceleration but when u turn the traction control off it picks up quick. Full economy could be better too. Mine gets 28 miles to the gallon on average and most of my miles are highway. Been a good car this far though. Only thing I don't like is that pretty much all of the body is plastic. Looks good though and hasn't given me any trouble as of yet
Primary Use: Commuting to work
Jorge

writes:
2011 Chevrolet Cruze 1LT
Review
Effingers

writes:
2011 Chevrolet Cruze LT Fleet
Review
Pros
Stylish, cute, drives great, safe, comfortable seats, lots of trunk space
Cons
no leg room in back seat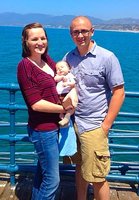 Best Small Car — The cruze is a great car for anyone without kids and not often having back seat passengers. It drives great, looks great, and is comfortable. It's priced very well and has many great features. I feel very safe in the car especially after my husband got into an accident with another car where our car was barely damaged and the other car was totaled. The only bad thing about this car, in my opinion, is the lack of room for back seat passengers. Car seats are a tight fit and passengers are always uncomfortable. However, if its just you and no kids this wont matter so much.
Primary Use: Commuting to work
MizzCruze

writes:
2011 Chevrolet Cruze 2LT
Review
Pros
its beautiful, powerful for a little car, ive never have had problems
Cons
there isn't a whole lot of leg room in the back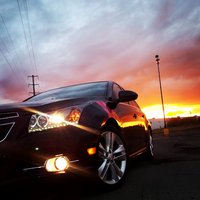 I Love This Car To Death!! — there is nothing to hate about this car, it looks stunning drives nice and is just beautiful! repairs can be costly but so far i have had no major problems that need fixing. The front pillars can cause a little bit of a blind spot but you learn how to look around them just like any other vehicle, oh after market parts can be very pricey as well and some what difficult to install depending on the area of the car you are working on, i had to remove the whole bumper to replace my head lamps unit things, but it was well worth it in the end :)
dg46000

writes:
2011 Chevrolet Cruze LTZ
Review
Pros
Great power from a 4-cylinder motor. The transmission has crisp shifts and is very predictable. All 4 windows are auto-down with the driver's window being auto-up also. The sound system is designed by Pioneer with a subwoofer and tweeters in the front--great sound. The seats are made for long hauls. It's fun to drive and it gets great gas mileage, especially short-shifting in manual mode.
Cons
There is some turbo lag. Pedal to the metal--expect lag, but just cracked, it scoots. It takes a full-synthetic oil to conditioin and cool the turbo (so I understand) the Chevy dealerships have. An oil change (every 10k miles) tire rotation is $40 or so.

A Wolf Of Four-door Clothing — Chevy did their homework on this car. It reminds me of the Porsches I've riden in. There are no squeaks or rattles. It is put together very soundly and engineered well. The windows go up and down quicker than other GM vehicles I'm used to as well. I wish it had a heated steering wheel. The heated seats are great with hi, medium and low settings for both the driver and the pasenger. There is plenty of leg room in the rear as well for two adults. The rear seats are 40-60 split fold-down.
Primary Use: Commuting to work
Kristina

writes:
2011 Chevrolet Cruze
Review
Pros
Appearance, Handling, Overall Fun to Drive
Cons
Slower Pick-up, Runs Low on Gas Quick (I live in NYC.)
Makes For A Good Impulse Buy. — The Cruze was another emergency buy. My Nissan Altima has gone from "Own" to "Owned" because I totaled it in an accident on 6/21/12. I'm okay, just a few bruises, scrape, and fractured wrist. Luckily, I had money to buy this car this time. Last year, it was just out of reach. It's Certified Pre-Owned. Only 7,700mi used and clean CarFax. Performance isn't bad. Takes a little bit to pick up [yet I do like hearing the engine purr]. Brakes and handles well. I, of course, love the appearance, inside and out. Cost of ownership is yet to be determined. Gas does tend to go a little quick between stop and go traffic and air conditioning use. I can't say much about maintenance yet. That's TBD.
Primary Use: Family transportation
Marianne

writes:
2011 Chevrolet Cruze 1LT
Review
Pros
It looks sleek and yet it didn't break the bank. If you get the 'connectivity package' you get all the cool bells and whistles.
Cons
If you have a larger family I don't know if everyone would be comfortable at all times.
Awesome! — I love this car. It looks good, runs great, and I didn't spend a fortune. I have recommended the Cruze to my friends and, so far, two of them have gotten a Cruze. I wish the back seat area was bigger, but at least there's a ton of trunk space.
Primary Use: Commuting to work
Erin

writes:
2011 Chevrolet Cruze 2LT
Review
Pros
I LOVE EVERYTHING ABOUT THIS CAR!
Cons
I HATE NOTHING ABOUT IT
Its Amazing! — this car is an awesome car! it has lots of power for a small car with a small engin. this car is all around awesome, it looks good and i get a lot of attention in it. i always get compliment on it too I've had it to many car shows where it is usually the newest car but a lot of people still look at it and ask me lots of questions I love it and I will always love it
Displaying 1 - 10 of 18 2011 Chevrolet Cruze reviews.
Reviews From Other Years
The 2014 Cruze Is A Good Compact Car, But Some Things Annoy Me
I just leased this car a few weeks ago. So I'll tell you my opinion thus far. One thing that I really liked about the 2014 Chevy Cruze, is the interior on the 2LT and LTZ model. When I test drove ... Read More
Read all 2014 Chevrolet Cruze reviews
Chevy Cruze
Not a whole lot to say, this car gets up when you need it (turbo is nice) takes a second to kick in though. Not the most stylish car, but its respectable. Kind of wish I still owned a Honda for the mo... Read More
Chevy Cruze... Great Car For The Money
Price, fuel economy, options... great value! It is the quietest car in its class. In my opinion, it is the best car for the dollar in this range. On top of that, the cost of insurance is really low as... Read More
Read all

9

2013 Chevrolet Cruze reviews
Cheap On Gas, Poor Quality, Unreasonably Expensive Parts
Parts are way too expensive! We also have 2011 bmw 7 series and some parts are cost more for cruze! They sell you a car for a decent price but they will make their money on service and parts. Today mo... Read More
Love Our Cruze Lt/rs
My partner and I bought our Cruze LT/RS with 14K miles. It has the premium audio and sunroof. We leased an LS prior to this and the difference in the engine and quietness is amazing. We get better ... Read More
Read all

16

2012 Chevrolet Cruze reviews
Looking for a Used
Cruze
in your area?
CarGurus has

58,909

nationwide Cruze listings starting at

$6,900

.