2010 Toyota Prius
User Reviews
2010 Toyota Prius
Review Ratings
Average Ratings from

38

reviews
Performance:
Appearance:
Build Quality:
Overall:
Review Highlights
Click to filter reviews below
Displaying 1 - 10 of 38 2010 Toyota Prius reviews.
gijoe208

writes:
2010 Toyota Prius Three
Review
Pros
50 MPG, lots of zip, very sporty and fun to drive, comfortable on long drives. Blue tooth is great. A really fun, road gripping car on any mountain road with power to spare. On the highway, easy to go 86 and not even realize.... in fact, you can be going at 75 mph and step on it and the car jumps! Seriously, a sporty fun car to drive.
Cons
Cargo cover is a must have add-on. Stock tires are done at 20k miles, MUST BE REPLACED BY 'LRR' TIRES OR MILEAGE WILL LITERALLY DROP FROM 50+ MPG TO 35 MPG.... that is a FACT! AND.... SOME TIRE STORES DON'T KNOW AND THEN ARGUE THIS FACT. Sadly most PRIUS OWNERS ARE UNAWARE. YOU MUST BUY 'LRR' (Low Rolling Resistance) AS REPLACEMENT TIRES...( yes, we found out the hard way. Les Schwab sold us the wrong tires, the car was sluggish, slow and we dropped to 36 mpg in half a tank of gas. Researched the problem and found the LRR to be the key. We ended up with Bridgestone Ecopias A/S- they ROCK! Super fast, super fun, and according to other Prius owners, increase mpg!.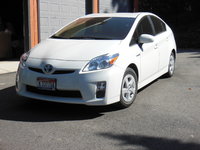 A Great, Solid, Fun Car, Would Buy Again Without Any Hesitation. — Love everything about this car! Fun and Efficient. Car is as tight now as the day we drove it home 4 years ago. Reliable, it holds its' value for a reason. Would not hesitate to say have no doubt with proper maintenance this car will last and last ... and stay tight.
Looking for a Used
Prius
in your area?
CarGurus has

31,024

nationwide Prius listings starting at

$1,795

.
Glennhockett

writes:
2010 Toyota Prius Two
Review
Pros
I does get 50 mgh even with today's ethanol hindered gasoline with careful driving. My old ones would get 50 mgh too before ethanol, but dropped to 44 mph after the ethanol was added.
Cons
I'm used to an Acura MDX and Toyota Avalon, so the seats are not that good. But they are better the my 2001 and 2005 prius'. Rear view and blind spots are worse.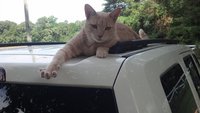 Very Efficient Transportation — It's more comfortable than my other Prius'. Better driver position. It's fun trying to squeeze the most mileage I can out of it. It handles well, I'm comfortable at 75 on the interstate or crawling around town on the battery. Braking is very good, acceleration good also with the battery and engine working together. Noise level much better when accelerating hard. It's a goofy looking thing, but it sure is sweet paying $30.00 to go 500 miles instead of $56.00 to go 340 in my MDX. Had a whomp, whomp noise that increased with speed, sounded like a bad tire, a guy at Sam's Club said he could feel the tires were wearing unevenly. So I got a new set of Michelin Defenders but had the same noise. My mechanic listened and said I had a bad wheel bearing, the right rear was really bad but the left rear was starting to go also. Seems strange having wheel bearing giving out at 80,000 miles. Mechanic asked if the car had been in water, some of the bolts in the wheel were rusted that shouldn't have been. So after spending $600 on tires I didn't need, plus another $500 to replace 2 rear wheel bearings, problem solved!
Primary Use: Commuting to work
Matt

writes:
2010 Toyota Prius Three
Review
Pros
To thumb my nose at the middle east and Texas!
Cons
Will not win many drag races but so what?
Unless Something Better Comes Along, I'll Buy Anohter. — The Prius is my second hybrid with a 2006 Civic as my first. The Civic would outrun the Prius on curvy roads and was a bit more fun to drive. I'm very impressed by the high degree of comfort, convenience and its ability to cruise comfortably at 90+ m.p.h. while achieving 45 m.p.g. with the Prius (Recent 225 mile trip home from NYC). Toyota made a wise decision to replace the smaller engine with the 1.8 Corolla engine. High build quality makes the car feel like it will stay new for many years and makes me feel like Toyota's bad press is contrived. Even though this is not a high performance car, it is fun to drive and can achieve a respectable average speeds most anywhere. The most fun however is driving in the city when one's able to silently sneak up on people and cause them to stare and wonder how this car can pass silently. I also find it entertaining to beat the EPA 50 m.p.g. estimate. I recently achieved 51.3 m.p.g. on a round trip to Boston while setting my cruise control on 80 m.p.h. as often as I could (notice an emerging addiction?). I applaud an organization that can build a product that actually delivers what is promised. I eagerly await Toyota's plug-in Prius! I also eagerly await the Model S Tesla!
Primary Use: Family transportation
Subbu

writes:
2010 Toyota Prius Two
Review
Pros
Great Fuel Economy car! Average 50 mpg. No other model in this category even came closer to this one for years now! Great technology.
Cons
Low power car. You can drive like a normal car, that will get you fuel range of only 35-40 mpg.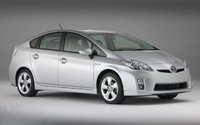 Little Dream — Very slim design with looks of a cute car. This nice little TOY is doing its JOB perfectly and keeping up to the expectations by saving the money on GAS! As long as I'm gentle to this TOY, it returns 50 mpg. In my rough times, it gave me 42 mpg! If you are obsessed with aggressive driving, I don't recommend this car to you! No major complaints. I may start to think about the battery after hitting 10 years or so on this car... by then, I may have plenty of options with current fuel prices!!
Primary Use: Commuting to work
Norka

writes:
2010 Toyota Prius Four
Review
Pros
I purchased our 2010 Prius several months ago using this website to steer me toward the best available choices. This car is extremely comfortable and deceptive in how much carrying capacity. There is sufficient room for four adults and with the rear seat backs folded down, one can haul all kinds of stuff. Having just had an small SUV for five years, I am not missing its hauling capacity.
Cons
I can't find anything I don't like about this car!

Great Prius — I especially liked the fact that this was a lease trade-in by someone who drove the car to and from work daily and gave it great care up until the time her new car was ready. I have gotten away from needing to have a current model when one that is two years old with 34K miles is available and saves me from absorbing first year's depreciation. I love the comfort of this car as well as the luxury of the way the Level 4 model is equipped. The fuel mileage is always at least in the high forties and most often shows 50-51 mpg. We drove from OH to ME several weeks ago in it and couldn't have been more pleased with it.
Primary Use: Family transportation
awj718

writes:
2010 Toyota Prius Four
Review
Pros
50 mpg consistently between 45 and 60 mph
Cons
Not child car seat friendly - low to ground

Love My Prius - For Two Person Riding — LOVE Gas mileage - consostently at 50 mpg unless speeds exceed 60 MPH - MPG drops to approx 40-42 mpg Handling - easy to park - accelerates well Safety Technology DISLIKE Hard to access child car seat Back seat ride is loud - seat is small
ictlax

writes:
2010 Toyota Prius Three
Review
Pros
Great all around car. Awesome gas mileage, good power for a hybrid, comfortable ride and nice features like the solar power roof (circulates air in car while car is off), rear camera, navigation system and eco/power modes.
Cons
Beeping noise (inside the car) when in reverse can get annoying.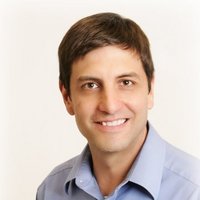 Best Car I Have Ever Owned — My 2010 Prius III has been great! I bought it for the obvious reasons, I travel a lot and want a reliable car with great gas mileage. But it is so much more than that, it drives and responds well, comfortably seats four with room for cargo, has an engaging dash and lots of extras. I enjoy driving this car. The mileage is increadible, but unless I really make a point to use the dash displays to maximize your mileage (which you can), it rarely reaches 50 mpg but I'm not complaining. I've been getting 45-47 while traveling at highway speeds of 75mph plus. No real negatives. I suppose it would be nice to have a manual option and in my dream world it would drive and handle like a sports car. Love this Car!
Zeiram3f

writes:
2010 Toyota Prius Two
Review
Pros
Overall one of the best vehicles I've ever driven or owned. Good things to say about it all around.
Cons
Limited rear visibility.

An Example For Future Auto Developers To Look Upon When Designing A Car. — What did you like or dislike about this car?The appearance of the car (3rd Generation Prius) is far better than its predecessors. The car is one of the most comfortable I've ever been in, suprisingly. Blind spots are obvious with this vehicles hatchback design, so if you're concerned about your ability to drive with limited vision, don't buy or complain about it. Decent level of road noise reduction. Maintenance on this car is extremely cheap, and gas mileage is amazing (48-57 mpg). Performance-wise, she isn't a hot-rod, and she's not a golf-cart. She's simply a very well designed commuter car that can get up and go, or sputter around town if you need her to.
Primary Use: Commuting to work
Prius3

writes:
2010 Toyota Prius Three
Review
Pros
Design, fuel economy, handling, comfort...great maintenance/follow-up package from Toyota
Cons
Rear window visibility when backing up - eventually you get used to it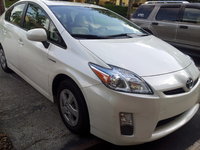 Good Looking & Low Maintenance Too — Love it all, pretty much. Fun to drive, low cost/high efficiency, and good looking to boot. Really enjoy the JBL sound system, and the fact that you can drive over 400 miles without refilling the gas tank. Thumbs up!
Primary Use: Family transportation
ptarnuzzer

writes:
2010 Toyota Prius Three
Review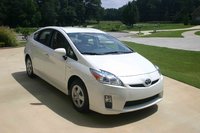 Awesome Commuter! — What can I say, there's not a car on the road with an internal combustion engine that gets better gas mileage! Styling is an acquired taste, but I like it. Tons of technologhy, and phenomenal gas mileage! I regularly get 58+ MPG!
Primary Use: Commuting to work
Displaying 1 - 10 of 38 2010 Toyota Prius reviews.
Looking for a Used
Prius
in your area?
CarGurus has

31,024

nationwide Prius listings starting at

$1,795

.