2010 Toyota Prius
User Reviews
2010 Toyota Prius Review Ratings
Average Ratings
from 26 reviews
Performance:
Appearance:
Build Quality:
Overall:
Review Highlights
Click to filter reviews below
Displaying 1 - 10 of 26 reviews
1
2
3
Next
Subbu

writes:
2010 Toyota Prius Two Review
Pros
Great Fuel Economy car! Average 50 mpg. No other model in this category even came closer to this one for years now! Great technology.
Cons
Low power car. You can drive like a normal car, that will get you fuel range of only 35-40 mpg.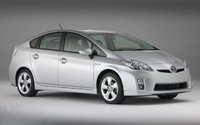 Little Dream — Very slim design with looks of a cute car. This nice little TOY is doing its JOB perfectly and keeping up to the expectations by saving the money on GAS! As long as I'm gentle to this TOY, it returns 50 mpg. In my rough times, it gave me 42 mpg! If you are obsessed with aggressive driving, I don't recommend this car to you! No major complaints. I may start to think about the battery after hitting 10 years or so on this car... by then, I may have plenty of options with current fuel prices!!
Primary Use: Commuting to work
Looking for a Used

Prius

in your area?

CarGurus has

34,611

nationwide Prius listings starting at

$3,378

.
Matt

writes:
2010 Toyota Prius Three Review
Pros
To thumb my nose at the middle east and Texas!
Cons
Will not win many drag races but so what?
Unless Something Better Comes Along, I'll Buy Anohter. — The Prius is my second hybrid with a 2006 Civic as my first. The Civic would outrun the Prius on curvy roads and was a bit more fun to drive. I'm very impressed by the high degree of comfort, convenience and its ability to cruise comfortably at 90+ m.p.h. while achieving 45 m.p.g. with the Prius (Recent 225 mile trip home from NYC). Toyota made a wise decision to replace the smaller engine with the 1.8 Corolla engine. High build quality makes the car feel like it will stay new for many years and makes me feel like Toyota's bad press is contrived. Even though this is not a high performance car, it is fun to drive and can achieve a respectable average speeds most anywhere. The most fun however is driving in the city when one's able to silently sneak up on people and cause them to stare and wonder how this car can pass silently. I also find it entertaining to beat the EPA 50 m.p.g. estimate. I recently achieved 51.3 m.p.g. on a round trip to Boston while setting my cruise control on 80 m.p.h. as often as I could (notice an emerging addiction?). I applaud an organization that can build a product that actually delivers what is promised. I eagerly await Toyota's plug-in Prius! I also eagerly await the Model S Tesla!
Primary Use: Family transportation
Norka

writes:
2010 Toyota Prius Four Review
Pros
I purchased our 2010 Prius several months ago using this website to steer me toward the best available choices. This car is extremely comfortable and deceptive in how much carrying capacity. There is sufficient room for four adults and with the rear seat backs folded down, one can haul all kinds of stuff. Having just had an small SUV for five years, I am not missing its hauling capacity.
Cons
I can't find anything I don't like about this car!

Great Prius — I especially liked the fact that this was a lease trade-in by someone who drove the car to and from work daily and gave it great care up until the time her new car was ready. I have gotten away from needing to have a current model when one that is two years old with 34K miles is available and saves me from absorbing first year's depreciation. I love the comfort of this car as well as the luxury of the way the Level 4 model is equipped. The fuel mileage is always at least in the high forties and most often shows 50-51 mpg. We drove from OH to ME several weeks ago in it and couldn't have been more pleased with it.
Primary Use: Family transportation
Zeiram3f

writes:
2010 Toyota Prius Two Review
Pros
Overall one of the best vehicles I've ever driven or owned. Good things to say about it all around.
Cons
Limited rear visibility.

An Example For Future Auto Developers To Look Upon When Designing A Car. — What did you like or dislike about this car?The appearance of the car (3rd Generation Prius) is far better than its predecessors. The car is one of the most comfortable I've ever been in, suprisingly. Blind spots are obvious with this vehicles hatchback design, so if you're concerned about your ability to drive with limited vision, don't buy or complain about it. Decent level of road noise reduction. Maintenance on this car is extremely cheap, and gas mileage is amazing (48-57 mpg). Performance-wise, she isn't a hot-rod, and she's not a golf-cart. She's simply a very well designed commuter car that can get up and go, or sputter around town if you need her to.
Primary Use: Commuting to work
Prius3

writes:
2010 Toyota Prius Three Review
Pros
Design, fuel economy, handling, comfort...great maintenance/follow-up package from Toyota
Cons
Rear window visibility when backing up - eventually you get used to it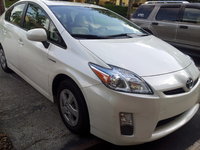 Good Looking & Low Maintenance Too — Love it all, pretty much. Fun to drive, low cost/high efficiency, and good looking to boot. Really enjoy the JBL sound system, and the fact that you can drive over 400 miles without refilling the gas tank. Thumbs up!
Primary Use: Family transportation
ptarnuzzer

writes:
2010 Toyota Prius Three Review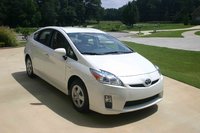 Awesome Commuter! — What can I say, there's not a car on the road with an internal combustion engine that gets better gas mileage! Styling is an acquired taste, but I like it. Tons of technologhy, and phenomenal gas mileage! I regularly get 58+ MPG!
Primary Use: Commuting to work
ken48burke

writes:
2010 Toyota Prius Two Review
Pros
The ride is still great after 16k miles. Very comfortable and easy to handle car with the best gas mileage around
Cons
Only negative is the visibility through the rear hatch when trunk is loaded; there is a horizontal see-through area on the hatch lid that becomes obstructed, which impacts your ability to see traffic behind you. Even after 2 years of ownership, that is still an irritation. Compared to my Honda CRV, storage space is considerably smaller, which is a problem when traveling as a family. Engine strains when climbing hills in the Cumberland Gap area, but since we don't go there so often, that's a minor complaint. Overall, pickup is adequate.

Overall, A Great Car With Some Minor Downsides — Solid history of great performance. If you have to buy a car these days, it makes the most sense to buy a hybrid because the gas engine is going to be the buggy whip of the 21st century. This car is excellent for a number of applications, but has some downsides. Before you buy, make sure that the visibility issue, mentioned above, is not a problem for you.
Primary Use: Family transportation
Perry

writes:
2010 Toyota Prius Review
Pros
Fuel economy is the best thing about it. (and saving the environment, of course)
Cons
Wheels need alignment and no one has the right settings to do it properly.
Halve Your Fuel Bill! — Great fuel economy. 5l/100km (20km/l) Had rust issues, but repaired (took a week) under warranty. Toyota reliability. Price is high on a new model. Look for 2nd hand. Has service plan, so no maintenance costs... yet... It is obviously under powered compared to most cars, but it's not meant to be raced or driven the way I do. Handling could be better, but will see once I put performance tyres on it.
Primary Use: Sport/fun (spirited driving, track racing, off-roading, etc.)
thelongwayhome

writes:
2010 Toyota Prius Two Review
Pros
fuel economy is 55-60 mpg depending on tires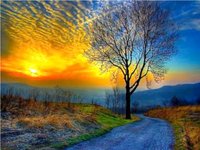 Darwinian Product — Survival in our world means increasing your mobility. Car manufactures are slow to create affordable economy cars. Toyota happens to be on the leading edge of marketing and distribution..I recommend this car and any Toyota product for everyone. YES
Primary Use: Commuting to work
VirginiaBeachMiles

writes:
2010 Toyota Prius Two Review
Cons
None - exterior styling maybe but that's personal

Go Get One. You Won't Regret It. — LOVE IT LOVE IT LOVE IT. What a great car for town driving. Fun to drive and suprisingly roomy for cargo and passengers alike. The seats fold all the way down into a large platform. Back seat is roomy enough for an adult to sit comfortably. I just filled my tank having only 1/4 tank left and it only cost me $18.00 (7 gallons). You can travel over 550 miles on a single tank of gas!!! A quality product at a reasonable price. I highly recommend for cost/enviornmentaly conscious people.
Primary Use: Commuting to work
Displaying 1 - 10 of 26 reviews
1
2
3
Next
Ask CarGurus about the 2010 Toyota Prius
Average response time:
8.5 hours
,
# of Toyota Prius owners:
948
Looking for a Used

Prius

in your area?

CarGurus has

34,611

nationwide Prius listings starting at

$3,378

.