2010 Lincoln MKZ
User Reviews
2010 Lincoln MKZ Review Rankings
Have you driven a
2010 Lincoln MKZ
?
User Reviews
Displaying all 5 2010 Lincoln MKZ reviews.
CarGurus
http://www.cargurus.com
2010 Lincoln MKZ AWD
Review
Pros
All wheel drive handles very securely, rear seats go down for vast storage when needed. Beautiful interior and high-tech features, gas mileage on highway not bad (29 mpg) for a car with some significant power, nice front seats with heat and cool.
Cons
Gas millage in city disappointing (AWD) = 17.5 mpg, autoshift doesnt return to 1st gear at stop when in 2nd and will downshift automatically when floored (scary). Other that that - great car.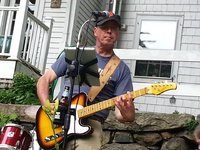 Great Used Car — I bought my 2010 MKZ AWD in summer 2014 off a lease with 32,000 miles. It looked like it just rolled off the showroom floor. In general the car handles beautifully with plenty of power and a very secure road feel with the AWD - a little bit floaty in the front end unlike some of the European cars, but it is after all a Lincoln. The car is extremely comfortable with great leather front seats, heated and cooled, and very well laid-out controls. High tech stuff works well for iPhone integration and navigation and the sound system is good, but not great for a car that originally cost $43,000. Mine has the rear-view camera (great), backup warning system (awesome) and lane change warning (works well). Very disappointed that Lincoln and Microsoft have not updated the Sync operating system to keep up with 4 years of technology advances (update Fall 2015: new version 4.x released that significantly updates iPhone use including much betterUSB charging, read support for text messages and better access to music on phones). The iPhone iTunes integration if apparently out of date and the software to fix it doesnt work well on modern computers; however, the hard-drive jukebox built into the car is very useful. Overall its a great used car. Originally I was going to buy a small SUV, but the features for the price and ability to put down the rear seat backs convinced me that a small luxury sedan would be more fun to drive. It has lots of terrific features but, since no one really seems to want Lincoln sedans, seems to have depreciated very quickly - so pricing seems to be a huge bargain. Yet, all ratings of this and its Ford and Mercury siblings put it at the top of the quality ratings - so Im hoping for the best - so far, so good.
Primary Use: Commuting to work
Looking for a Used
MKZ
in your area?
CarGurus has
13,252
nationwide MKZ listings starting at
$2,995
.
CarGurus
http://www.cargurus.com
2010 Lincoln MKZ AWD
Review
Pros
Very comfortable and stylish interior, rear seat backs go down to create an impressive amount of room, good power, all-wheel drive works very well.
Cons
Gas milage is pretty poor - around 17mpg in suburban commute, but around 27 on highway. Microsoft operating system not updated regularly causing problems with newer smartphone upgrades.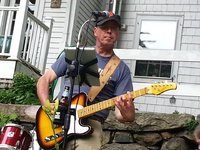 Lbarzin@mms.org — Bought this Lincoln off of a lease with around 35,000 miles and have put another 25,000 event-free miles - I was going to buy a small SUV, but prefer driving a sedan - the all-wheel drive makes it an excellent commuting car for New England weather and with the rear seat backs down, you can fit a bicycle... almost anything really. The car is well-built and handles reasonably well - it's not a sports sedan - more of a cruiser, but has plenty of power. My model has every option so the features are very convenient: auto-HID headlights that turn with the steering, auto wipers, backup camera, lane change and rear sensors, 10 GB "jukebox" 11-speaker stereo, Sirius radio, heated and cooled seats, bluetooth smartphone integration for phone and music, GPS, auto temp control.
Primary Use: Commuting to work
CarGurus
http://www.cargurus.com
2010 Lincoln MKZ Base
Review
Pros
Great stylish car that is not only comfortable but also very responsive.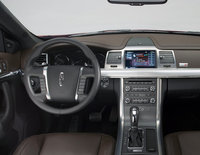 Great Car — After extensive research on many different vehicles, I decided to purchase this car for se as an additional vehicle. I have been most satisfied with the ride, performance, and reliability of this car. i use this car as a spare car and have owned it for nearly three (3) years. I have taken it on long and short rides, used the trunk and rear for transporting most anything, and I have found it to be most reliable, fuel efficient, and comfortable. I love this car for many reasons as mentioned above, yet didn't mention comfort, ease of accessibility of all controls, the heated and cooled seats are great, and the air conditioning and heating system, in addition to the external code entry are most efficient and very useful. I liked the vehicle so much, that I decided to purchase a 2012 Lincoln mkz as an additional spare in another location. This car perfectly satisfies all my needs and exceeds all my expectations.
Primary Use: Family transportation
CarGurus
http://www.cargurus.com
2010 Lincoln MKZ Base
Review
Pros
Comfy, good mpg (28 hwy), heated & cooled seats are super! Enough room for a normal family, big trunk and t makes my wife happy, happy happy.
Cons
Front seats feel a bit too vertical because of the headrests. Ford Sync was designed by Microsoft idiots! Once it is programmed, it's OK, but just try to figure out the programming without a week-long course!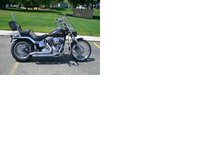 Great Car, Sync Sucks — If the Sync was pulled and you just had a normal radio/CD player and GPS, this would be close to perfect. The car handles well, has plenty of power w/o burning up the tires. It is the car we use for long trips because of good mileage, comfort and plenty of room.
Primary Use: Family transportation
CarGurus
http://www.cargurus.com
2010 Lincoln MKZ Base
Review
Pros
Everything, looks great, drives nice
Cons
doesnt have the new sync
Displaying all 5 2010 Lincoln MKZ reviews.
Have you driven a
2010 Lincoln MKZ
?