2010 Kia Soul
User Reviews
Average Ratings from

44

reviews
Performance:
Appearance:
Build Quality:
Overall:
Review Highlights
Click to filter reviews below
Displaying 1 - 10 of 44 2010 Kia Soul reviews.
SandyGr

writes:
2010 Kia Soul Sport
Review
Pros
It was beautiful and fun to drive until it decided it have a mind of it's own!
Cons
INVOLUNTARY ACCELERATION and BRAKES DIDN"T STOP THE CAR when I needed them! See pictures. Lurching when I approached a stop with my foot on the brake. Also, when the accident occurred, it didn't stop pushing with my foot on the brake and I shoved the transmission into PARK! I had to turn off the key to stop the KIA from advancing forward and pushing into the vehicles in front of me while all of us were at a stop light in town!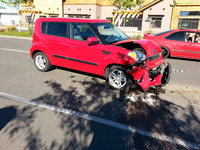 Involuntary Acceleration/engine Lurching. My Foot Was Buried Trying To Brake/stop! — My 2010 KIA SOUL which we bought from the dealer fully reconditioned used (one year ago), took off from a dead stop at a stop light with my foot on the brake when I began to release the brake to move forward. I was a car length behind the pickup in front of me and my KIA Soul jetted SO FAST, it shook and made this high pitched screaming sound, on it's own that it "slammed forward" into the pickup in front of me. After impact, I couldn't stop the car from continuing to push into the pickup which pushed into the car in front of him and that one into the next car in front, but when I slammed "my KIA" transmission into PARK, it continued to push and I could only get it to stop by turning off the key! The RPM's were as high as they could go on the dial and so was the speedometer, they were buried on the dial. I've never had a ticket or an accident and I am a very responsible and honorable working citizen and wife and mother of 42 years. I was merely in town, one mile from home, driving to my mother's house. The traffic was extremely heavy and none of us were going over 35 MPH in a 40 MPH zone when we slowed and stopped for a light after a long and slow drive down a hill. I was about the 10th car in a row from the light with stopped traffic behind and in front of me. The impact caused severe seatbelt bruising and my left foot hit the brake pedal which I was trying to "BRAKE" and also my left foot (which had been comfortably resting) hit the ridge of the fender well on the floorboard where you can rest your left foot on. My foot has some issues but it is not broken. I also have sinus infection from the chemicals of the airbag. NO ONE came to my aid but to the others. I got myself out of my car and ran to the others apologizing and showing great concern for all others involved. No one else was hurt badly. I had (and still have) full coverage insurance however not PIP coverage on me (at the time but I do NOW) and my Drs offices' are scared to treat me even though I have confirmation from my Blue X Blue Shield that they will in fact cover the medical costs since I did not have PIP insurance for myself at the time. (My injuries are all still pending since the accident was recent on July 20th (2013) and it is now Aug 12th, 2013). I also have muscle separation from the seatbelt (thank heavens it works!) and hemotoma. I have been treated at an urgency care clinic recently but in another state since I was destined for a trip 6 days after the accident anyway. My insurance co., has totaled the KIA since it has massive front end damage including the engine was pushed into the firewall and the frame of the car was bent and cannot be repaired however they cannot "completely" payoff the loan so I am stuck with the remaining cost of the loan. I WILL NOT be purchasing ANY KIA at all in the future, of any size and model even though I loved my KIA for around town and it saved alot on gas but not it didn't get what it said it would get. It got 20-22 MPG around town. I never took it out of town. I will stick with an American made car and one that is big and trustworthy! We own a Chrysler Pacifica for a second car, at least it is reliable and that is what I will drive for now, the heck with trying to save a few bucks for mileage! I have contacted the KIA dealership and they said without them researching the problem of which someone would have to pay for the tow and "pay" for them to do the research, they would not be able to help me!!!!! GEEE...do you think they might find a problem with their car??? I doubt it! Obviously the Insurance company owns the car now! Sandy
Primary Use: Commuting to work
Looking for a Used
Soul
in your area?
CarGurus has
27,410
nationwide Soul listings starting at
$5,655
.
Scott

writes:
2010 Kia Soul Sport
Review
Pros
Very roomy for such a small car, with a versatile interior. Excellent gas milage.
Cons
Styling might not appeal to many drivers, and the ride can be harsh.
Fun Little Commuter Car For Short Trips, Especially With Gas Prices Going Up! — The Kia Soul is actually my wife's car, but I drive it a lot too. It's quirky looking, but not ugly as much as cute. It has a very truck like driving position, but is more car like than SUV. It handles very well and has a very tight turning radius, but it's ride is choppy and harsh on rough or uneven pavement. Performance is adequate but hardly sporty, but it does get excellent gas mileage.
Primary Use: Commuting to work
Valerie429

writes:
Pros
Safety, Standard Features, Appearance, Cost of Owndership
Cons
Interior Could Be Upgraded

If You're Practical And Want To Save Money, Buy The Kia Soul — The performance of the Kia Soul has been great. What I love about this car is that it has a high safety rating, good on gas, good IIHS rating, several standard features that other cars in it's class doesn't have, roomy interior, and a unique, sporty exterior. In addition, it comes with a very generous 10,0000 mile/10-year warranty and Kia offers free roadside assistance if anything should happen. I also save money on my car insurance with this vehicle because of is safety rating. In my opinion, manufacturers can't/don't build cars to last, else they would go out of business because no one would ever need a new car. I decided to invest in the Kia Soul because it was fun to drive, affordable, had low-gas mileage and came with a great warranty. Thus, lowering my overall cost of ownership until it's time to get a new car.
Primary Use: Commuting to work
libertyroot80

writes:
Pros
Fuel Economy is excellent!
Very Spacious with the seats folded down.
Great sound system.
Cons
With children there is very little room for more than two older and one baby.
Does not do very well in winter weather, even with stability control.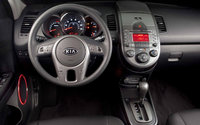 I Love This Car But It Has Its Downfalls — Fuel Economy is excellent. I drive this car from Branson to Springfield for work daily four to five days a week. I fill up on Monday and the gas lasts until the following Monday. For as small as it looks it hauls a lot! We bought a 60" screen TV and a wooden stand for it to fit on and both fit in the Soul with room to spare. The sound system is AWESOME! Many people have asked if the system was in the car when we bought it or if we had someone put it in for us, then we we tell them it was a factory system they do not believe us! If you have a family of more than 2 1/2 children there is no room for them to sit! We have four children and we can fit one older child on one side, one older child on the other side, and a car seat in the middle. That is the full extent of the space we have, leaving one child at home since there is no where for them to sit. If you live in an area where it rains then freezes or snows you are SOL if you need to go up even the smallest of hills. Where we live there are small hills and when it snows or gets icy the car refuses to move.
jfgoodman

writes:
Pros
The most reliable car I have ever owned. I have owned many, Ford, Dodge and Saturn

Excellent Value — I love this car. Reliable, practical and economical. It has 95k miles now and only routine maintenance. i would recommend this vehicle to anyone. excellent traction control in central new york winters. I would not hesitate to buy another one.
Primary Use: Family transportation
dlrjb64

writes:
2010 Kia Soul Denim Special Edition
Review
Pros
This car is stylish and sleek, love the exterior and interior look. It is roomy compare to most sedans and is higher off the ground which I like. I have the limited edition so it has all the upgrades. Gas mileage is great, I get 29/30 most of the time, and that's driving in the small town of Bend, It has gone through two winters without snow tires and does fine. I have not had any problems at all with this car. It has a high safety rating and 6 air bags.
Cons
It does have a blind spot...for all that this car says it is, it is best that you realize that it is a practical car, not an suv 4 wheel drive, but a wagon/hatchback front wheel drive-which sometimes can be misconstrued. I like this car very much.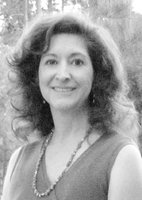 Sporty,fun To Drive, Dependable Car — This car is a fun ride and great gas mileage, I like the 18 inch tires, that makes it seem bigger and more midsize. It has done well in 2 snowy winters already. Safety of this car is also a plus!
Primary Use: Family transportation
Patricia573

writes:
2010 Kia Soul Base
Review
Pros
huge interior, well thought out car
Cons
it should have a stuffed hamster on the dash

Great Car, Great Value, Great Warranty, Good Gas Mileage, Well Thought Out Vehicle. — Interior huge! Good acceleation, getting used to all disc braking. Only repair is that the engine light has come on twice because of sensor not denoting gas cap is tight. Appearance great---heads turn! Cost of ownership--insurance only increased $20 more than my 1999 Taurus! Gas mileage is as stated. Car is really fun to drive!
Primary Use: Commuting to work
EloyOrozco

writes:
2010 Kia Soul Shadow Dragon Special Edition
Review
Pros
Never breaks down... never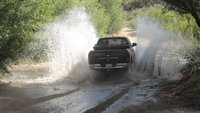 Reliable Commuter And Family Car — I drive over 30k miles per year and this car has never let me down.. proper care and maintenance and it just keeps going. about 29mpg with my heavy right foot. good looks, good audio, comfortable, No real complains, I have been complemented for the dragon designs many times.
Primary Use: Commuting to work
cincojan

writes:
Pros
Great cargo area, good for tall driver or riders, versatile. Bluetooth & IPOD, USB ports are great and I love my Sunroof. 6 airbags for safety, traction adjustment and Homelink for the garage door are options on some higher end autos and standard with the Soul.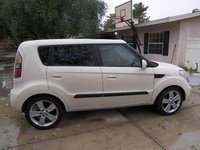 Always Gets Looks And Questions! — Great car for the price and it hasn't hiccupped since I have owned it, fill it with gas and go, starts every time, gets me where I need to go. I am shocked at how much room is in both front and back seats. I have a very tall family and even the 6'4" nephew fits in the back seat without pain!
Primary Use: Family transportation
roseoftx

writes:
2010 Kia Soul Denim Special Edition
Review
Pros
This car is an attractive blue color with the sporty stripe that is very eye catching. It has more room than a sedan and I like the larger tires. The height if this car is very nice. The extras-Sunroof, audio upgrade package, foglights and other accessories makes it feel complete, Topping it off with a 9.4 safety rating and 6 air bags, it is good to go! The gas mileage is average 28/31. The 10 year warranty is excellent!

Cons
A bigger engine would be nice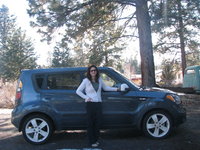 This Is A Great Looking Sporty Dependable Mid Size Fun Car , — Nothing really, but for those looking for a muscle car this is not one, It is a great car for a smaller family, Space is limited for hauling. I like a bigger engine, and a bit more cargo space. All wheel drive.
Primary Use: Commuting to work
Displaying 1 - 10 of 44 2010 Kia Soul reviews.
Looking for a Used
Soul
in your area?
CarGurus has
27,410
nationwide Soul listings starting at
$5,655
.