2010 Honda Accord Crosstour
User Reviews
Displaying all 8 2010 Honda Accord Crosstour reviews.
Donovan5498

writes:
2010 Honda Accord Crosstour EX-L 4WD w/ Navigation
Review
Pros
Very quiet and comfortable. Amazing sound system. Tons of passing power. 4WD works amazing in rain and snow.
Cons
Limtied cargo capacity for hatchback. A little slow off the line for 270hp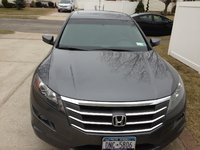 Very Satisfied — If I was going to own a car, this is the one to own. Not quite big enough for family of 5. Anything smaller than that it would be great. Engine is strong and handling is superb. Very quiet ride and the interior is of Acura quality.
Primary Use: Family transportation
Looking for a Used
Accord Crosstour
in your area?
CarGurus has
464
nationwide Accord Crosstour listings starting at
$9,991
.
maximus1719

writes:
2010 Honda Accord Crosstour EX-L
Review
Pros
The most smoothest ride in the Honda family. Excellent cargo space.
Cons
Seems pricy but you are buying a top notch luxury vehicle.

You Need To Drive One! — You can look at my other review for our Accord EX-L V6. Same pertains here. However, when we purchased this car we assume it was an Accord with more cargo space, That could not be more incorrect. It is more like an Acura. Super smooth ride and even better acceleration than the V6 accord. I don't believe these are selling well for Honda and it is on them for not marketing it correctly. $36k seems a lot for this car but it rivals $40k and $50k vehicles all day long. This is hands down the nicest car I have driven.
Primary Use: Family transportation
ungringoloco

writes:
2010 Honda Accord Crosstour EX-L 4WD w/ Navigation
Review
Pros
Comfortable, Great all-weather driveability, Sound system, Nav & Backup camera.
Cons
Loose steering, poor turning radius

My First Honda Automobile. — After being a loyal Audi owner for the last twenty years, I decided to look for other options. I needed a family car that was roomy enough for me (6'2" 240) and didn't cramp my 13 wide feet. So many cars of today even large vehicles (Caddies, 300s, etc) have that large "hump" that rubs against your leg when you drive - I can't stand it. The Honda Crosstour was one of the few vehicles that didn't have that annoyance. I wanted all wheel drive, leather interior, and Nav. I was really impressed with how comfortable this car is. I have taken it on three 600 plus mile trips in the past year and have loved it. With cruise set at 70, I was getting 34 miles per gallon. The sound system is great - my children love it. It is peppy enough when you nail the gas when you need to. It is nothing like my last car (330hp biturbo A6) but it is certainly more then adequate around town as well as on the highway. I have had zero maintenance as of yet having owned it for two years and placing about 15000 miles on it. My Honda CBR1000 motorcycle was virtually maintenance free and this is seeming to be that way as well. The only complaint I have is handling around corners is not so tight and smooth. This is perhaps just because I was used to driving Audi's for the last twenty years. All in all, I am quite pleased with my purchase - people either tell me it is a really cool looking car or some close friends have mentioned they are not sure of the look. It is fun to drive, comfortable, gets good gas mileage and has not cost me an arm and a leg to have repaired. Those are the important things for me.
Primary Use: Commuting to work
charlieknight

writes:
2010 Honda Accord Crosstour EX-L
Review
Pros
Unique, leading edge at least for Honda. Doesn't look like all the other 50 million Honda Accords out there!
Cons
Not as agile as I had hoped the turn radius is a bit larger than I had hoped.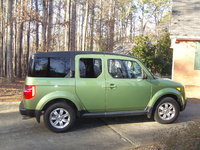 Love It! — My wife had a 2000 Merceeds E 320, little things were starting to go wrong Dash lights comming on. Nothing serious just basicly wanting a new car. I have fallen head over heels in love with my Honda Element, so I wanted to get her into a Honda. I researched the Accord Crosstour and really liked it. No surprises what people said about it is ture the hatch back creates a bit of a bilnd spot, if you like the look of the hatch back you accept the resopnsibility of looking twice! I'm really impressed with the (VCM)"Variable Cylinder Management," the car runs on all 6 cylinders if needed or only 3 cylinders when practical. Very high safety rating and what can you say, "It's a Honda!"
Primary Use: Family transportation
mav1964

writes:
2010 Honda Accord Crosstour EX-L 4WD
Review
Pros
4WD, memory driver seat, quickness, build quality and unique styling
Cons
No power liftgate, push button start, blind spot system. Rear back-up camera should be standard due to limited visibility from rear window

A Very Solid Vehicle All Around, Honda Came Very Close To Making A Perfect Cuv — The build quality is far superior to the Venza that I owned previously. I know the "net chatter" has been negative, but you really have to see the car in person and drive it to appreciate its attributes. The ride is smooth and quiet, much like a luxury car that would cost more. The braking is solid and you feel the road with the steering. In addition, it's really fun to drive and still hugs corners pretty well regardless of its size and weight. Seating is very comfortable and the leather embraces you but still has firm support for your back on long rides. The styling is unique and I like that, versus the "sea of sameness" from the other CUV's out there. If you want a station wagon or CUV hauler, this isn't fo you - but it fit me like a glove.
Primary Use: Commuting to work
Sabina

writes:
2010 Honda Accord Crosstour EX-L
Review
Great — I love the car! It rides very smooth. The car is very spacious. Interior is ver nice and person friendly. I would recommend this car to anyone. The car is very fun to drive. I would be in it all the time.
Primary Use: Family transportation
truguy

writes:
2010 Honda Accord Crosstour EX-L
Review
Pros
Unique styling. Lots of bells and whistles. Power to spare. Quiet ride. Lots of storage. Cockpit feel.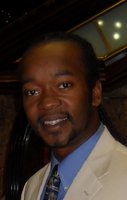 Loving My Honda! — Just this past weekend I purchased a 2010 Honda Accord Crosstour EX-L with 32,000 miles on. This baby has all the bells and whistles, with the exception of the Navigation package. I couldn't be more pleased! The car is so much bigger on the inside than it looks on the outside. Lots of storage both in the cockpit and in the rear. I love that they didn't follow the cookie cutter mold of just about every other crossover vehicle on the market today. The V6 is silent, but DEADLY! Lots of power. She may not be the quickest off the line, but she'll put you back in your seat if you give her a second. The ride is smooth. Very little cabin noise. After driving my 97 Toyota Camry 4Cylinder for well over 260,000 (and counting) I do kind of get nervous watching that gas gauge drop so swiftly, but hey I purchased a V6. I have yet to determine if it actually get's the mileage that they claim. With all the thingamajigs and do dads that this car has, I was surprised to find that they had no MPG calculator. (Maybe that WASN'T an oversight)?? I'll revisit this later. 06/03/2013 - Update- Ok, I have had my Crosstour now for almost 3 months now. I have done a decent bit of driving, although no real extended highway driving yet. So far, I am actually impressed with the fuel economy of the car. I was expecting not to be, because the only complaints that I had heard about the car were in the area of fuel economy. In my first week of ownership, before I had figured out the "eco" function, I was getting about 19 miles to the gallon with the mixed highway and city driving that I do. Now, utilizing the "eco" function whenever possible, I get about 22 miles per gallon quite regularly. A tank of gas gets me a little over 400 miles. I have yet to see what I can get on a real, cross country, interstate road trip. Seeing as how the manufacturers mpg rating was 18 city and 27mpg I'm looking forward to trying to squeeze 30 mpg out of my Crosstour on a good highway road trip! It's looking pretty doable! New Update 05/15/15. I have now had my Crosstour for a little over two years. My mileage is now at a little over 90,000 miles. I have put over 60,000 miles in this car in just over two years. Still flawless! I have replaced a battery and my front tires. Outside of regular oil changes, that's been about the extent of my maintenance. I expected nothing less from a Honda. The only malfunction that I have had thus far is the bladder that inflates the lumbar support in the driver's seat burst on me. It was my fault though. I keep it inflated to the MAX because I suffer from lower back pain. I also have a bad habit of pressing myself very firmly into the driver seat when I first enter the car. I put my foot on the floor and press back into the seat. I don't know why I do it. I just do. It helps me to get comfortable. Well, I did it one too many times, and maybe a little too hard, and the bladder popped. Other than that, smooth sailing. I have done a GA to FLA trip in the past two years and I got almost 500 miles to a tank using cruise control. If you drive it gently, you CAN get pretty good fuel economy out of this thing.
Primary Use: Commuting to work
Anonymous bought one because:
I got a great deal only $500 over current auction prices that for its 80K miles was $2500-3500 better than most asking prices. Best car I ever owned. Good power and ride. Different styling and rear view should not be reason to reject this choice. Get lots of looks, especially in Canada.
Displaying all 8 2010 Honda Accord Crosstour reviews.
Reviews From Other Years
Almost A "sport" Crosssover.
Need a little more torque, but the inside finish is great! I wish it had more creature comforts like automatic unluck as soon as the driver doors unlocks. A good ride for family needs. Lacks the punch... Read More
Read all 2011 Honda Accord Crosstour reviews
Looking for a Used
Accord Crosstour
in your area?
CarGurus has
464
nationwide Accord Crosstour listings starting at
$9,991
.