2010 BMW 3 Series
User Reviews
Average Ratings from

18

reviews
Performance:
Appearance:
Build Quality:
Overall:
Review Highlights
Click to filter reviews below
Displaying 1 - 10 of 18 2010 BMW 3 Series reviews.
Arvindsabesan

writes:
2010 BMW 3 Series 328i Convertible SULEV
Review
Pros
Great looking car. Amazing handling. Convertible function
Cons
Limited room for backseat passengers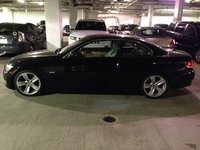 Excellent Car — Excellent Car. Well Maintained. New tires. Fully loaded. Great handling. Unique color combination. Convertible function. Low Miles. Good fuel economy. Has Premium package, sports package, comfort package, cold weather package and navigation. Heated seats and heated steering wheel Excellent BUY
Primary Use: Commuting to work
Looking for a Used
3 Series
in your area?
CarGurus has
35,070
nationwide 3 Series listings starting at
$1,000
.
ichap003

writes:
2010 BMW 3 Series 335d
Review
Pros
Great comfort, reliability and quality
Cons
The price of basic parts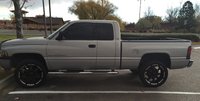 Amazing Bmw Doesn't Recall The Injectors — I love the power, more torque than the M3 of the same year, the power and convenience that are applied to the car are outstanding. The quality of everything inside and out is great as well. Looks, wow what can I say, He is sexy and just a damn good looking car. The Power, O my G-D, I've been asked, so you couldn't get a faster car, apparently not. Maintenance, I hate you so much for one thing BMW, the cost of parts. There is one particular part and I would say to anyone thinking about getting a D to do it. But the Injectors, which all go out for no apparent reason cost 650 inch. BMW is not recalling these, no, every injector that goes out, they're recommending us to get 6 new installed to the tune of 4500$ all around. Here is the kicker these injectors the replacement ones that is, do not have the same part number. Hmmm, so what you're saying is that BMW sees that the injectors that are coming with the vehicle are garbage, so they're changing them to a more reliable one but not recalling the injectors because they're faulty but making the consumer buy 5k$ worth of work on a vehicle because they don't want to fix their own mistake. Don't get me wrong I love BMW's but this is such a crock of SH*& that it makes me angry, i mean at least release the rights to the injectors so some other company could manufacture them and I wouldn't be down 5k, besides that I had to spend another 2500$ doing a carbon cleaning, and replacing the EGR valve, because I wasn't the original owner, That was yet another frustrating incident. The GDI, gas direct injection, is an amazing technological feat, that diesels have been doing for some time i may add. But this also causes an issue, The regular fuel injection process, ends up cleaning the intake's top end of the valves, by spraying fuel down the intake and therefore the carbon that is created by burning fuel doesn't build up. GDI, does not do this, the build up got tho the point in this baby that the EGR valve was basically damaged, and should've been covered by the BMW emissions warranty, but again no. They made us pay out of pocket, as I was getting Medically retired from the Army for injuries sustained in the line of duty, costing thousands and thousands of dollars, just in time for me to not know when the retirement pay will kick in, Thanks BMW. The back seats, meh, they're not huge but unlike the E46 I had, they have room and people can actually sit in the back comfortably with us in the front still in relative comfort. Handeling, what can I say, Power plus grip and technology to back it up, just wow. The front seats, they're amazing comfortable, and you feel like you're strapping in to fly a jet, it kind of is the case. reliability, minus the things that should be recalled but won't be, is astounding, starts every time and runs great. As a family car, it has that down, its fast comfortable and reliable. I love it, and it can blow some cars out of the water. Price, it was used and we got it for a deal, its maintenance cost drives the rating of the price down because of that, but it is worth, if the other issues were to be fixed, the price, original MSRP of 51kish and our used price of 25k is a good point. Cargo capacity, I rate in cars based on how many dead bodies i could fit in the trunk, Im kidding. The truck is large, and spacious, i can and have fit may items from storage units in the trunk, i buy and sell them, yes like storage wars but not staged. It is a good size and could easily be used to pack enough stuff for a cross country trip. Overall I would love to have given it 5 stars, but in the end of the day, I simply can't do that. Not only are parts that should be recalled and things that should've been under warranty not, and therefore coming directly from my savings killing me. But its is the principal of it, if I got a part for this car, other than something simple. I could not install it and many shops can't either, because BMW does not release their programming information. Great example, I had a E46, the predecessor to the E90, If i were given two fuel injectors, I could only install one, that being onto the E46, but still with some amount of hassle. Example 2 If i were given a fuel injector for my Toyota Supra, and one for my 335D, I could not install the parts onto the 335D because I do not have nor do i want to spend 15K$ to buy the rights for the program for one year. I do really love the car, but BMW has let me down, It pains me to rate this wonderful car lower than my 98 dodge ram. If BMW USA were to o i don't know, stop making thousands of once loyal customers pay substantial amounts of moneys to replace a flawed part, from their product, or even offer a stipend to help reduct the cost of said issue. I would not only raise my rating but once again I would venture forth and buy another Beem.
Primary Use: Family transportation
jmitchell123

writes:
2010 BMW 3 Series 328i SULEV
Review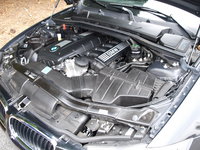 Great Sports Car — Really a nice, fun car with lots of power, looks great, handles great and has performed wonderfully, down side not suitable to attached a canoe to the top or pull a trailer, so if this is what you are looking for might need to look for suv
Primary Use: Commuting to work
RSullivan

writes:
2010 BMW 3 Series 335i
Review
Pros
This car is a beautiful, stylish and overall fun car to drive. I would never sell this vehicle if i wasn't in a pinch.
Cons
The amount of people that stare at you when you drive by.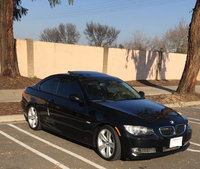 Immaculate — I loved this car for its sportiness, speed and luxuriousness. The rare black on black combination is a real eye catcher when driven. The car turns so many heads when its clean and even when dirty. The car rarely was in the shop but BMW made my visits very enjoyable. I want another one of these cars in the future to come.
Primary Use: Commuting to work
MattBMW

writes:
2010 BMW 3 Series 328i Coupe
Review
Pros
I love my car it handles turns like a champ, gas isn't so bad, it has torque and if you have sport you shift it in and it goes pretty fast. one of the most reliable cars BMW has made.
Cons
I would have to say price of things if you need maintain something for example getting an oil change is pricey or getting new tires but overall great car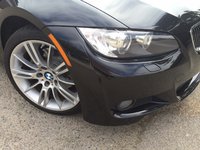 Car Of The Gods — There isn't much I can say about this car that you can't already tell by looking at it but lets be honest here Looks? sexy beast Drive? it carves the road like an olympic ice skater what more could you ask for? maybe two of em thats what This is a BMW car and the 2010 328i was the most reliable car they ever made period. get this car.
Primary Use: Commuting to work
tstar69

writes:
2010 BMW 3 Series 335i Convertible
Review
Pros
smooth handling, cornering, fast pick up, FUN to drive! Easy to use hard top
Cons
can feel a bit cramped for very tall people

This Car Made Me A Loyal Bmw Customer! — Appreciate the handling of this model. The turbo boost gives plenty of power. High performance luxury sports car that delivers. The feel behind the wheel is smooth, solid, tight, and gives the driver an exceptional driving experience. The convertible hard top is a great feature.
Valery

writes:
2010 BMW 3 Series 328i xDrive Wagon
Review
Pros
perfect dynamics and responsiveness
Sport And Utility In Perfect Size — Excellent combination of sport and utility. Ultimate sport wagon. Great response, dynamics, steering feedback. Great cargo volume. All-in-all - everything you need from the car: power, capacity, handling. Perfect packaging: all options are practical and rational. Media/Bluetooth/Navigation functionality is superb
wwdthu

writes:
2010 BMW 3 Series 335i Coupe
Review
Pros
great engine, nice fuel economy for the power. handling, comfortable sport seat, nice logic 7
AW+saddle looks awesome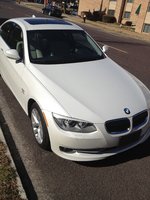 Great Update From 328 — get the fully loaded one. Sport package and logic 7is a must, navi is good to have just for a screen. Buy a stripped 3 would rip you off. The fully loaded one is top notched, and nice fuel economy is a plus
Primary Use: Sport/fun (spirited driving, track racing, off-roading, etc.)
Kathy

writes:
2010 BMW 3 Series 328i
Review
Pros
Very solid car. The steering is stiffer compared to other cars and you feel safe in your mini tank.
Cons
Owning a BMW does cost more, but at the same time you're paying for what you get (and you get alot of luxury). Gas is about $70 for a 16 gallon take and it will last you about 350 miles.
Lovely Colors - Wine/barbera Red Metallic Exterior And Beige Leatherette Interior — I recently changed jobs and stopped commuting, so I plan to sell the car. I got a Mazda Miata instead, but on longer trips the BMW would definitely be more comfortable. If I had to commute again. I would get this car. Great sound system too.
Primary Use: Commuting to work
thespurs50

writes:
2010 BMW 3 Series 328i xDrive
Review
Pros
Style, Comfort, Power, Control
Cons
Back Seats, Wood Trim.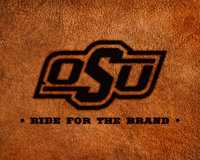 Amazing Car, Fun To Drive..."ultimate Driving Experience" — Ive basically only owned trucks but have been lucky enough to drive some very nice cars but never a BMW. I rode in one on the Autobahn(the only play to truly experience driving a car) but that was is. While shopping for cars I test drove everything and this car blew everything away. Yes, it might not have all the fancy options of a newer car but who really needs everything on a car. I do believe my most exciting thing has been the gas mileage. I have been able to average 20city and 30hwy without babying car at all. Unless you are just wanting a rocket ship(335i), the 328 has all the horsepower you could ever want and stays outta your pocket at the pump. Also love the all-wheel drive, it doesnt have that front wheel drive feel, you can tell it has that sporty rear wheel drive feel but is still a very capable bad weather car. The steering is also a huge plus, so tight and responsive. I feel like i can put this car exactly where i want and its just going to sit down and huge the road. My only disappointment is the back seats, space wise I wasnt expecting much but they are not comfortable, so if you are wanting a car with that you should look elsewhere. Not sure why they are so upright and hard but luckily i spend my time in the drivers seat! Hopefully this helps anyone looking!
Displaying 1 - 10 of 18 2010 BMW 3 Series reviews.
Looking for a Used
3 Series
in your area?
CarGurus has
35,070
nationwide 3 Series listings starting at
$1,000
.