2009 Toyota Matrix
User Reviews
Average Ratings from

16

reviews
Performance:
Appearance:
Build Quality:
Overall:
Review Highlights
Click to filter reviews below
Displaying 1 - 10 of 16 2009 Toyota Matrix reviews.
Steven

writes:
2009 Toyota Matrix S
Review
Pros
good car in snow very good handling good on gas
Cons
interior is terrible always stained with water spots
Good Car Overall But Interior Is Terrible!!! — how it handles in the snow and the fuel good on gas and cheap to repair overall but interior needs to be changed constant water spots that don't go away whats the solution?? does any one know email the owner im sure all of us have the same issues
Primary Use: Commuting to work
Looking for a Used
Matrix
in your area?
CarGurus has
1,485
nationwide Matrix listings starting at
$3,800
.
ddfreed

writes:
2009 Toyota Matrix Base
Review
Pros
Great low maintenance car, comfortable, sport like but with a smooth drive. Handles well. Good acceleration for a 4 cyl.
Cons
The seat is too low for me. I'm 5'1" and I need a pillow!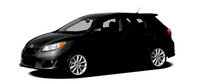 A Great Dar That Toyota Shouldn't Have Discontinued. — If there had been a little more luxury standard options, it would have been better differentiated from the Yaris and would have been more like a mini Rav4 - which is what I bought it for. I like the cargo space, I like the look -- much less boring than the Corolla and far better quality than the Yaris, I love the gas mileage -- I really don't know why Toyota discontinued it. My biggest complaint is that the seat doesn't go up high enough and I have to use a pillow.
Primary Use: Family transportation
Jay

writes:
2009 Toyota Matrix Base
Review
Pros
Tachometer, Power Windows & Locks, Key less Entry, Tilt-telescopic Steering Wheel, Air, Cruise, CD/Mp3/WMA Player with Auxiliary Input, Heated Mirrors, Height-adjustable Driver's Seat, "Matrix"-etched Scuff Plates, Rear-mounted Spoiler, Fog Lights, Splash Guards, Color Keyed Door Handles
The Matrix For The Masses — We have the base Matrix with Touring Package. Including: 4 spd Auto Transmission, Tachometer, Power Windows & Locks, Key less Entry, Tilt-telescopic steering wheel, Air, Cruise, CD/Mp3/WMA Player with Auxiliary input, Heated Mirrors, Height adjustable driver's seat, scuff plates with Matrix etching, Rear-mounted spoiler, fog lights, hood deflector, splash guards, color keyed door handles, Rust Check included. Acceleration in moderate-good, but nothing like our old Vibe GT, (that car would go 80 Km/h in 1st gear and it was a 6 speed manual). Braking and handling are both very good-excellent. It's a Toyota, so the build quality in never an issue. The appearance, in my opinion, has vastly improved. Where the Vibe was my initial favorite, with the Matrix seeming to conservative (on their inception), the Matrix now wins (in all avenues, for that matter) hands down. Mileage, as of yet is not as good as promised, but we'll see as the engine breaks-in properly. Again, being a Toyota, it is not foreseen that there will be any maintenance issues. This car is definitely fun to drive, the suspension feels tight and easily manageable on these horrible Nova Scotia roads, but not too harsh. This is a perfect car for anyone who has one or two small children. There is plenty of room in the rear passenger cabin to put a booster seat for our oldest, and a "Latch System" removable car seat for our infant. Then, though there is little-to-no no room left in the back seat for passengers, there is plenty of room in the hatch back for all of our supplies for the weekend trips to Grammy and Grampys' house. (i.e. Diapper bag, luggage for 4 people, toys for the baby and toys for big sister and even Daddy)
ophelious

writes:
2009 Toyota Matrix Base
Review
Pros
Build Quality
Stylish
Cargo Space
Comfortable Seats
Commuting
Cons
Rear Blind Spots
Toyota Recalls
Wheel Rims

Versatile Car For Everyday Driving — The Toyota Matrix is a good car for everyday use. Personally, I like the latest (and last) generation for styling (09-up.) It's subjective, but for me the earlier ones aren't quite as sleek and look too much like the Pontiac Vibe (which is to be expected.) With the demise of Pontiac, the last-gen Matrix finally came into its own. The engine has been reliable. Beyond normal maintenance, I haven't had to take it in. I was a little surprised to find that common parts for this car can be annoying to find. Spark plugs, brake pads, and the like generally have to be ordered in to your local auto parts place. It also uses a funny oil filtration system that requires a special wrench. Not a big or expensive deal, but it can be annoying the first time you go to change your oil and find the filter inside of a tube with a crazy cap on it. I don't find it to be under powered but it isn't particularly zippy, either. There is a sport edition available if you're looking for more HP. Toyota has been involved in a lot of recalls of late (at least a lot for Toyota.) The Matrix has a few. It's more annoying than anything, as it shows a decline in build quality as Toyota attempted to save money by outsourcing more components. A major flaw is the alloy wheel rims. It is a common problem on certain years for the wheel rims to bubble up. I think they're painted alloy, and when stones hit and nick the paint water gets in and messes them up. This has happened to all four of my wheels, and based on what I've read, is common at least to the 09 model year. I was also concerned by slight engine surging at idle when the AC is on, but from what I've read it's normal. There is enough room for passengers in the front, with the rear seats better for kids than adults if the seats are pushed back. Seats are a little firm but also offer great support. There is a fold-able rear cup-holder that is handy. The cargo area is a little small, but it has the option for putting the seats flat so transporting bigger things is pretty easy. The controls are ergonomically laid out and easy to reach. They are large and round, easy to manipulate. I like the gauge design, which is red and seen through a round beezle. The automatic shifter is kind of in an odd place. It leaves more room between the seats but I've knocked it out of gear a couple times when reaching over to grab something. The stock stereo in the base model is adequate, but was also the first thing I changed out. Some of the models come with more advanced stereos, but I'm pretty picky about audio. Visibility is fine but the rear corners have blind spots. They put tiny little windows on the sides at the back but they don't help much. Mirrors are important for lane changes. Traction control was optional on the 09 base model. If that is an important feature to you, you should check to see if the one you're looking at has it. TC was more of a standard feature, I think, after the 09. You can also get an AWD version, though they are less common. Gas millage is OK, but for a smallish car with limited HP I'm a little surprised it's not better. I get mid 20's in the city and higher 20's on the highway, close to 30. It uses regular fuel. I feel safe enough in this car. It's not huge, but there are plenty of airbags. I'm sure that's true of most cars these days, but I grew up with cars before they were invented and so it's something I notice. Overall, if you're looking for a smaller car that will provide decent performance with a minimum of mechanical headaches, the Matrix is one to consider. Again, I prefer the 09 and up because it looks different than the Vibe, which I see a lot of around here. It's not a car that is likely to turn heads but neither is it the ubiquitous small sedan. It's like a Corolla for people who can't stand the thought of driving such a boring standard.
Primary Use: Commuting to work
jckmuzak

writes:
2009 Toyota Matrix
Review
Pros
Looks, room, gas mileage, hatchback
Cons
None so far from test driving it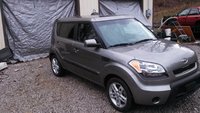 Chris

writes:
2009 Toyota Matrix XRS
Review
Pros
fairly good reliable performance, good versatility
Cons
not a performance hatch,
Good Autocross Car For The Money And Reliability And Gas Milage — not enough power, 5 speed shifts smoothly, xrs suspension handles nicely, kept up with a gti and a wrx hatch in an autocross event, good versatility with fold flat seats and hatch. bose sound system in the xrs trim also sounds very nice with a sub in the trunk.
Primary Use: Sport/fun (spirited driving, track racing, off-roading, etc.)
Kitward24

writes:
2009 Toyota Matrix Base
Review
Pros
Tons of room inside and awesome stereo. Even better because its a Toyota!

Awesome First Car — I love my new matrix. I bought it as my first car but the only thing is i dont have my license yet. But I have driven it and it's awesome! Also the steering is very responsive. I got the base with an auto transmision in carbon grey. ITS SEXY.
Primary Use: Commuting to work
bASSmAN17

writes:
2009 Toyota Matrix Base
Review
Pros
Great cargo space, and great economy. Factory stereo is nice and has the AUX input for mp3 players/etc.

Good Economical Car That Isn't Too Nerdy. — Good overall car. I had a 2007, which I sort of preferred that year's body styling better than the 2009. But alas, some moron totaled it for me (rear damage) and so I was on the hunt for another one. I found the 2009 for about $12k, and it is more refined inside than my old 2007 was. Better interior lighting, comfort, stereo, seats, and the dash has a more "expensive" look to it. But underneath it is the same car. It is a little quieter than the old 2007, but not by a lot. GREAT for hauling stuff. I am a musician, and carry a lot of gear. I couldn't be happier with how much room there is for that sort of thing. Plus, it gets about 35mpg.
Primary Use: Commuting to work
nicola

writes:
2009 Toyota Matrix Base
Review
Pros
styling, roominess, safety, reliability and comfort

I Love My Car — I love my car. I especially like the safety rating the Matrix received recently. It is roomy, comfortable and enjoyable to drive. I love the exterior design and the metallic blue paint. I think the car is fun to drive, and I often put in a favorite CD and go for a pleasure ride. I would definitely recommend the Matrix to a friend.
Jay

writes:
2009 Toyota Matrix Base
Review
Pros
Air, Cruise, Power Windows/Locks, Tilt-Telescopic Steering, Heated Mirrors, CD/Mp3/WMA with Auxiliary Input, 16" Alloys, "Matrix"-etched Scuff Plates, Fog Lights, Hood Deflector, Rear-mounted Spoiler, Auto-off/on Headlights, Comfortable Seats, Driver's Side Height Adjustable Seat, Fits Car Seat and/or Booster Seat In Back, Auto Transmission
Cons
Auto Transmission, Hood Deflector
A Matrix For The Masses — * Performance – acceleration is not extraordinary, but sufficient considering the 1.8L engine. Braking is better than average, smooth, vibration free. Handling is exceptional, though the suspension is not upgraded as in the XRS. * Build Quality – hasn't needed repairs, but it is still quite new. However, Toyota's quality lends itself nicely to trouble free driving. * Appearance – interior styling has definitely improved over past versions. Love the CD/Mp3/WMA player with Auxiliary input jack. The exterior styling has far-surpassed its predecessors. In its first iteration, the Matrix did nothing to entice me (unlike the first Vibe). However, the '09 beats the old Martix and both the new and old Vibe, hands down. * Cost of Ownership – gas mileage seems to be fair. The engine has not fully "broken-in" yet, and mileage should improve notably then, but we still get 30 miles to the gallon. Maintenance does not seems to be much of an issue as of yet. Though dealer service may add up quickly. * Fun Factor – is this car fun to drive? Without a doubt. Top 5 of all the cars I have driven in. 1 - 2000 Honda S2000 2 - Acura Integra Type-R 3 - 1989 Toyota Supra Turbo 4 - Pontiac Vibe GT 5 - 2009 Matrix
Displaying 1 - 10 of 16 2009 Toyota Matrix reviews.
Looking for a Used
Matrix
in your area?
CarGurus has
1,485
nationwide Matrix listings starting at
$3,800
.