2009 Chevrolet Impala
User Reviews
Average Ratings from

21

reviews
Performance:
Appearance:
Build Quality:
Overall:
Review Highlights
Click to filter reviews below
Displaying 1 - 10 of 21 2009 Chevrolet Impala reviews.
xwin

writes:
2009 Chevrolet Impala LTZ
Review
Cons
Ride quality, fuel economy

Would Not Buy It. — I happened to rent Impala LTZ for a week and wanted to share my experience. *** Room Impala has enough room in the front seats but back seat is not large for the car of that size. If you carry large adults in the back I would go with another car. Hyndai Sonata had more room in the back although front seats probably not as roomy. Trunk space is especially ample. We could fit large stroller and 2 suitcases in the trunk without any problems. Very happy with that, since that is why we rented a large car. *** Ergonomics Suck big time. Especially bad is placing all controls on one nob on the left side of steering column. It is not intuitive and hard to control. I prefer two knobs on both sides of steering column. Climate control is a joke. There are two small levers which move in very fine increments and are impossible to adjust in the moving car. Radio has convoluted controls. Hyndai radio for example has more functions and very easy to control. Fan output control has 2 steps for every picture and you are not sure if you selected the right output since the indicator is pointing to the same picture. One thing that I liked was on board computer. It has a lot of information and even tire pressure in each tire. I did not play with it too much but it had lots of options. Radio played MP3s but would take extra long time to read the content of CD. I had to power it down and up several times to get it to work. Keyless remote had engine start button but the feature was missing from the car. They should have remote without extra non working buttons. There are 3 outlets including one in the center console, this is good since most cars only have 2. *** Build quality Build quality is mediocre. The fake wood panels look out of place. Over all this is typical American car that lacks refinement of Camry or Accord. Black rectangular radio in the wood-like frame looks ugly, especially because frame is different shape from the radio. Ford had same problem with their radio. Leather on the seats is nice quality. Although seats are not that comfy. My 2009 Sonata has more comfortable seats but leather isn't so nice. Both front seats are powered which is nice. *** Peformance No complaints there. My car had 3.9L engine with plenty of power. Transmission was shifting smoothly and downshifting on time. If you are after performance car this may be the car for you. If you are willing to sacrifice in all other departments. *** Fuel Economy Fuel economy is bad. The car is rated to 27 MPG on highway. I do not know how they rated it. I think it will get 27 MPG if you drive it at 50 MPH on the flat road. We took it to LA from San Jose which is 360 miles ride on the flat road with some mountains at the start and at the end. Fuel economy was 23.8MPG according to on-board computer. I did not speed but went around 75MPH on flat area of HW 5 and around 60 in the mountains. I think the transmission needs another gear or two to improve fuel economy. The turning off cylinders does not help a lot and mileage drops to single digits as soon as you press on accelerator. The price of the gas for round trip was around $110. We have rented Ford Crown Victoria before that had better mileage with V8 on that same trip. I was expecting around 27MPG at least with my driving. My Sonata is rated at 32MPG and I get 35MPG out of it as a rule. Sometimes even 37 if I only drive on highway. *** Ride Ride is noisy for the car of that size. I could not hear our kid from the back seat. This is not a whisper quiet Camry or not even Hyndai Sonata, which is reasonably noisy. Maybe they wanted more sporty feeling, not sure. Handling is ok in my book, but I am not race driver. *** Over All There is not much to like about this car. I would not buy it or recommend it at all. GM definitely has a long way to go before they build a car that can compete with Camry or even Hyndai. I have not driven Avalon which would be in the same class as Impala but our V6 Camry is much better in all aspects although Toyota is starting to cut corners as well.
Looking for a Used
Impala
in your area?
CarGurus has
58,246
nationwide Impala listings starting at
$1,500
.
Carlin

writes:
2009 Chevrolet Impala 2LT
Review
Pros
The price of the car was about 18k when it was done, for that price, leather interior, sunroof, heated seats, and v6 engine is great.
Cons
The trunk opening isn't large enough and the rear seats don't fold completely flat. Also, 1/2 of the cup holders in the car aren't deep enough to hold any cup well, and there are only 4 cup holders.
Great Car At Possibly Great Prices — Great car. If you look for them at Chevy Dealerships in the used section, you can find great priced examples that are in great condition because the were rental car agency fleet cars. I have very few complaints with the car, and have never been in a situation where it hasn't performed to the best of its ability. Great mpg: 32 hwy, 30 interstate, 26 city. The engine has power when you need it, maybe a bit too much for the front tires to handle if you aren't being cautious. Overall, it is a great car that I would recommend.
Primary Use: Family transportation
KenF

writes:
2009 Chevrolet Impala Police
Review
Pros
Like any mature Chevy model, the Impala has got (almost) all the bugs worked out. Maintenance is easy, and cost-effective. In terms of styling, it sits somewhere between a Ford Crown Vic and the Dodge Charger. It's designed to be a cheap sedan, to compete against larger full-sized sedans.
Cons
It's priced like a mid-sized compact but it's tries to be a full-sized sedan. It doesn't quite get there. With the Impala Chevy makes a number of engineering shortcuts that can be a little frustrating - especially with fasteners found throughout the car.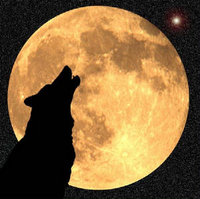 Overall A Good, Economical Choice For A Sedan — If I HAD to choose between a Ford Crown Victoria Police Interceptor and the Chevy Impala Police Package, the Crown Vic wins hands down. Then again, the CV is nearly 8K to 10K more when new, and it shows. The 9C1 Impala is a smaller more nimble car, beefed up to take on the rugged duty of police work. It has a sleek design, and an easily maintained, cost-effective 3.9L V6. The car has a very light feel, making it a joy to cruise around in. I love the police package, the beefier suspension and skid plate, and the heavy duty cooling system, wheels, brakes and transmission brings a lot of peace of mind when driving on rougher roads or in a defensive-driving situation. I think the Impalas have found a perfect niche, priced like a smaller mid-sized sedan but nearly as accommodating as a full-sized sedan. The Impala line is a workhorse platform that still looks good going down the road. There are a lot of forums dedicated to the Impala so as an owner, it means you're in good company and have a great resource to turn to when working on one.
Primary Use: Commuting to work
Ryan

writes:
2009 Chevrolet Impala LT
Review
Pros
Decent MPG, quiet, millions on the road so you blend right in.
Cons
I am sure something will go catasrophic eventually.
They Are Alright. Just Another Mass Produced Soulless Sedan. — So far so good. It's got 38k miles. New Yokohama tires and a K&N air filter are the only changes from stock. Gets 28mpg @ 80mph on open freeway. It's a typical family sedan. No frills. Cheap plastic interior with no soul. It's comfortable. Quiet.
Matt

writes:
2009 Chevrolet Impala LTZ
Review
Pros
Quality, Reliable car
Cons
For size of car leg room is not the best.
calvary

writes:
2009 Chevrolet Impala LT
Review
Pros
Dignified appearance !Handles & Drives Great
Cons
Impala has wonderful leather seats, however I prefer cloth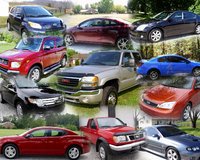 Dignified,fuel Efficient Cruiser — 2009 Impala looks so respectable.It is also very ,Fuel Efficient29+ miles per gallon. Such a comfortable Cruiser with wonderful leather seats.It Handles and Drives so very well,, also has all the power needed,,Also we enjoy all Power options and very low maintenance cost.
Francisco

writes:
2009 Chevrolet Impala SS
Review
Pros
It call for attention and it has respect on the block.
Cons
Not enough horsepower..Get a charger!
Its Worth Having!!! — The performance on this car is outstanding. but is is an ss and bcuz of that it needs more horsepower coming out of the factory! so far it is still a good car, ever since i had i didn;t have to repair anything on it....
Primary Use: Family transportation
Ahmeed

writes:
2009 Chevrolet Impala LT
Review
Pros
Basic reliable car. Nothing extra special about it but good full size sedan, smooth enough ride, handling is tight, decent on gas with enough space to fit company.
Cons
Nothing special about it. Nothing that stands out.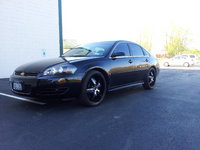 Basic Reliable Car — I bought one and added a lot to it (rims, AM/FM Satelite, DVD, GPS, IPOD, compatible touch screen deck, tinted the windows, added sub-woofers). Spent a lot of money to kind of bring it up. Next car I get will be ready made with all the trims bells and whistles. If you are looking for something basic, this is a very good car, reliable, mine is a 09 and I've had it since then, only had to get a few minor repairs (glitches with the computer, and other minor things). I would recommend it if you just want to get from point A to point B in a good car that will hold up for a while.
Primary Use: Commuting to work
masakran

writes:
2009 Chevrolet Impala LT
Review
Pros
Fantastic gas mileage for a large sedan. Massive trunk space.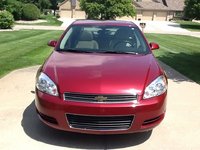 Overall Excellent Vehicle For Size And Gas Mileage — The Chevy Impala LT has plenty of room for passengers as well as ample trunk space for a large amount of luggage. Offers a great ride with tremendous gas mileage for a large sedan. Very dependable and low maintenance cost.
Primary Use: Family transportation
itchykitty

writes:
2009 Chevrolet Impala SS
Review
Pros
Comfortable, nicely appointed
Cons
Unreliable, costly repairs, front wheel drive.

I Really Wanted It To Work Out... — I purchased my 2009 Impala SS in 2010, after 11 years of owning my beloved '98 Malibu. It was great looking, roomy, had all of the bells and whistles, and had a V8 engine with cylinder shut off for fuel efficiency. Unfortunately, right after I hit 36,000 miles and my warranty expired a sensor went out on it and required the entire engine to be lifted out of the car. A fluke right? Got it repaired, drove it for a couple of weeks and guess what, one morning I go to start the car and nothing. Another sensor out, another removal of the engine and another couple hundred dollars gone. Before it could go any further, I decided to get rid of this vehicle, not sure if I got a lemon, but it just seemed too convenient that there were no problems until 36,201 miles. Also, this car should have been rear wheel drive, the front wheel drive does not do the V8 engine any justice.
Primary Use: Commuting to work
Displaying 1 - 10 of 21 2009 Chevrolet Impala reviews.
Looking for a Used
Impala
in your area?
CarGurus has
58,246
nationwide Impala listings starting at
$1,500
.