2008 Toyota Avalon
User Reviews
Average Ratings from

14

reviews
Performance:
Appearance:
Build Quality:
Overall:
Review Highlights
Click to filter reviews below
Displaying 1 - 10 of 14 2008 Toyota Avalon reviews.
TWFarrington

writes:
2008 Toyota Avalon Limited
Review
Pros
Great car for road trips. Very comfortable, quiet, and reliable. Love the laser guided cruise control!
Cons
I like the styling but others have told me it's an "old person car". It has navigation, but it is difficult to program in destinations, particularly outside of the zones of which I live (you have to select the other zone first). I don't know what the maps cost these days, but in the past, it was several hundred dollars (6-700).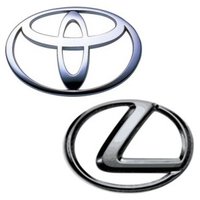 Great Driving Car — This is my 3rd Avalon. I purchased this 08 used because I traded in my 05 for an SUV back in 2010 and I missed the Avalon. If you like gadgets, you are going to like the Avalon. I like the LED turn signals in the mirrors, the puddle lamps, heated and cooled front seats (if you go on long trips in hot weather, you will be amazed what a difference it makes to have air circulation on your back). The back seat is enormous, so when we go places with friends, there is plenty of space for them to put their legs out even with the front seats all the way back. The back seats also recline a bit and the doors open very wide. The trunk is huge and even with all the space offered in this car, it still gets 23-30 mpg. I typically average about 22, but I also let it idle a lot (eating lunch in the car). The laser guided cruise control allows you to set a speed (in 5mph increments) and it will automatically slow you down if you come upon another vehicle going slower than you. It will maintain your distance and speed from the vehicle ahead of you until they are no longer an obstacle. The car will then speed back up to your preset. If you are interested in the laser guided cruise control, it is available in the 05-09, then in the 13 and newer models. You can identify the models with this option by the under-bumper grille. The car's right hand side near the fog light will look differently than the left. There will also be an extra button on the steering wheel under the "speak" button. If you happen to purchase an Avalon with the laser cruise, you can disable it and use the conventional cruise instead but pushing the cruse control lever forward for 1 second. The laser cruise does not stop the car. It will only slow you to about 27 mph and then will alert you that it is shutting off. Downsides are that it may slow you more than it needs to in merging traffic. This can be over ridden my lightly pressing on the gas, but it can be an annoyance. Also, it will not work if you have your wipers on ... about 3 swipes of the wipers and it shuts the system off. If you live in a snowy area, I would recommend that you purchase designated snow tires. It handles well in the snow with the appropriate tires, but acceleration and deceleration can be problematic with all-season tires.
Primary Use: Commuting to work
Looking for a Used
Avalon
in your area?
CarGurus has
16,605
nationwide Avalon listings starting at
$2,000
.
dasta248

writes:
2008 Toyota Avalon Limited
Review
Pros
Very roomy and comfortable car. Plenty of power when you need it and lot's of amenities; heated/cooled front seats, reclining rear seats, rear shade, good sound system, hands free - very reliable
Cons
Brakes appear a little soft/undersized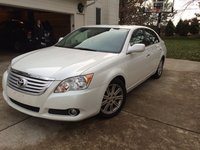 Excellent Value — The Avalon is a very complete full sized luxury vehicle - we where pleasantly surprised by the options available in the limited trim level as well as the fit and finish both inside and out. Tremendous value and investment! Highly recommend.
Primary Use: Family transportation
Brent

writes:
2008 Toyota Avalon XL
Review
Pros
The car has a very smooth ride and when you get over 20 mph, the audio system gets slightly louder to make up for the engine noise. Nice feature. Very roomy.
Cons
The mpgs on the car suck. At most I've gotten 23 mpg highway. Modern day sports cars get more than that depending on the trim.
The Typical Family Car — This car gave me mixed emotions. I enjoy the abundance of room and the audio compensation system(read pros to know what I'm taking about). I also enjoy the fact that its a four door, so I can drive my friends around in it easily without them complaining for more room. I don't like the mpgs that the car gets. It's terrible. I live in a big city, I get on a good day 17 mpg.
Primary Use: Commuting to work
Trucster

writes:
2008 Toyota Avalon XLS
Review
Pros
Ride, comfort, reliability.
Cons
Hmmmmmmmmm, let me think. Nope. Oh --- I miss the instantaneous fuel efficiency digital reading that I had with my 2000.

rksampat

writes:
2008 Toyota Avalon Touring
Review
Pros
Loaded, very spacious, very reliable car
Simply A Great Car — The Avalon is a highly reliable car with decent gas mileage. 5 passengers can sit very comfortably. It has brand new Michelin tires. Ideal for family and professionals. Toyota reliably is unsurpassed and it is clearly demonstrated in this Avalon.
Primary Use: Commuting to work
ncee

writes:
2008 Toyota Avalon Touring
Review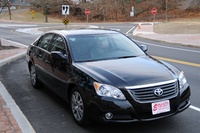 2008 Avalon Is A Fine Car — It's a wonderful car. Yes there are things I'd like to see different, added to the car, such as the coin tray on the dash (like Camry's). I'd like to see some of the controls on the center console a bit different, and maybe more on the steering wheel (yes most of what I'd like to see is on the XLS model). The car is smooth, pretty quiet on the road. It gets pretty good gas mileage considering the V6 and size. I guess if it could be even more quiet at highway speeds, then I'd be as happy as I could be. I have 2500 miles on it so far, hardly enough to give a good review, but so far, so good. I just did have it in for service. It appears the VSS sensors got hit by some ice or whatever, and caused some issues. They had the car for the morning and said it was all set … time will tell. I'm thinking of driving an XLS model to see if it's any better, but I may just wait until the next new model comes out, or maybe start looking at an LS Lexus model. Yes I would recommend this car to anyone I know, looking for a great car.
nulife210

writes:
2008 Toyota Avalon Limited
Review
Pros
Fun and confortable to drive
Cons
If you have money to burn on a Lexus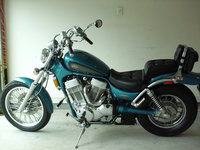 29 Mpg On Regular Gas. Have You Seen Gas Prices Lately — Toyota is well know for quality. This car delivers both quality and comfort with low maintenance. Smooth accelaration with all creature comforts Oh yeah it's also fun to drive.You will not be dissapointed with this vehicle. 29 MPG on regular gas.
Primary Use: Commuting to work
Hassan

writes:
2008 Toyota Avalon XL
Review
SteveO

writes:
2008 Toyota Avalon Touring
Review
Pros
Understated luxury. Efficient with scores of space.
A Very Nice Car. Good Bang For The Buck. — Though I don't get to drive it often, it is a very nice ride. It has been above average in reliability in our first year of ownership. It performs ok (for a front wheel drive) looks very nice and is actually fairly efficient (31 highway MPG) considering size. Ride is a little stiff because of the touring package, but we liked the other options that came with it. Though the performance, ride, and luxury are not as good as my E class that is nearly 10yrs older. I would highly recommend this based upon its superior reliability. PS - Verdict still out based upon sticky gas pedal (yet to have an issue).
Primary Use: Commuting to work
Rocky

writes:
2008 Toyota Avalon
Review
Pros
Ultra spacious, classy interiors, smooth ride
Cons
Low on entertainment options
Displaying 1 - 10 of 14 2008 Toyota Avalon reviews.
Looking for a Used
Avalon
in your area?
CarGurus has
16,605
nationwide Avalon listings starting at
$2,000
.