2008 Nissan Altima
User Reviews
2008 Nissan Altima
Review Ratings
Average Ratings from

54

reviews
Performance:
Appearance:
Build Quality:
Overall:
Review Highlights
Click to filter reviews below
Displaying 1 - 10 of 54 2008 Nissan Altima reviews.
Jonathan

writes:
2008 Nissan Altima 2.5
Review
Pros
CVT box's performance, relatively well built, size, push button starter
Cons
Gimmicky electronics with uncertain reliability, so so fuel economy, the 2.5 makes you wish you were driving the 3.5L V6
A Good Large Car From A Japanese Company — This version of the Nissan Altima is quite big. It is definitely clear that Nissan put a lot of effort into making this car and it shows once you drive one. At first the specs of the 2.5 4-cylinder engine seems really pathetic with only 175 hp and ho hum torque. Its really the CVT gearbox that makes this engine really move quickly. If the CVT box is as efficient as they say it is and can make a weak engine move a big car fast...I like it. If it can make a 4-cylinder seem amazing...I honestly couldn't imagine what a V6 feels like. Handling on the Altima I thought was good, not quite a Mazda 6 but better than say a terrible Sebring. The interior is rather conventional looking initially since it doesn't exactly look all too different from any other car. There are a few neat touches like the push start button which I actually like. It also has a diagnostic system you can play with, probably a good idea not to do this while driving though considering how small the screen text is. Since this car is built in the USA it does not have the same issues as Nissan cars made in Mexico. Glitches are another issue though, the gimmick systems have that potential for problems. I've already mentioned the size of this car, I also think it looks quite good among the boring looking cars in this segment. I like this styling a lot more than the uninteresting Camry and unappealing look of the Accord sedan. Fuel economy is rather average and I don't know about electrical reliability since I don't drive these cars as often. Bottom line, I'd put this car in front of the Camry and Accord just because its a good car while not being boring like those two.
Looking for a Used
Altima
in your area?
CarGurus has

78,942

nationwide Altima listings starting at

$1,000

.
John

writes:
2008 Nissan Altima 2.5 S
Review
Pros
Gas mileage, room and trunk space, easy to drive.
Cons
The 2.5 Liter 4-cyl isn't performance oriented...Go for the 3.5 Liter 6-cyl if you want performance.
Good Family Vehicle. — Performance is mediocre. It is an Altima after all. Quality is top notch. The interior is comfortable. The Exterior is good looking. Great gas mileage when on road trips. Easy on maintenance, except tires. New tires can be a bit pricey. The fun factor is like a 3 out of 5.
Primary Use: Family transportation
dxl

writes:
2008 Nissan Altima 2.5 SL
Review
Pros
Nearly everything. This is just a great well made fun car. Great on gas, no mechanical issues, fun to drive.
Cons
Trunk has limited space with the design and indentations that take up room. Also i have had challenges with a blind spot on right side (5'4") even when i have the front seat lifted to maximum height (nice feature on driver seat for shorter people by the way).

I Love This Car. One Of The Besti I Have Ever Owned So Far — My 2008 Altima was my first experience with Nissan and it has been a great one. So good in fact that I feel comfortable with my teenage son in this car as I am in need of an SUV. The car is quiet, has great acceleration and braking, comfortable and i average 23-25 mpg in mid size city driving, 26-28 highway. If the newer models have this amazing foundation and even newer technology....it is a real winner.
Primary Use: Commuting to work
Robert

writes:
2008 Nissan Altima 2.5 S
Review
Pros
Lots of features at a low price
Cons
Doors are too big, seat belts are hard to reach, windshields slope, making them hard to clean. TPMS is very winter sensitive. I've had to reset it twice in the past 1-1/2 months
It's The Biggest And Nicest Car I've Ever Driven — This is one car that really tears up the highway. It just blow by all the other cars. It handles and breaks great, Have had it for 5 months, with no repairs yet. I like the color-coded trim (in my case, all brown) The gadgets on the dash are easy to find and operate. It is an easy and fun car to drive.
Primary Use: Commuting to work
Kamal

writes:
2008 Nissan Altima 2.5 S
Review
Pros
Price, Performance, Fuel Economey, Looks, Interior, Ride Quality
Cons
Chrome, Nissan's Pricing Teir , Stock Tires
08 Altima 2.5s — So..the 2008 Nissan Altima, what can be said about this car? First of all the Altima is viewed as a car for the slightly older demographic and is often compared to the Accord and Camry. With the redesign in 2007 Nissan sought to make the car sportier and much more ascetically pleasing to draw in a younger audience, despite dropping the SE-R variant the Altima has gone on to overtake even the Maxima in sales and popularity. The car's new design is more aggressive than older models but still manages to attract the older demographic, lots of chrome on the green house grill and rear make it known that this is an *upscale* Family sedan while subtle lines and a racy front end draw in younger customers. Power in the 2.5 S comes in at 175 Bhp, 180flbs. A higher torque to HP ratio gives the Altima 4 banger good acceleration but nothing that will make V6 Altima owners watch their rear view mirrors. The interior is amazing for a car in its price range, with soft malleable plastics, tons of cubby holes and rattle reducing design. The cloth seats are also pleasant to the touch and hug passengers and driver. Ride quality is also a plus with almost zero road noise and smooth operation thanks to the CVT, the Altima's suspension won't jar your teeth but it wont be winning any track days either. Body roll is never a real issue at moderate speed and the suspension holds up well under more daring maneuvers. For it's price the Altima is tough to beat however poor stock tires, a horrible pricing breakdown may keep those looking for a true sports orientated sedan away.
Ryan3171

writes:
2008 Nissan Altima 2.5 S
Review
Pros
Sporty handling for class
+ V-6 performance
+ Responsive CVT
+ High-quality interior materials
+ Comfortable rear seat

Cons
CVT bogs engine at lower speeds
- Fussy tilt/telescope steering wheel adjustment (sedan)
- Cheapo faux wood trim with tan interior (sedan)
- Inconvenient release straps for folding rear seats (sedan)

Excellence Disguised — I've been driving the 3.5 SL for a 3 monthw now and highly enjoy driving it around town. Getting used to the luxery ride in the SL is taking some time. The 2008 Altima is nimble and quick to respond both with acceleration, manuvering, and braking. My only complaint other than the fact this car doesn't stand out as much as it should on the road - look at the overall design closely and you have A sexy car here - but my one complaint is with highway driving. The smallest movement on the steering wheel and the car is all over the lane. It was windy the other day and I felt it was difficult to handle. Driving around town, I haven't noticed this. But on a long trip awhile back, it was kind of un-nerving driving at 80 mph, which is easy to do in this car. Favorite feature has to be push start ignition. When I drive my personal car I'm always looking for a button to turn it on/off. Who needs a key anymore? I should state that I would choose this vehicle over a slightly more expensive, and less fuel efficient, Infiniti G35. Very similar vehicle, though the Altima at least has 6 speeds. Its overall a sweet ride...just slightly invisible
AssuranceAuto

writes:
2008 Nissan Altima 3.5 SE
Review
Pros
Very fuel-efficient with six-cylinder CVT automatic transmission.
The seats are very comfortable.
Cons
the only thing its not as quit as i want it to be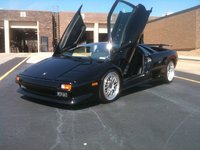 Amazing Fun Car! — The cabin is very comfortable and everything is where I think it should be. The keyless entry and start took some getting used to, but I like it (I know some think it gimmicky, but I love that I don't have to fumble in my pocket for the fob). Great for long trips as well, surprisingly quiet at highway speed for a 6 cylinder, and it accelerates and corners great. On the minus side, the ride is very taut. And, if you live in a city that struggles to pave its roads (as I do) it can be a bit much at times. Also, under hard acceleration, the CVT transmission remains at about 5,000 RPM, I believe the Altima is more roomy and somewhat sportier then the Honda Accord or Toyota Camry, which have been the major players in the mid-size-sedan market for years. Handling and acceleration were better than expected for a midsize 6 cylinder car. Averaged around 27 MPG in combination expressway and city traffic. Great looking car always appreciated the styling both inside and out.
Robert

writes:
2008 Nissan Altima 2.5 S
Review
Pros
A fun car to drive with many luxury amenities at a very low pricce
Nicest Car I've Ever Driven! — Build Quality: I've had it for over a year, and the only issue was with a tire sensor whose battery went out. Performance: I've taken this car everywhere, including the Mass Pike in Boston, and have not felt afraid to do so. Appearance: Let's just say that I still love to look out my living room window to gawk at it! Cost of Ownership: Very low maintenance. Gas mileage gets skewed because I do a lot of city driving. Fun Factor: See review for performance.
Primary Use: Commuting to work
Joseph

writes:
2008 Nissan Altima 3.5 SE
Review
Pros
Really quick, build well.
Cons
You want the best gas mileage
Great Car, Great Price, Too Bad They No Longer Produce The 4 Door In A 6 Speed. — Great car! great price, great value. 6 speed with a 270 HP 6 cyl! What could be better. Glad to have it, sleek design, great room. Can hold a lot of cargo, love the moon roof and the rear spoiler. Why doesn't anyone make a decent sport wagon in a manual transmission anymore????
Primary Use: Commuting to work
Callee

writes:
2008 Nissan Altima 3.5 SL
Review
Pros
Engine size, CVT, keyless entry, push start, body style, sound system
Gotta Love The Altima — The minute I saw the Nissan Altima I fell in love with it. I was originally going to purchase a Honda Accord but went to test drive the Altima first and couldn't leave without one. It has amazing features and the engine is powerful. It also has a sporty look that after 2 years of owning it, I'm still in love with. The maintenance costs are fairly cheap since I got the 3 year maintenance package and the gas mileage is ok. I usually get around 22mpg. I would definitely buy another Altima.
Primary Use: Sport/fun (spirited driving, track racing, off-roading, etc.)
Displaying 1 - 10 of 54 2008 Nissan Altima reviews.
Looking for a Used
Altima
in your area?
CarGurus has

78,942

nationwide Altima listings starting at

$1,000

.