2008 Dodge Nitro
User Reviews
2008 Dodge Nitro
Review Ratings
Average Ratings from

18

reviews
Performance:
Appearance:
Build Quality:
Overall:
Review Highlights
Click to filter reviews below
Displaying 1 - 10 of 18 2008 Dodge Nitro reviews.
canalbreath

writes:
2008 Dodge Nitro SLT 4WD
Review
Pros
Good looking vehicle, fantastic in 4wd
Cons
Rough ride, poor fuel economy

Nitro Perfect For Working Wifes Needs. — The Dodge Nitro Slt with 3.5l and 4wd is a perfect vehicle for my wife. She is a small business owner and is picking up supplies daily for her business. The Nitro has a slide out "platform" in the rear that makes it so she doesn't have to bend over and lift supplies out. The 4wd is great in the snow so I don't have to worry about her getting stuck or not being able to make it to her place of business on bad winter days in Michigan. On the down side it rides like a sports car. Not that it's bad , just a stiff ride. Luckily the seats are comfortable which makes long trips in this vehicle very tolerable. Also I'm not impressed with the fuel to mileage ratio, but the vehicle can get out of it's own way and I will sacrifice gas money for power anyday. The Nitro is a great looking vehicle at a very reasonable price.
Primary Use: Family transportation
Looking for a Used
Nitro
in your area?
CarGurus has

2,382

nationwide Nitro listings starting at

$4,995

.
rascal007

writes:
2008 Dodge Nitro R/T 4WD
Review
Pros
Looks, power (4liter), roomy and nible.
Cons
Not much but front axle noises in U-turns (4X4), no telescopic stering

Great Look, Great Fun With The 4.0 Liter — This little truck is just fine to me. performance is positive with the 4 liter, good accelaration and great stoping power. I own it for a year now (bought jan. 08) and had only two problems: one electric door lock failed and a seal at front diferential was cracked and hydraulic leaks occurs. Love the look and young and old found it great looking. the yougest, a 6 years old girl and the oldest a 77 years old man found it terrible looking nice truck. Inside is good looking, great to clean but a little cheap on plastic (I see why it is not the price of a Honda Pilot. Gas mileage is OK for the size and towing capabilities. It is great fun to drive especially with the 20 inches rubbers. Cornering is amazing for this type of vehicule, although, I wreck a Good Year tire cause we have bad roads around here and I cornered a little hard. The only drawback I found and could be prone to some problems, I believe, is when 4X4 is engaged, do not do U-turns or tight turns, as some grinding noises come front the front axle. This happen as well on the tester I tried from the dealer. So when cornering tight I disengage 4X4, that's all. This truck remind me of the old Dodge Power Wagon from the 60' but lot more comffy.
Rose Athena

writes:
2008 Dodge Nitro SLT 4WD
Review
Pros
gas mileage for an suv is great.
Cons
car payments, needs a hitch.
Best Vehicle I've Ever Bought!! — Has most the bells and whistles. Drives great, great turning radios, comfortable seats. Rear seats and front passenger seats fold down flat. Sliding cargo tray. Tons of room. I just love it but not the payment even though it's a lower payment, just tired of paying every month for a car.
wr52

writes:
2008 Dodge Nitro SXT 4WD
Review
Pros
Unique look, reliable
Cons
poor gas mileage for a small size SUV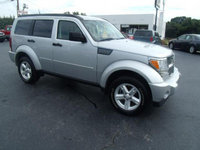 Stylish Car, With Plenty Of Room — The shape appeals to a different kind of crowd. It is an overall fun car to own. It has adequate power as well. Very safe car, would defiantly put a family in it. With side curtain airbags standard, you can't ask for more.
Primary Use: Commuting to work
Jason

writes:
2008 Dodge Nitro SLT
Review
Pros
The stylish looks and roomieness.
Good Looks Combined With Quality Craftmanship! — This truck is very stylish, has a good build, has good preformance, gets around 24 miles to the gallon, and is very easy and fun to drive. Has a quite interior with a great stereo system and plenty of room for a 5 person family.
Primary Use: Commuting to work
jsorensen12

writes:
2008 Dodge Nitro SXT 4WD
Review
Pros
It's looks, that is really it
Cons
Where to start.....fuel mileage is HORRIBLE! Most problematic vehicle I've owned. Cramped front seat foot space. Very cheasy plastic interior parts. The oil filter placement is the worst I have EVER seen.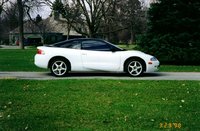 Very Disappointed And Will Never Buy Another Dodge/chrysler Product Again. — I will start of the review with a brief summary of this vehicle. I look at my Nitro like it's a hot girlfriend that doesn't put out, steals my money and is alway sick. The looks are what made me want the Nitro and I just figured I would get used to the quirks. BUT I regret the day I bought it every time I get into it. It gets horrible fuel mileage, I average about 12.8-13.2 mpg. I have use an app to track my mileage since day one. The best I have ever had was 20.8 mpg and that was filling just before getting on the interstate, driving a 90 mile round trip and filling up. I don't beat on it, I don't live in the mountains and have taken it to the dealer twice. They flashed the computer, updated the software and it hasn't changed. I even bought a high dollar K&N intake in an effort to get better mileage and it didn't help at all. Now I did a lot of checking on this particular Nitro before buying it. Clean Carfax, one owner, dealership did all the oil changes and maintenance and it has been taken care of very well. The AC has went out twice on me, it has the dreaded TIPM unit failure causing all kinds of problems, the drivers side window switch snapped of when using it like normal, one time during a rain storm I had water running into the cargo area through the headliner and side panel seem and have never figured out how that happened. On the very short plus side, the rear cargo storage is plentiful with the seats folded down and it does have a very high towing capacity...this is countered with a very high lift height to the cargo area and I'm not sure I would rely on it for towing a huge load without breaking something. I would not recommend this turd to anyone, I am in the process right now of getting rid of it. I can't take the horrible mileage any more and quite honestly I really don't trust it for trips with my family in it.
Primary Use: Commuting to work
Tricia

writes:
2008 Dodge Nitro SXT 4WD
Review
Cons
Not sure yet, just purchased it
Sharp Looking Car — I like that it is very similar to my prior vehicle which happened to be a 2008 Jeep Patriot and I was totally pleased with that one until we were sandwiched on the expressway and insurance deemed it total loss. Consumer alert... Avoid Suburban Ford of Sterling Hgts. This ride has been returned to them.. Major nightmare of an experience!!
Primary Use: Family transportation
Glo08nitro

writes:
2008 Dodge Nitro R/T 4WD
Review
Pros
I like the look of the car. Lots of room in the back seat. The Cargo area is hugh and the fact that the floor pulls out for easy loading. I also love the 4 wheel drive.
Cons
Because of the size of the Windshield there is a blind spot on each side of the car, but that window is what makes the car look good to me.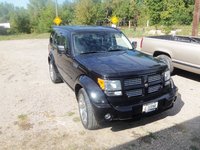 Sad To See They Don't Make The Nitro Any Longer. — The first time I took it out for a test drive I felt very safe. I knw this was the car for me. Good aceleration, Nice handling. This is the first car I had with 4 Wheel Drive and I can tell you my next vehicle will have 4 wheel drive too. Always received and still receiving compliments on the vehicle.
Primary Use: Family transportation
ortiN

writes:
2008 Dodge Nitro SXT 4WD
Review
Pros
Very reliable, average gas mileage for a SUV, cool looks, handles well.
Cons
Resale value could be better. I've had no real issues with my Nitro.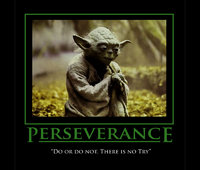 Good Mid-sized Suv — The Nitro has been very reliable with decent gas mileage. I have enjoyed driving it and like the looks. With the back seats folded down, it has plenty of hauling space. Seats are comfortable for all but very long trips.
Primary Use: Commuting to work
cmgtrumpet

writes:
2008 Dodge Nitro SLT 4WD
Review
Pros
Excellent family hauler with tow power and room to carry cargo. Fuel Economy is good for an SUV running around 23 mpg on the highway and 18 mpg in the city.
Cons
Back seat leg room is limited if the front seats are placed towards the rear of their travel, but rear seat backs are adjustable making up for some of the discomfort. Other than that, fuel economy being in the high teens, low 20's does take a little bite out of the wallet, but is right in line with the other Truck-based SUV's out there.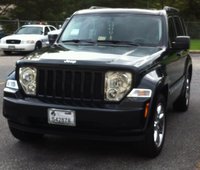 Fun, Powerful, Feature-rich Dodge Nitro — Why ever did the Chrysler corporation discontinue the Dodge Nitro and Jeep Liberty??? This is the perfect vehicle group for the family that still likes the outdoors and doesn't want to be forced to drive a beast for a trip to the lake with the boat and dogs. Plenty of overall cargo space, tow-power, and looks that continue to turn heads as it drives by.
Primary Use: Family transportation
Displaying 1 - 10 of 18 2008 Dodge Nitro reviews.
Looking for a Used
Nitro
in your area?
CarGurus has

2,382

nationwide Nitro listings starting at

$4,995

.